Chapman University's Schmid College of Science and Technology is one step closer to launching its new program, the Grand Challenges Initiative, as the first cohort of five Grand Challenges Initiative Postdoctoral Fellows will come on board this summer. Starting in fall 2017, the fellows will join Schmid College's faculty to mentor nearly 50 small interdisciplinary teams of Schmid College first-year students as they tackle a grand challenge of their choosing.
Grand Challenges Initiative Postdoctoral Fellows are outstanding early-career scientists and passionate educators, who will contribute to innovative teaching and mentorship in the Grand Challenges Initiative, as well as advance independent research in collaboration with members of the Schmid College faculty. The first cohort of fellows includes: Jose Raul Gonzalez Alonso, Carter Berry, Charlene McCord, Anne Sonnenschein and Shana Welles.
Meet the Fellows:
Jose Raul Gonzalez Alonso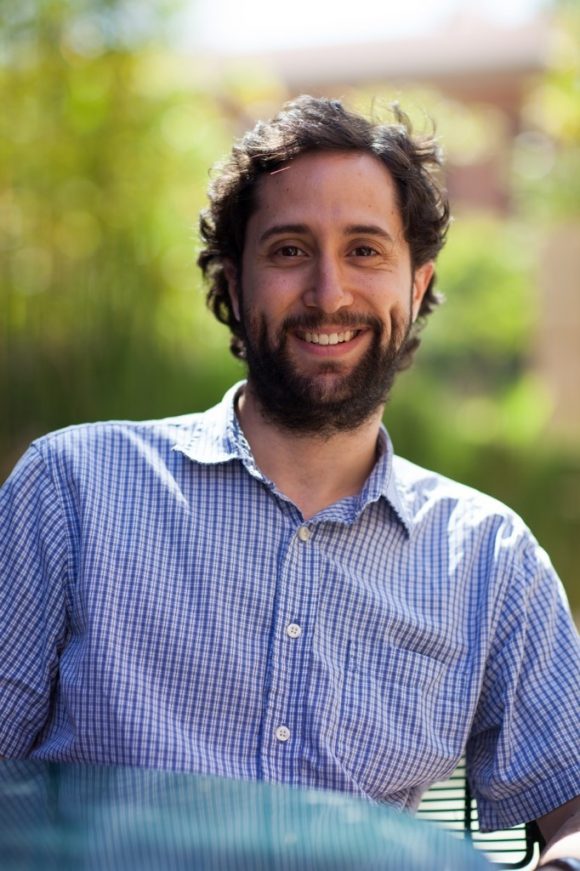 Born in Mexico City, Jose Raul Gonzalez Alonso received his bachelor of science degree in applied mathematics from the Mexican Institute of Technology in Mexico City. In 2007, he earned his second bachelor's in physics from the National and Autonomous University of Mexico, and before arriving to the U.S. in 2008, he worked for some time as a financial analyst in Mexico City. Gonzalez Alonso completed both his graduate and doctorate studies at the University of Southern California (USC), with an M.A. in physics in 2011, an M.S. in computer science in 2014 and a Ph.D. in physics in 2016.
"I am interested in studying all the wonderful weirdness of the quantum world," Gonzalez Alonso said. "In particular, I want to understand how we can use it to our advantage for more secure communications and more powerful computations."
"As a physics and astronomy teaching assistant at USC, I noticed over the course of six years the positive impact an instructor can have on the lives of students. I am interested in helping my students truly understand and fall in love with physics, and specifically for them to realize how it is exciting that science is related to their everyday lives."
Carter Berry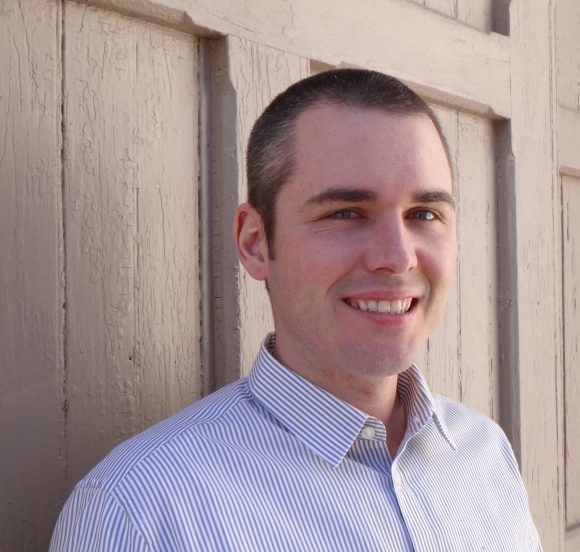 Living in an unprecedented era of rapidly changing climate, Carter Berry is interested in how diverse natural forests will fare in this new world. His work asks the fundamental question, "How will individual plants and forests react and respond to novel harsh climates?"
By training, Berry is a physiological ecologist, a role where he considers how plants use, move and store basic resources needed to survive and how that alters their ability to live in current and future environments. He has conducted works in diverse ecosystems including mountain conifer forests in the Appalachian Mountains, tropical forests in Mexico and dry woodlands in Texas. Working at Chapman, Berry hopes to further explore how plants use various water sources in response to a dryer, hotter world.
"The Schmid College Grand Challenges Initiative is a powerful program because it has the students seek the large issues that are most pressing to them and it requires them to seek solutions that are interdisciplinary and comprehensive. This unique approach instills a sense of empowerment in students to strive for greatness while pushing the boundaries of their own interests and perspectives," said Berry. "I am honored and humbled to be a part of this respected community of scholars as we seek creative ways to inspire students to take steps towards impacting the world."
Charlene McCord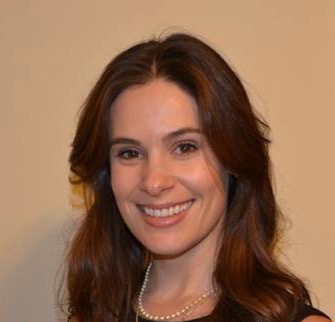 Growing up in Ojai, Calif., Charlene McCord has always been fascinated by the natural world around her. After earning a bachelor of science degree in ecology, behavior and evolutionary biology from the University of California, Los Angeles, in 2006, McCord went on to serve as the undergraduate advisor for the Environmental Studies Department at the University of California, Santa Cruz, for two years. McCord completed her doctoral studies in 2014 at the University of Chicago and the Field Museum of Natural History under the tutelage of Dr. Mark Westneat. Since graduating, she has been working as a postdoctoral scholar at the University of Chicago, furthering her studies in the biomechanics and phylogenetics of diverse coral reef fish families.
"I look forward to working with the students of Schmid College by way of the Grand Challenges Initiative, and helping them to develop into creative independent thinkers and problem solvers," McCord said. "I am also excited to take my research in a bit of a new direction by studying hagfishes (evolutionarily and biomechanically fascinating jawless fishes) with Dr. Douglas Fudge. Now is a really exciting time for STEM at Chapman University, and I'm thrilled to be joining this vibrant and growing community!"
Anne Sonnenschein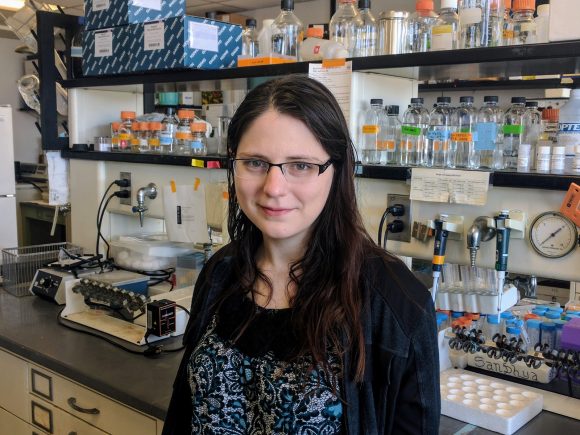 Anne Sonnenschein completed her undergraduate degree in biology at Arizona State University and received her Ph.D. in genetics from Michigan State University.
"As a computational geneticist, my research is at the intersection of biochemistry, evolutionary biology and statistics," Sonnenschein said. "Specifically, I work on identifying the characteristics of enhancers, which are DNA sequences that direct where and when genes are expressed."
She has taught college-level genetics for several years and strongly believes that the tools of the scientific method and quantitative analysis are invaluable in all fields of study.
"As an interdisciplinary scientist, I am very excited to be joining Schmid College and the Grand Challenges Initiative, where such a strong focus is put on interdisciplinary student-driven projects and science as a problem-solving process."
Shana Welles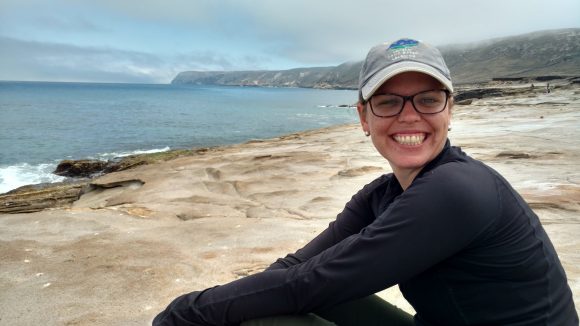 Shana Welles is a plant evolutionary ecologist conducting original research and sharing her passion for biology with others through teaching and outreach. In her research, she investigates how plant genomes evolve following species introductions into novel environments, with the goal of understanding what evolutionary forces shape this evolution and how genome changes affect fitness and other traits.
To answer these questions, she studies invasive and weedy plant species, and she uses the tools of field observations and experiments, population genetics and genomics and DNA cytology.
She comes to Chapman from the Department of Ecology and Evolutionary Biology at University of Arizona, where she has been a postdoctoral research biologist in the lab of Dr. Katrina Dlugosch. Previously, she completed her Ph.D. in plant biology with Dr. Norman Ellstrand at the University of California, Riverside.
"I am looking forward to joining Schmid College and the Grand Challenges Initiative because it will give me the opportunity to work with students entering university and teach them to be strong learners and critical thinkers preparing them to make the most of the rest of their college experience," Welles said. "Many students have never been asked to think beyond our current knowledge and come up with new ideas. Learning to think in this way is challenging but valuable in student's future classes and careers."