The connections between creative and cultural industries, job creation and higher education will be explored in a far-reaching three-day conference June 5-7 at Chapman University.
The Building EU-US Networks through the Creative and Cultural Industries (CCI) Conference is the first extensive meeting of its kind presented by Wilkinson College of Arts, Humanities, and Social Sciences as part of its Getting to Know Europe grant received in collaboration with the European Union.
Myriad experts, scholars and authors will gather to discuss topics ranging from the fashion industry and film to arts and media research. Several Chapman faculty will be among the featured speakers.
Capping off the conference will be the launch of Chapman University's Creative and Cultural Industries Incubator, a unique physical and virtual space to support future CCI projects, engaging Chapman faculty and students to work alongside external CCI institutions from across the U.S. and the globe, says Patrick Fuery, Ph.D., dean of Wilkinson College.
"The cultural and creative industries represent one of the most significant developments in the arts, humanities and social sciences in the last 15 years," Fuery says. "There are already degree programs in many of the top universities in Europe, Asia and Australia. We are aiming to position Chapman's CCI as a key player in Southern California as well as a hub for national and international collaborations."
Along with the European countries represented, there will be speakers from Washington, Philadelphia, Arizona, Boston and California, setting the stage for Chapman to cement unique relationships with industry leaders.
"This conference, which looks at everything from VR and wearable technology to arts in community and their social impacts, will provide a key part of this development," Fuery says.
The conference is free and open to the public, including luncheons on June 5 and 6 and an hors d'oeuvres reception on June 7, but reservations are requested and may be made online through the conference registration form. Most events will be held in the Sandhu Conference Center.
CCI keynote speakers and schedule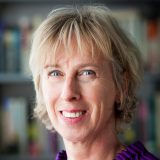 Anneke Smelik
Smelik is Katrien van Munster Professor of Visual Culture in the Department of Cultural Studies at Radboud University, Nijmegen (Netherlands). She has published extensively on fashion, cinema, art, creative industries and popular media. Her new research project focuses on fashion and technology "wearables."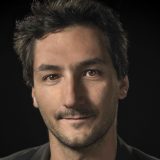 Antoine Cayrol
Cayrol is one of the major film producers in France. He works extensively in VR films (his most recent film was screened in April at the New York Tribeca Film Festival) and has produced a number of films, winning numerous awards internationally, dozens of music videos and commercials and 3 transmedia documentaries (Web/TV /cinema/radio).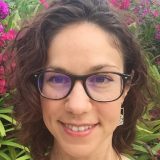 Elena Borin
Elena Borin is associate professor for the Department of Control, Law and Finance, Coordinator of the MSc in Arts and Cultural Management at the Burgundy School of Business (Dijon, France), where she is also a member of the Management of Culture and Arts Research Cluster (CEREN/MECIC). She has been visiting researcher and professor at universities throughout Europe.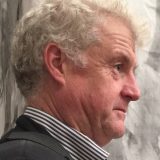 Charlie Gere
Gere is professor of media theory and history at the Lancaster Institute for the Contemporary Arts, the University of Lancaster, and previously was director of research at the Institute for Cultural Research at the University of Lancaster. He is author of several books and articles on new media art, art and technology, continental philosophy and technology. His books include Digital Culture, Art, Time and Technology and Community without Community in Digital Culture.
Monday, June 5
Welcome, 9:15 a.m.

Session One: Technology and CCI, 9:30-11:30 a.m.
Keynote: Dr. Anneke Smelik, Radboud University of Nijmegen, the Netherlands
Panelists:
Peter Rudge, Staffordshire University, UK
Douglas R. Dechow, Leatherby Libraries, Chapman University
Jana Remy, Wilkinson College, Chapman University
Lunch: Noon to 1:15 p.m.
Session Two: Media and CCI, 1:30-3:30 p.m.
Keynote: Antoine Cayrol,  OKIO Studio, France
Panelists:
Sophie Verrier-Litwin, formerly with the French Ministry of Culture and Communication, and the Ministry of Culture, France
Kim Chestney, Pittsburgh Technology Council's Creative Industries Network
Jim Denova, Claude Worthington Benedum Foundation, USA
Dr. Kelli Fuery, Dodge College of Film and Media Arts, Chapman University
Tuesday, June 6
Welcome, 9:15 a.m.
Session One: Arts and Community, 9:30-11:30 a.m.
Keynote: Dr. Charlie Gere, Lancaster University, UK
Panelists:
Lindsay Shen, Art Collections at Chapman University
Natalie Lawler, Art Collections at Chapman University
Mary Helen Young, Visiting Artists Association, UK
Elizabeth Chin, Art Center College of Design, Pasadena
Lunch: Noon to 1:15 p.m.
Session Two: Cultural Diplomacy/Cultural Industry, 1:30-3:30 p.m.
Keynote: Dr. Elena Borin, Burgundy School of Business, France
Johanna Suo, Ifa Galllery, Brussels and China
Stephanie Takaragawa, Wilkinson College, Chapman University
Pamela Villamar, University of Edinburgh, UK
Wednesday, June 7
Welcome, 9:15 a.m.
Session One: Future Directions, 9:30-11:30 a.m.
Creative and Cultural Industries: Future Directions California, USA, and Europe
Presentations by:
Bruce Ferguson, President, Otis College of Art and Design, Los Angeles
CCI at Chapman University
Shamsher Virk, Zero The Arts Technology Network, USA
Sydney Lines, Arizona State University
Karen Hanan, the Washington State Arts Commission
CCI Incubator Launch Reception: Noon, Laura Scudder Room in Roosevelt Hall
The celebratory launch of the CCI Incubator and the concluding of our Building Transatlantic Networks Through Creative and Cultural Industries Conference 2017.