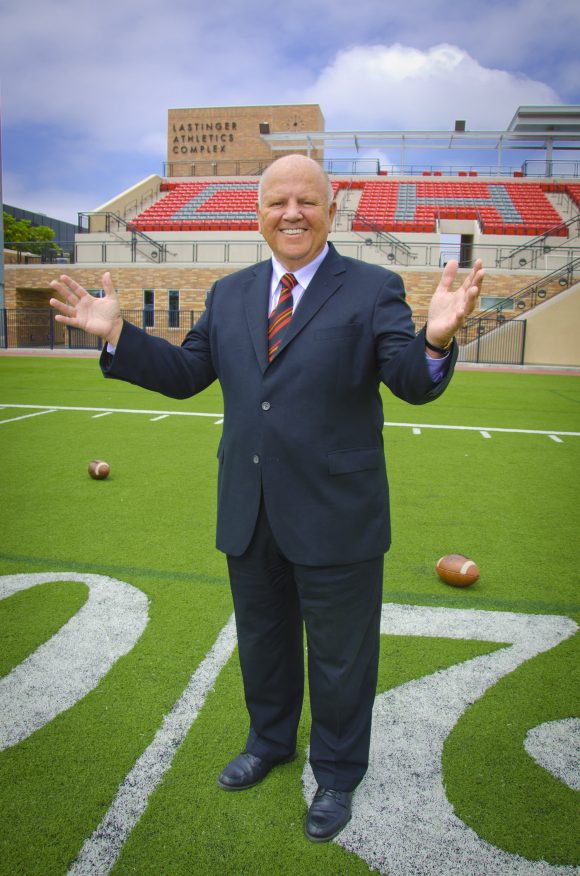 A leader who steered Chapman Athletics toward excellence for more than two decades, and a two-sport  star whose feats fill multiple school record books are among the latest inductees to the University's Athletic Hall of Fame.
Former Athletic Director Dave Currey and volleyball and basketball star Lindy Ly '10 are joined in the 2017  Hall of Fame class by baseball standout Brian Sanders '03 and track national champion Joe Phillips '79. The four will be inducted Oct. 28 during an evening that will include a banquet in Sandhu Conference Center and a ceremony at halftime of the Panthers football game vs. Cal Lutheran on Wilson Field.
The banquet keynote speaker is former UCLA and St. John's basketball coach Steve Lavin '88.
Highlighting Currey's 25 years as director of athletics,  Chapman won two Division III national championships (in softball and baseball) and 18 regional titles. In addition, Chapman gained membership in the Southern California Intercollegiate Athletic Conference (SCIAC), relaunched its football program and developed premier sports facilities such as the Lastinger Athletics Complex and the Allred Aquatics Center.
"His passion resonates down to all of us on campus,"  says Terry Boesel, who worked for years with Currey and then succeeded him as athletic director after Currey retired in 2015.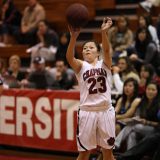 For Ly, achievement  in two demanding sports meant she was seldom far from the Hutton Sports Center. In volleyball, she remains Chapman's career digs leader – a record she broke during her sophomore season. She was a two-time  All-American and three-time All-Region selection. When fall transitioned to winter, Ly switched to basketball, with success that included scoring more than 1,000 points during her career. She ranks in the top 10 all-time in points, free throws, steals, assists and offensive rebounds.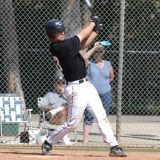 Sanders was a standout on the diamond, where he captained the Panthers'  2003  NCAA Division III national championship  baseball team. He was a three-time  All-Region selection and an Academic All-American  as a senior. He still holds Chapman's  Division III career records in home runs (21) and RBIs (162). A career .352 hitter, he ranks in the top 10 in a number of categories, including hits, doubles and runs scored.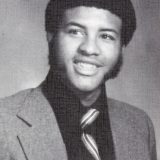 Phillips had an outstanding career on Chapman's men's track team as a high jumper. He won the NCAA Division II national  championship in the high jump in 1978 and was an All-American in 1979. After 38 years, he retains Chapman's school record in the high jump with a mark of 7 feet, 2½ inches. During a meet with Cal State Long Beach, Phillips defeated Dwight Stones, who was the world record-holder at the time, in a head-to-head competition. Phillips passed away in 2016 and will be inducted posthumously.
In addition to being honored at halftime of Chapman's conference football game against Cal Lutheran,  the new Hall of Famers will have their plaques unveiled on Gray Victory Way immediately following the on-field recognition.
Featured image at top: Chapman football coach Bob Owens, left, enjoys a laugh with former athletic director Dave Currey, a Chapman Hall of Fame inductee. Photo by Nathan Worden '13 (MBA '15)
Hall of Fame Inductions, Oct. 28

Banquet at 4 p.m. in Sandhu Conference Center, football game vs. Cal Lutheran at 7 p.m. on Wilson Field
Table sponsorships and tickets are available at: chapmanathletics.com/hof/event
For more information, contact Doug Aiken at daiken@chapman.edu or (714) 997-6900.