Sitting in a darkened theater at New York's French Institute, author Richard Bausch watched as six of his stories came to life on the screen, entwined in ways he hadn't recognized as he wrote them.
The film, Espèces menacées (Endangered Species) is subtitled in English and directed by Gilles Bourdos, best known for the acclaimed 2012 film Renoir. It is the second movie inspired by the work of Bausch, a Chapman University professor of English and creative writing.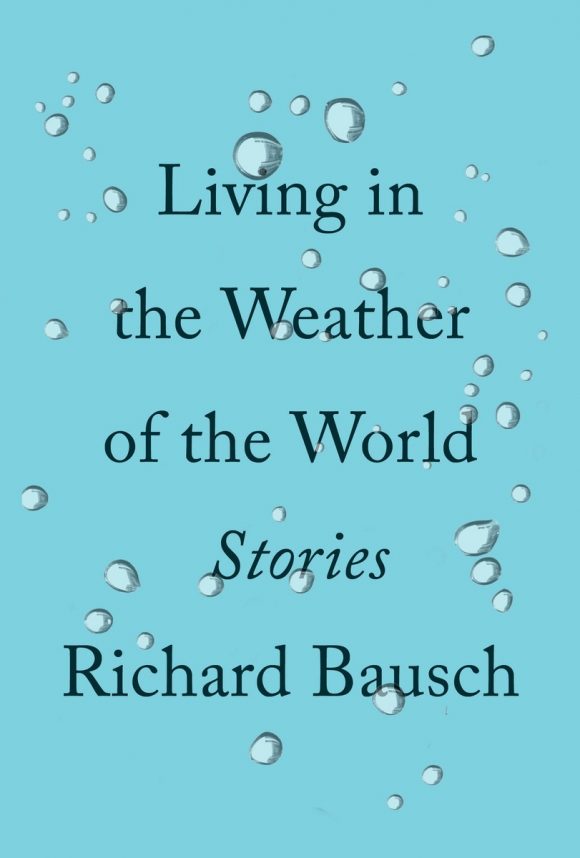 Yet amid talk of a possible screening at Cannes or the Toronto International Film Festival as a distribution deal is struck, Bausch most eagerly awaited the April 4 publication of Living in the Weather of the World, his ninth book of short stories to accompany 12 novels.
Though the private screening with the director was "an incredible experience," the committing of ink to paper still holds sway.
"It's the book. It's always the book," Bausch said. "I'm pretty proud of it. It's a good book. I get better as I get older, I think. I look at the stories I did when I was in my 40s, and I don't know, they just don't have the same resonance as the ones I'm writing now. That could be just subjective on my part.
"I'm proud of all of them. I wouldn't let them out of the house if I wasn't proud of them. But I just think this book is richer."
Set mostly in Memphis, where Bausch lived for seven years before joining the Chapman faculty, the book's 14 stories explore romantic and familial relationships that bloom in the humidity or wither in the heat and the passing of time.
In "The Same People," a married couple contemplates the end of their days as she faces a terminal illness. In "The Lineaments of Gratified Desire," a title taken from a line by poet William Blake, a young artist who is engaged to be married predictably tumbles into a torrid affair with his nude model, the fiancée of a wealthy elderly man. (It does not end well.)
In "Still Here, Still There," World War II survivors from opposite sides reunite in a companion piece to Bausch's 2009 novel Peace, which also is scheduled to become a movie, joining the current Bourdos film and 1994's The Last Good Time, based on Bausch's novel of the same name.
The title of the latest collection comes from a line in the story "Map Reading," in which a brother and half-sister meet again after decades of their lives have passed. As they talk, they discover what they might have gained, or not suffered, had they been in touch.
"And what comes out is she says, 'If I'd had any contact with you, I'm sure I would have known, and it would have been easier when I found out myself,'" Bausch said.
At one point in the story, one of many in Bausch's work with a sense of what has happened that can't be changed any more than the constancy of change itself, the brother speaks.
"The line in the story is, he says you've got to make the best you can of the weather you're in," Bausch said. "And I thought, that's the title, 'Living in the Weather of the World.' It just fit."
The writer's life has suited Bausch, and his enthusiasm for it has not waned. A 13th novel is in the works, though he hasn't decided which of several in-progress manuscripts it will be.
His writing process remains a mix of diligence and mystery.
"I never feel like I'm getting enough done," he said. "I always feel like it's catch as catch can, but then it mounts up. But I'm lucky. I can work any time of day or night. I work all night sometimes."
Writer's block, the bane of perfectionists or the luxury of those not paid by the hour, does not so much trouble him.
"A lot of the time, so-called block is really a misconception. It has to do with your attitude toward it," Bausch said. "Say, 'I'm just going to do this work.' If I can't think of a line, I'll write something else. I'll write bad on purpose, or I'll imitate somebody, describe a couple of faces just for the hell of it, just to keep the pencil on the page. So I mean, it's [poet] William Stafford who writes, and I just love it, if you feel like you're blocked, lower your standards and keep on going."
Something of value emerges, and Bausch cannot always tell you how.
"You know, it's funny, I don't remember a lot of things. I don't have an image of myself working. I can't put my finger on why that is," he said. "You see those depictions of writers working, and you see the coffee and the typewriter or whatever they're doing. I know I spent hours and hours doing it, but I don't remember it as an experience, in the sense that I don't have a picture of myself doing it.
Evening of Literature, April 7


Join Leatherby Libraries on Friday, April 7, from 6:30 to 8:30 p.m., for a book launch and signing for both Living in the Weather of the World, by Richard Bausch, and Generation Space: A Love Story, by Anna Leahy, Ph.D., associate professor, and Douglas R. Dechow, Ph.D., science librarian and faculty member.  The Evening of Literature is free and will be held in the Center for American War Letters Archives, lower level.
"It's funny. It has to do with the brain, I think. When you do this kind of work, you can't unthink it. When I think about stories I've written, it's like they were always there…. I can't remember when they weren't there."
Nor does he imagine a time when the writing and the work won't be there.
"I mean, I have this job," he said. "As a species, we get spoiled so easily, you know. I have a job that requires me to be at work twice a week, and after five days of being off, I'll get up in the morning and go, 'This goddamn job.' But I love it. I absolutely love it. I'm never going to quit. It's just recreation for me. I get to work with smart, usually funny people who are gifted, and I get to tell them stuff."