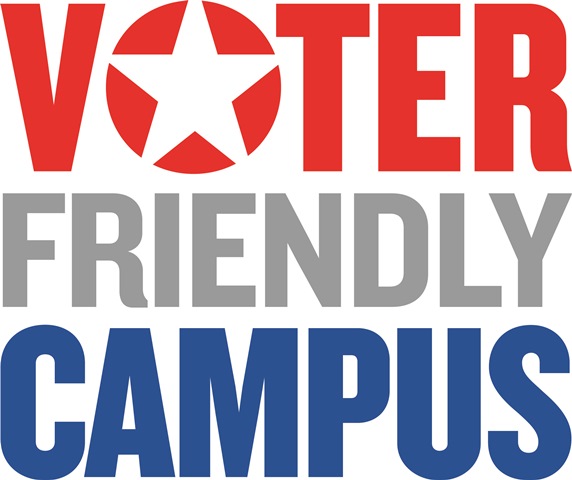 Chapman University has been named a "Voter-Friendly Campus" by the national nonpartisan organizations Campus Vote Project (CVP) and NASPA – Student Affairs Administrators in Higher Education.
The honor is given to schools that have implemented programs to bolster student participation in the political process. Although pegged to the 2016 election season, Chapman's recent efforts reflect a longstanding tradition of political and civic engagement among its students, said Justin Koppelman, Ph.D., associate director of Civic Engagement Initiatives.
"Supporting students' ongoing engagement in political and non-political civic engagement is a welcome challenge. It's one I see aligning perfectly with the University's mission of developing an ethic of global citizenship," Koppelman says.
To advance that goal this fall, the Department of Student Engagement registered nearly 600 new voters through TurboVote, hosted more than 1,000 students at debate and Election Day watch screening parties in the Argyros Forum Student Union and sponsored panel discussions on a variety of topics, from gun legislation to climate change.
In addition, they collaborated with Panther Productions and alumni filmmakers Haley Quartarone and Bill Londen to create the following CU at the Booths video.
In addition to offering students opportunities to learn about issues, the program's efforts also aimed to break down unique hurdles that can confront college voters, Koppelman says.
"Because day-of and online registration is not available in every state, our offering of TurboVote to the campus community specifically helps students easily collect any printed forms that are required by a home state that doesn't permit day-of or online registration," he says. "All of this is of particular importance to students who will be voting for the first time. Research shows that if someone votes in the first election in which they're eligible, they are more likely to vote in the elections that follow."