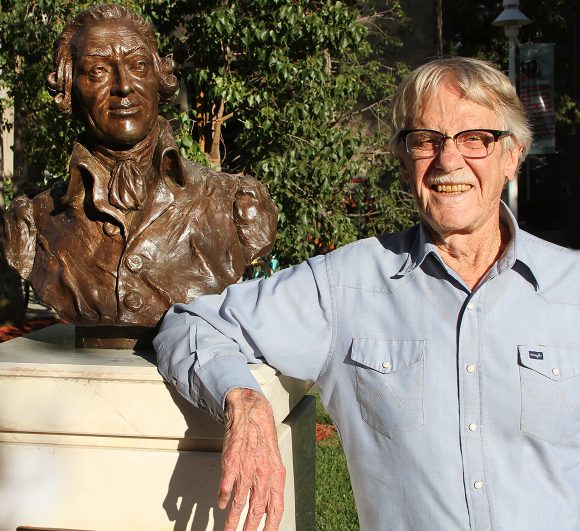 What makes a rich nation rich? What makes a good person good? And what do these questions have to do with each other? These questions helped launch a Chapman University program that is now taking flight as the Smith Institute for Political Economy and Philosophy.
The Smith Institute is named in honor of Adam Smith (1723–1790), the moral philosopher who is widely known for authoring two great works, The Theory of Moral Sentiments and The Wealth of Nations, and for Chapman's Nobel laureate in economic science, Vernon L. Smith. The new institute is supported by $15.18 million in gifts from the Charles Koch Foundation and two anonymous donors, with additional gifts from Orange County donors Gavin Herbert and Rick Muth.
"The Smith Institute's broad mission is to reintegrate the study of the humanities and economics in the spirit of Adam Smith, and to recombine research and undergraduate education as a discovery process in the spirit of Vernon Smith," said Bart Wilson, Ph.D., director of the Smith Institute.
"We will expand our innovative undergraduate program into a minor called Humanomics, which challenges the perceived tensions between economics and the humanities," Wilson added.
A class originally co-taught by Jan Osborn, Ph.D., from the Department of English and Wilson combined interpretations of the human condition in literature with an inquiry into the causes and consequences of the prosperity of the last 200 years.
"The growing interest among Chapman students to challenge themselves with these big questions is the reason we proposed the Institute to the donors," Wilson said. "It is exciting to significantly extend our capabilities to co-teach interdisciplinary courses with scholars from both economics and the humanities."
Chapman University will add 11 new faculty members to cultivate a cluster of researchers "interested in blurring the line between teaching and research, as Vernon Smith is known for," Wilson said. The faculty in the institute will envision new frontiers of interdisciplinary research. The Smith Institute will also mentor up to five post-doctoral fellows, who will spend two years in residence working on their research and teaching under the guidance of Smith Institute faculty.