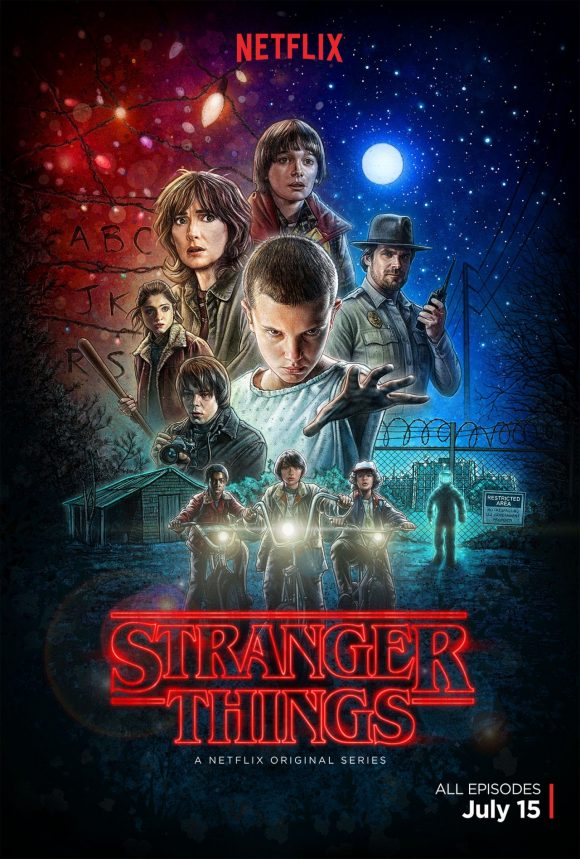 The second season of the runaway Netflix hit Stranger Things will be released in time for Halloween, and we know that hardcore fans of the spooky series created by Matt and Ross Duffer '07 are already planning a weeklong binge fest.
But here's a little something Stranger Things fans will want to add to their calendars for that week: Chapman University will present its 2017 Alumni Achievement in the Arts Award to the Duffer brothers during Chapman Celebrates, which will be held Nov. 3–4 in Musco Center for the Arts.
The annual award honors Chapman alumni who have made extraordinary contributions to the arts, and it's presented during performances of the glittering Broadway-style musical revue that features students from Chapman's College of Performing Arts.
The twin Duffer brothers are graduates of Dodge College of Film and Media Arts, and they will be celebrated for creating one of the industry's most buzzworthy series. Stranger Things is the story of a small town turned on
a tilt when a young boy disappears, a strange little girl arrives and a paranormal mystery unfolds, taking us all into a unique world known as the Upside Down. Set in the 1980s and echoing kid-centric flicks of the era such as Goonies and ET, the tale managed to capture multiple audiences, from teens to Generation X.
That was no accident, the Duffers say. In a 2016 Chapman Magazine interview, they explained how they set out to create stories similar to the ones they enjoyed as kids – and still relish as adult viewers.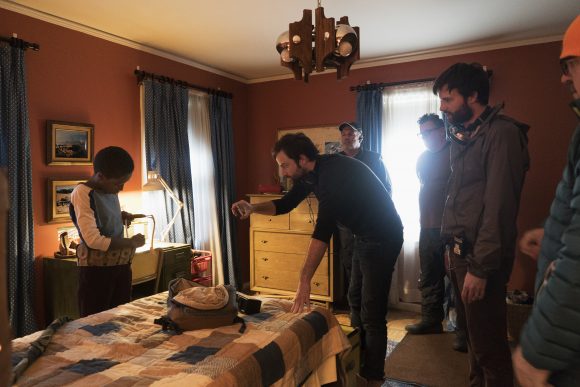 "Our argument and pitch to Netflix was that it works on two levels. You can have 12-year-olds watching the show, and they're going to relate to these kids and they're going to feel like they're having an adventure just like we felt when we were their age watching Goonies. And it's also going to work for people our age who grew up on these films," Matt Duffer said.
The Duffers proved prescient. The fall after Stranger Things debuted, Netflix stock rose 26 percent, and in its third quarter the viewing platform drew an additional 3.6 million viewers. Netflix is protective of precise viewer data, but industry analysts point to Stranger Things as one of the drivers of that success. And when a preview of the upcoming second season was teased during the February broadcast of the Super Bowl, it generated more than 307,000 Tweets.
Which means there's a lot of pent-up Stranger Things energy brewing out there, affecting everyone from binge-watching fans to stock-market investors.