The minute she saw the list of companies that would be at the annual MORE Career Expo at Chapman University two years ago, Raquel (Rocky) DeSantis '16 only had eyes for one.
"That was the only booth I went to and I was like, 'Please, please, I really want to do this,'" she said.
The Society for the Promotion of Japanese Animation is a nonprofit trade organization based in Santa Ana that is gearing up for Anime Expo, its big annual event July 1-4 at the Los Angeles Convention Center.
Also known as AX, or to convention devotees simply as "Con," Anime Expo is a giant festival of Japanese entertainment and culture expected to draw more than 90,000 visitors, many of them cosplayers dressed as various fictional characters. It's not quite as big or famous as Comic-Con International, the annual San Diego event that was born as a comic book festival in 1970 and draws close to 130,000 visitors a year, but AX is a formidable rival with a flavor all its own – a touch of wasabi, if you will.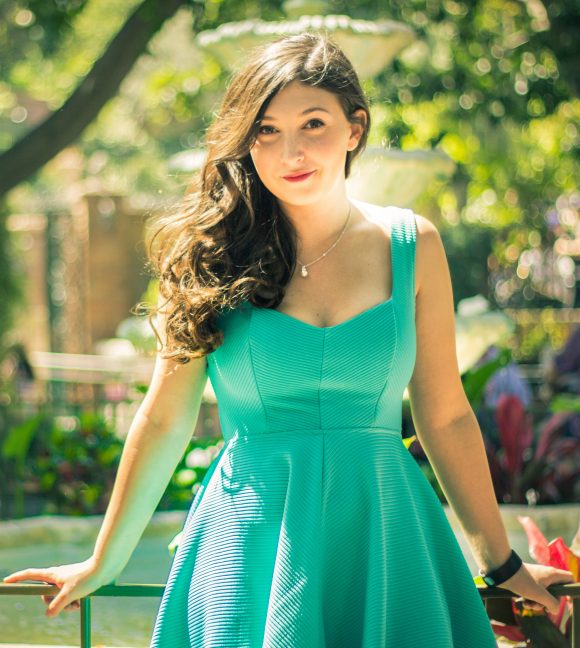 DeSantis, who has racked up countless hours of work experience as a staff volunteer for SPJA the past three years after meeting marketing manager Megan Amo at the MORE Expo, will be looking for full-time employment in the nonprofit world in the fall. She'd love to stay at SPJA if there is a role there, but if not the unique workplace has helped her develop skills that meld with one of her passions.
"I grew up a giant, giant nerd," DeSantis said with a laugh. "I've been cosplaying since I was 16. I love interacting with fan communities. And it's just been an amazing experience because I get to continue doing what I love and being around people who love the same nerdy things as I do in a professional environment. And it's great."
DeSantis graduated with a degree in public relations and advertising with a double major in screenwriting from the Dodge College of Film and Media Arts.
"Having been through Chapman's PR track, I still love writing and I'm still working on scripts and stuff, but screenwriting is more my passion project," DeSantis said. "But as far as working, I love working with nonprofits and PR. Just being here has really proven that."
So did her experience in her final semester, when DeSantis took a course in PR campaigns that matched her with a nonprofit, the Newport Theatre Arts Center.
At SPJA, DeSantis has been a jack-of-all-trades, working in marketing with social media as well as handling some press and customer relations. More recently, she has worked in the division of interactive events, attending to details of the convention.
DeSantis wears many hats – and many costumes. Cosplaying, or dressing up as fictional characters, is still a significant hobby.  Her alter egos have included Silk Spectre from the movie Watchmen, Belle from the television series Once Upon a Time, Irene Adler from Sherlock, Mabel Pines and Bill Cypher from Gravity Falls and Morticia from a video game called Pocket Mortys. For this year, she's working on a new cosplay: Megumi Tadokoro from an anime called Food Wars!
AX is more than just Halloween in July, though. It's also the largest Japanese culture convention in North America, the outgrowth of an event that began in 1991.
"It's a show that affects almost 100,000 people every year and it's stressful beforehand, but the moment we're on site and the moment we're at Con, you get this feeling that this is why we do what we do," DeSantis said.
It's a place where being yourself can mean dressing up like someone else.
"It doesn't matter what size you are. It doesn't matter what ethnicity you are, race, gender, sexual orientation. It doesn't matter as long as you are having fun doing what you like to do," DeSantis said. "It's a tight community. We're all just people in costumes at the end of the day."
(Display image at top courtesy of Anime Expo.)