Like most freshmen, they hardly knew their way around when they arrived at Chapman University this year.
But these four athletes quickly found success, making a name for themselves on campus and beyond.
Cam Haslam
With two seconds left in the SCIAC championship game, the 6-foot-2 guard from Seattle sank a pair of free throws to give the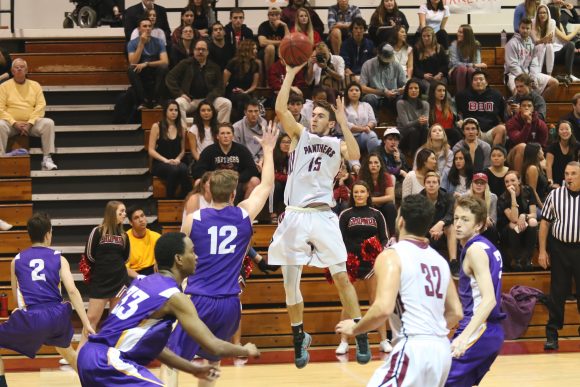 Panthers a 71-69 win over Redlands and send Chapman to the NCAA Division III tournament.  Even though Haslam had a 40-point game earlier in the season, he said winning the conference tournament was the best part of his freshman year.
"Just celebrating with my teammates on the court and then going down to the locker room and just looking at each other and knowing we just did that, that was definitely the best," he said. An integrated educational studies major, Haslam averaged 19.5 points a game, shooting an impressive 44 percent from three-point range.
He was named National Rookie of the Year by D3hoops.com, becoming the first Panther to earn the honor. His other interests include leading a team for Relay for Life, an American Cancer Society fundraiser, and starting a men's Christian ministry group on campus.
Katelyn Serizawa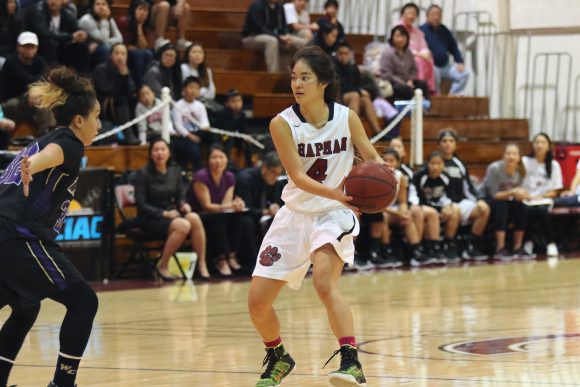 The starting point guard is the leader on the court. For Chapman, that was freshman Katelyn Serizawa. The 5-7 guard from Torrance claimed the role at the outset and earned the SCIAC Newcomer  of the Year award. Serizawa averaged 6.9 points, 4.5 assists and only 1.9 turnovers.
For her, the highlight of Chapman's 19 -7 season was the 84-82  double-over- time win over Cal Lutheran. "It was so intense," she said. "The energy was so different from high school or anything I've ever experienced."  A health sciences major, Serizawa said adapting to college wasn't a cinch. She put in extra practice time and worked in the weight room to compensate for playing older, stronger players.
"The biggest struggle is adjusting to time management with classes and basketball," she said.
Konnor Zickefoose
A 6-2, 205-pound infielder, Zickefoose announced his presence on campus quickly.  "My second game here, I hit a home run, so that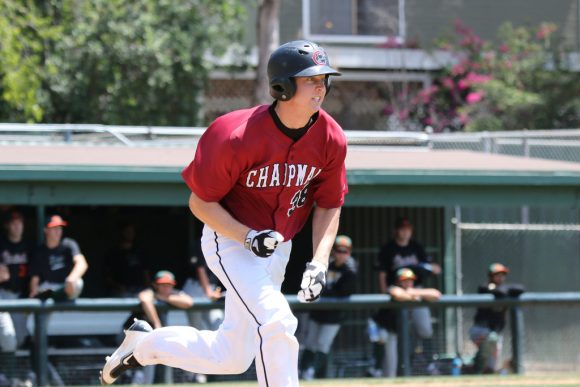 was pretty cool," he said. "And then getting an A on Professor [Paul] Lu's econ test, that was awesome."
Zickefoose has handled economics and his bat with equal success, hitting .423 with seven home runs, 12 doubles and three triples. He struck out only seven times in 130 at-bats on the way to earning SCIAC Newcomer of the Year honors. A business administration major from Chino, Calif., he already has a career in mind.
"Real estate's kind of been a passion of mine since my dad's into that, so that's something I want to follow," he said. Coping with the ups and downs of college could prepare him for the variabilities of the market. "When I start going bad, I tend to be a little hard on myself," he said. "But I'm definitely learning how to control and turn it into a good thing to improve."
Kellyn Toole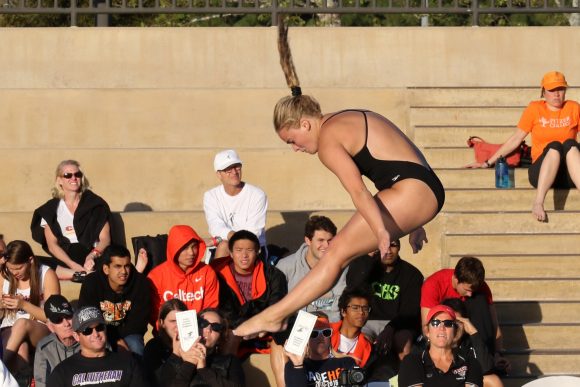 Diving can be a lonely sport. But it isn't for Toole, not with the Chapman swim team on her side.
"Sometimes I have to dive at the end of meets and they're all done, and they'll … watch me dive and cheer me on," Toole said.
She gave them plenty to cheer about, sweeping the 1-meter and 3-meter titles at the SCIAC Championships. Toole became the first Chapman diver to win an individual title, setting school scoring records in the process.
The communication studies major from Colorado who also competes in track said she has found a balance that works as a Division III athlete.
"You can focus on school, sports, you can do extracurricular activities without feeling stressed out or that it's just too much," she said. "Sports aren't all-consuming."