Chapman University today announced the selection of Thomas Piechota, Ph.D., PE, as vice president for research for the Orange, California, school. The position is new for Chapman and reflects the university's extensive growth in research activities and funding allocations. Piechota will begin at Chapman on September 1.

"We are delighted to welcome Dr. Piechota," said current chancellor and incoming president
Daniele Struppa
, Ph.D., "and look forward to the focus and experience he will bring to the research efforts of our faculty. His expertise in interdisciplinary research and education will certainly enhance our forward momentum into bringing Chapman into national stature."

Piechota will relocate from the University of Nevada, Las Vegas (UNLV), where he has served in various capacities since 1999, most recently as the vice president for research and economic development, and professor in the Department of Civil and Environmental Engineering.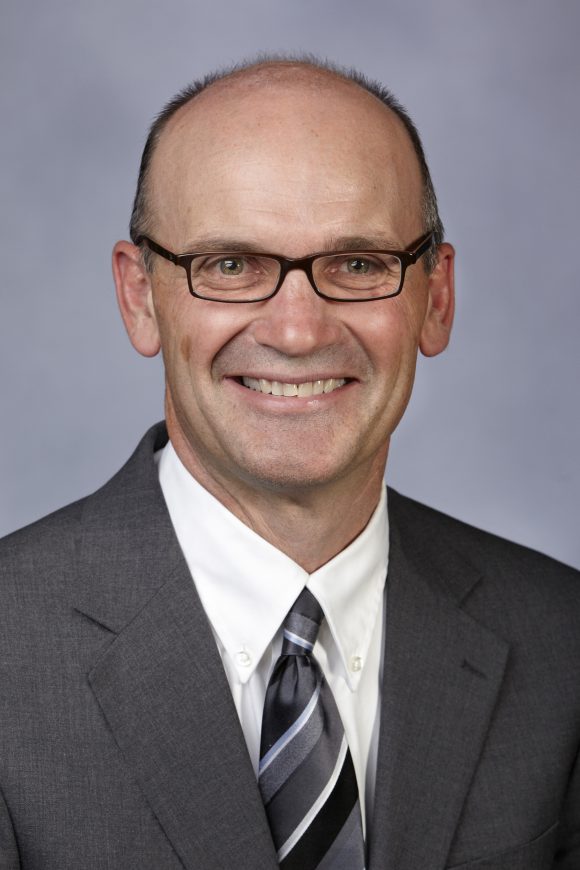 "I'm honored to become part of the Chapman family," Piechota stated. "While this role is new at Chapman, it reflects the university's strong commitment to supporting the research activities of its faculty and students. This is a remarkable opportunity to be part of, and assist with, the dynamic growth that has transformed Chapman over the last 25 years."
In his tenure at UNLV, Piechota has helped advance the research enterprise where in the past four years research funding, outside partnerships and entrepreneurial activities have all increased significantly. Additionally, Piechota has been involved in a National Science Foundation funded study on climate change, as well as the Urban Sustainability Initiative, the Renewable Energy Education Programs, and the 2013 Solar Decathlon team that took second place in world competition and first in the U.S. He was also instrumental in establishing the Nevada Institute for Personalized Medicine. In 2003, Piechota received a National Science Foundation CAREER Award for the project, "Improved Hydrologic Drought Forecasting Using Climate Information."

The vice president for research role at Chapman University elevates activities currently handled by the university's
Office of Research and Sponsored Programs
(ORSP). That office is dedicated to supporting members of Chapman's academic community who seek outside funding for research, programmatic and creative activities, as well as ensures accountability and adherence to the standards of external funding entities and compliance with federal and state guidelines. The vice president's role will facilitate additional opportunities for faculty members who are seeking outside funding and partnerships for research, programmatic or creative activities.

Piechota received his B.S. degree in Civil Engineering from Northern Arizona University, and his M.S. and Ph.D. degrees in Civil and Environmental Engineering from UCLA. He has authored or coauthored more than 100 journal articles, book chapters, conference proceedings and reports, and has served on review panels for the National Science Foundation, city and state boards and committees, and various federal agencies. His teaching and research interests are in the fields of climate change, sustainability, surface water hydrology, hydroclimatology, droughts, water resources planning, and stormwater quality in urban environments.

In the past five years Chapman University has made great strides in becoming a research-focused institution by growing its research funding more than 42 percent, with expenditures from research continuing to grow at an average of 5 to10 percent each year. Additionally, the school has made science education a priority with the opening of two new science colleges including Orange County's first ever School of Pharmacy, and a new independent communications college with an emphasis on health communication. Chapman also has opened a new state-of-the-art health science campus, and the construction of a
new science and technology building
set to open in 2018. Further, efforts to continue to support research include ORSP; as well as a formalized
Office of Undergraduate Research and Creative Activity
to promote student-faculty mentored and collaborative research, scholarship and creative activities.