Strawberries, bananas, string cheese and tiny blueberry muffins.
That was the tasty morning snack served by Chapman University student-tutors to the preschoolers at an academic enrichment program for homeless children. Eating it was fun. But the Chapman graduate students in the Communication Sciences and Disorders program were also dishing up language, math and listening lessons with all those nibbles.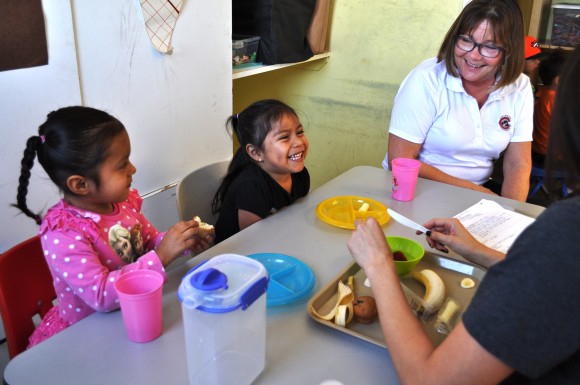 Seated at tables, they chatted about the colors of the plates, how many banana bites they wanted, the difficulty of unwrapping the cheese, the voracious caterpillar in their story-time book who adored strawberries – he ate four! – and what tool was needed to slice the blueberry muffins.
"Do you see how we have two halves now?" Chapman student Leticia Huerta asked, as she cut a muffin for preschoolers Karen De Jesus and Jaylene Lopez.
They did. But not for long. With glee, the girls devoured the snacks, just like the caterpillar in author Eric Carle's The Very Hungry Caterpillar, the book they had enjoyed just minutes before.
Such is the style of learning when first-year graduate students from Chapman run the preschool activities at one of the service centers operated by the Illumination Foundation, a nonprofit organization dedicated to breaking the cycle of homelessness and poverty in Orange County.
Homeless children are at risk for numerous academic gaps, including speech delays, says Rose Wolfrum, the foundation's associate manager of children's programs. So two mornings a week Chapman graduate students, under the guidance of faculty member, speech language pathologist and clinical supervisor Alene L. Litton, provide a full program aimed at enhancing verbal skills. The help is key to the Illumination Foundation's goals for the children, Wolfrum says.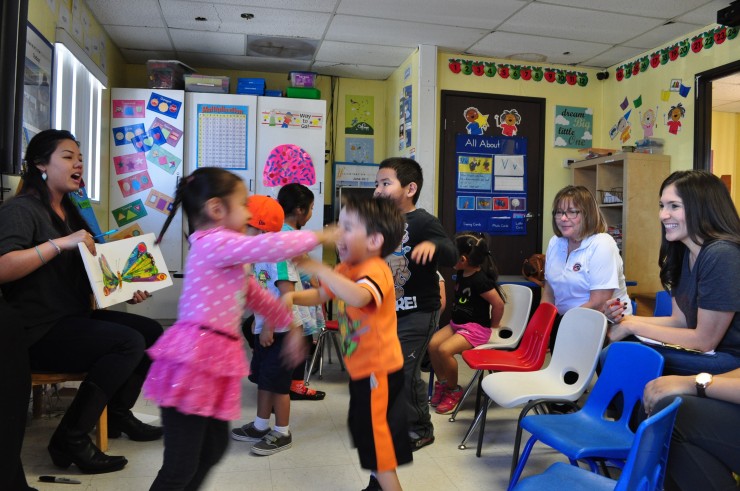 "To do anything you need to have language. It's so necessary and it builds the foundation for everything else," she says.
Thanks to the help of the Chapman team, Wolfrum has seen children make phenomenal leaps at the center. Shy kids hesitant to answer a question develop confidence to speak up. Preschoolers jabbering like toddlers learn to speak in full sentences. One little girl diagnosed with selective mutism, a disorder in which a person can but chooses not to speak, began talking.
"I am so grateful for the work Chapman is doing with us," she says. "They're a really special facet of what we're doing."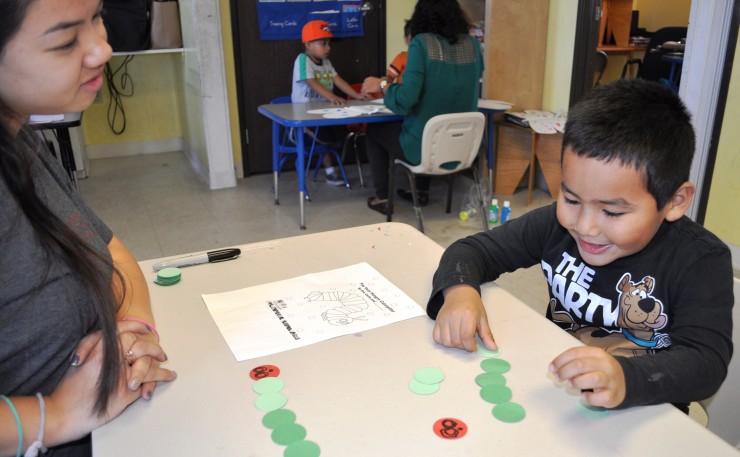 The Chapman students also grow by leaps in their own way, Litton says. In the same portable building where grade-schoolers come for afternoon tutoring, the students quickly adapt the room to preschool needs. Then they go to work, slipping language practice into everything they do with the children, from slowly pronouncing new words to a closing activity in which the preschoolers practice telling – in a complete sentence – a favorite memory from the morning that they will then be asked to share again with a family member. Speech specialists call the practice "sandwiching," and it's used in numerous settings, from schools to stroke-recovery programs, Litton says.
"They are learning therapy techniques that they will be able to use with any population in their careers," she says.
The assignment at the center in Stanton carries an added benefit, says Trisha Thapar (M.S. '18). While she had at first hoped to be sent to a first-year assignment at an elementary school down the street from her home, now she says she wouldn't trade the Illumination Foundation experience for anything.
"Probably all of these children wouldn't get the chance to go to preschool or speech therapy if not for this amazing organization," Thapar says. "I'm actually making such a difference in the lives of kids who need help."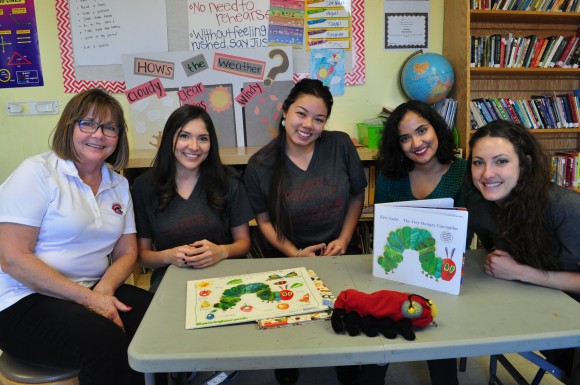 Learn more about the Illumination Foundation

Most children in Illumination Foundation programs are not street homeless, but have unstable housing, often in motels or revolving-door situations among family members. Sometimes called "the hidden homeless," they meet the definition of homelessness under the McKinney–Vento Homeless Assistance Act of 1987. To learn more about the foundation, visit www.ifhomeless.org.