A crowd of nearly 900 people laughed, teared up, learned a lot and even meditated a bit at Chapman University's fourth independently organized TEDxChapmanU. And that was all before the mid-afternoon break.

A variety of speakers, from Chapman faculty to physicians, technology entrepreneurs to a silver medalist Olympic cyclist, spread their "ideas worth sharing" in a unique series of talks delivered on the stage of Memorial Hall on Thursday, Aug. 20.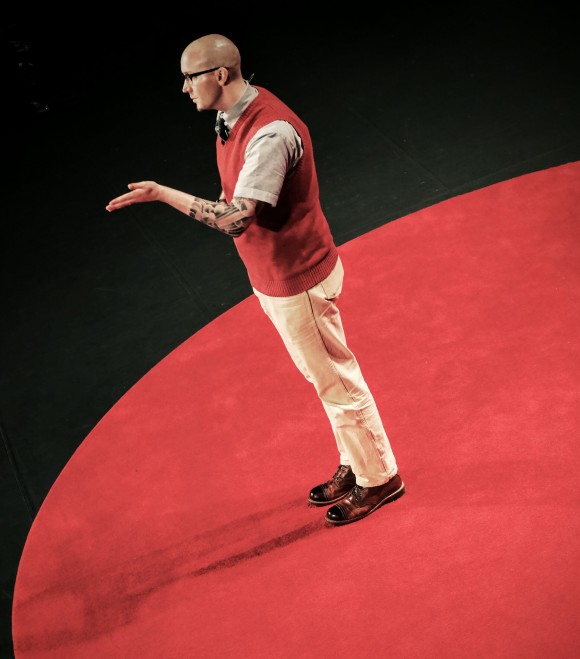 Among
the speakers
was Ryan Gattis '01, a lecturer in creative writing in the Department of English. Gattis held the audience spellbound with the story of his meeting with a Los Angeles gang lord while researching his latest book,
All Involved
, a novel set amid the turmoil of the 1992 L.A. riots. While the meeting had uneasy moments, Gattis said the the gang leader's demand for complete candidness sparked a turning point in his own writing process.

"Even though I'd been researching prior to that moment, that night absolutely began my odyssey with
All Involved
," he said. "Authenticity is a magnet. It might seem small and simple, but it commands invisible power. It determines whether or not your audience takes your story home with them and thinks about it."

Another Chapman professor who spoke was attorney
Ahmed Younis
. Younis is an adjunct assistant professor and Ph.D. candidate in the College of Educational Studies at Chapman who has written extensively on social change, Arab youth and Muslim American history, among other topics.

In his talk, Younis regaled the audience with the adventures of Muslim comic book superheroes, including Marvel's
Kamala Khan
, who are helping to dispel stereotypes about Muslims. While some readers may consider them just "cute," Younis said that studying them has been a profound experience for him.

"In these books for the past 11 months I have regained hope, I have regained my belief in the world and I have regained my belief in the untested feasibility of who we can be as people," Younis said.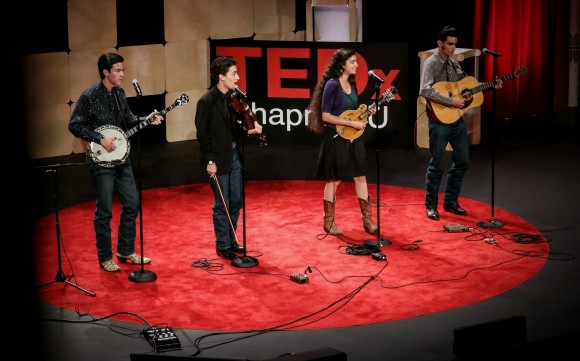 Other highlights included psychologist Brenda Wiederhold's presentation on the applications of virtual reality in the treatment of post-traumatic stress disorder and Santa Ana educator Todd Irving, known as a "turnaround" principal who brings hope to vulnerable schools.

As is the tradition with TED talks, the TEDx presentations will soon be available for online viewing and sharing. Check back at the
TEDxChapmanU website
in the coming weeks to see videos of all the 2015 speakers. Meanwhile, catch a preview …