Vernon L. Smith, Chapman University professor and winner of the 2002 Nobel Prize for economics, has been selected to receive the 2015 Julian L. Simon Memorial Award from the Competitive Enterprise Institute (CEI).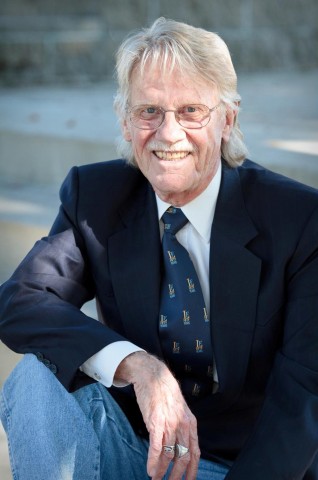 Smith will receive the award at CEI's annual dinner program in June in Washington, D.C. Described as one of Washington's "most beloved and best-attended social events," CEI's annual invitation-only event brings together a diverse group of free-market policy professionals, scholars and supporters to celebrate the institute's work promoting economic freedom.

Each year, CEI honors free-market economist and professor Julian Simon by presenting the award to an individual whose work supports Simon's vision that man is the ultimate resource. Known as the "father of experimental economics," Smith was selected for his groundbreaking work and contributions to his field, said CEI president Lawson Bader.

"Vernon Smith's passionate belief that voluntary exchange and human ingenuity, despite people's flaws, creates limitless possibilities is precisely what Julian Simon meant by man's 'ultimate resource,'" Bader said. "Even after winning the Nobel Prize, Vernon is just as humble as ever about his intellectual achievements and even more optimistic about how people can solve problems."

Smith is the co-founder of Chapman University's
Economic Science Institute
, where he continues to teach and conduct research.

CEI's annual dinner program will also include business and non-profit leader Carly Fiorina as the keynote speaker and the editor-in-chief of
Reason Magazine
, Matt Welch, as the master of ceremonies.

For more information about CEI's annual dinner or the Julian L. Simon Memorial Award, visit
www.cei.org/ceidinner
.