It's Oscar season, so chest-thumping advertising is everywhere.
You know the stuff – the full-page newspaper ads, the billboards, the online pop-ups, the prime-time television spots. With all-cap lettering and powerful fonts, they tout their Academy Award nominations, their Golden Globe wins and Screen Actor Guild awards and tell readers that critics called their movie "One of the best!"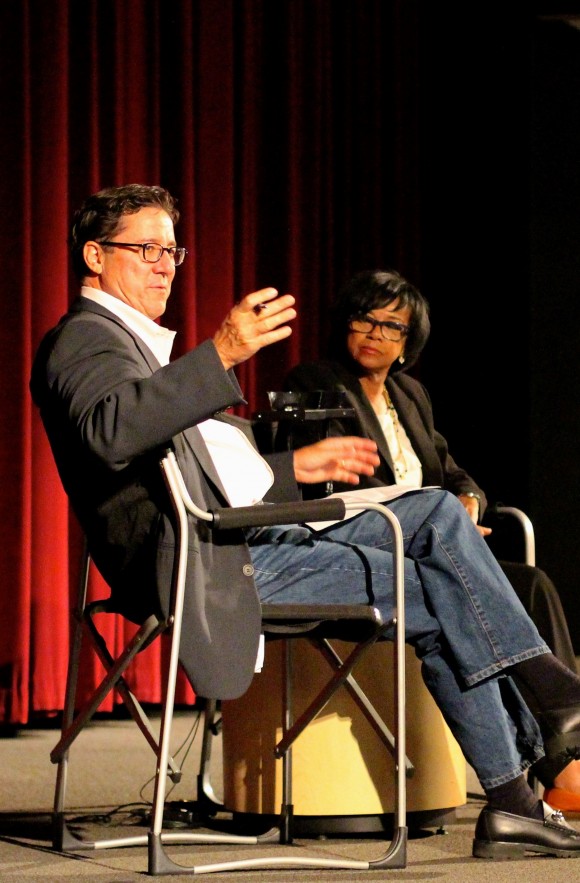 Implied – and not so disguised when the ads contain the tag "For your consideration" – is that all those big-budget ads are vital to the campaigns to win over the hearts of academy voters and win the great Oscar chase.
Or are they?
Jim Fredrick, an associate professor at Chapman University's
Dodge College of Film and Media Arts,
where he teaches entertainment marketing, says the campaigns are important but not for the reasons most people think. They're largely intended to push up box office and show support for the talent behind them and the producers who backed them.
Can't buy love
But don't they influence voting members of the Academy of Motion Arts and Sciences at Oscar time? Just a little? What about the legendary Harvey Weinstein crusade for Shakespeare in Love? Fredrick smiles and shrugs.
"I think it's hard to buy the love of 8,000 academy members who are voting for Best Picture," Fredrick says. "I think the members have a very strong feeling that their vote counts, that they can't be bought, that they can't be swayed. When I go into a film, I'm in a dark place and I'm letting that movie win me over or not. And I don't think ads do that. I just don't."
Besides, a far bigger slice of the marketing pie is dished up as an opening weekend nears, he says. Opening-weekend box office can launch or sink a movie, thanks in part to the speed of public opinion that floods social media on Friday night, even before the credits roll, he says.
Showing support
That wasn't always the case. A classic example, he says, is When Harry Met Sally, Castle Rock Entertainment's first release, which opened slowly but blossomed into a fan favorite. It was released with a small marketing budget "when you didn't throw so much money on an opening weekend and you counted on word of mouth," Fredrick says. "You counted on seeing a line around the block at your theatre" to build momentum.
That's not to say that these Oscar campaigns don't have their purpose.
Fredrick has been part of several, including those for Million Dollar Baby
and The Shawshank Redemption. But the campaigning timed for when Oscar nominations and final voting are underway are more akin to lauds and laurels for the producers, writers, directors and actors on behalf of the studios who want to keep working with the best of the best, he says.
"Talent is rare. You want to support them and show the love," he says.
So if it's talent everyone is celebrating, what explains the lack of diversity in Oscar awards and academy membership for women and people of color?
The academy's predominantly white, male demographics are a problem that academy president Cheryl Boone Isaacs, an African-American and last semester's filmmaker in residence at Dodge College, is working hard to correct, Fredrick says.
Sure-bet predictions? Not this year
But Fredrick is unconvinced that academy voters view movies with gender or race in mind. Story and creativity are the most important factors for his vote, and he suspects they are for many. Others place a higher value on the new thing, the film that pushes the craft to a new level and advances the both art and technique. "They probably voted for Gravity, as opposed to 12 Years a Slave," he says.
This year he's making no predictions about any categories, especially Best Picture.
"It's a real toss up this year, which I think is a blast. There's no Titanic that's going to come in and blow everybody away," he says. "My prediction changes by the minute this year."