This post appeared in the fall 2014 issue of
Chapman Magazine.
As a policy insider trying to drive change in Washington, D.C., Katie Vlietstra Wonnenberg '03 knows all about the divisions that can poison political waters. It's just that she chooses to drink from the cup of optimism.
"I feel like I'm a glass-is-half-full kind of girl," she says.
After stints on John McCain's presidential campaign and working for the Texas governor's office, Wonnenberg is now vice president of government relations and public affairs at the National Association for the Self-Employed. A Chapman University history graduate, she's also a board member and immediate past president of Women Under Forty, a bipartisan political action committee that seeks to recruit young women to run for office and then help them succeed.
On a warm summer morning, when the Washington news is filled with stories about international conflict and domestic partisanship, Wonnenberg shares breakfast with a visitor at a Capitol Hill diner and is asked to describe a good day in her capital life.
"Today is a great day," she says. "A candidate in the New York 21st, Elise Stefanik, won her primary last night, and she's like my age. That's exciting. I'm going into the office and write a letter of support for some legislation. We have our newsletter out today, which I have to finish up. And then I have my book club tonight.
"It's a beautiful morning — a little humid, but the Fourth of July is coming, and that's awesome."
A California native, Wonnenberg met her husband, David, in D.C., and the two just bought a house on Capitol Hill. They walk their black lab, Coltrane, through the Congressional Cemetery, which they helped revitalize after it fell into disrepair. Wonnenberg plays beach volleyball almost in the shadow of the Lincoln Memorial.
"This is really a great place to live," she says of her adopted home. "I've decided that if ever there's a time when I cross the Memorial Bridge and I don't get a little flutter from seeing the Lincoln Memorial, the Washington Monument, the Capitol, that's when I know it's time to leave."
Anyone who lobbies for political change, works for candidates or tries to make policy knows that the setbacks far outnumber the victories. For instance, Wonnenberg says, "I would love to work on a winning presidential campaign, because I've worked on three that didn't turn out so great."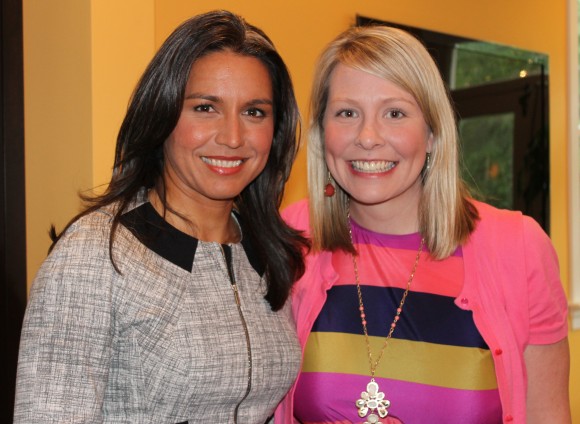 Still, she adds, it's a misconception that D.C. life is bathed in bitterness and partisanship.
"This town isn't really divided by Republicans and Democrats," she notes. "When you live here, you find that people can work together. Of course, there are some who are never going to get together, but for the most part people want to be able to get things done."
Wonnenberg says her inclination toward optimism and achievement blossomed during her undergrad days at Chapman. She cites a wide range of experiences, including the chance to learn from Holocaust survivor Leon Leyson and former presidential cabinet members Brent Skowcroft and James Baker, as well as taking on leadership roles with her sorority and as chair of the Senior Class Committee.
Those bonds endure. Wonnenberg recently returned to campus as international vice president of Phi Sigma Sigma, and she gets together with Professor Marilyn Harran, Ph.D., each year when the director of the Rodgers Center for Holocaust Education visits D.C. with student winners of Chapman's Holocaust Art and Writing Contest.
"It's thrilling — but no surprise to me — to see Katie achieving such success in Washington and as a national leader of Phi Sigma Sigma," Harran says. "Katie never skims along the surface of anything she does. I remember how deeply invested she was in the Holocaust courses she took with me and how she connected ideas and people.
"Like so many of us, Katie was greatly inspired by the gentle humanity of 'Schindler's List' survivor Leon Leyson, who contributed so much to our Chapman program. Leon's face lit up whenever he saw Katie, and Katie's lit up just as much when she saw Leon! Passion for ideas and people — that's part of what makes Katie so special."
For her part, Wonnenberg calls her Chapman experience "phenomenal."
"Empowerment and advancement of women was the core of my sorority experience, and I felt like I was empowered by Chapman to go out into the world with the confidence to make a difference," she says. "It's like your Chapman degree is a little bit of armor to help you get through life."
A particular Chapman moment stands out for Wonnenberg. In 2001, she was in a class on the Vietnam War taught by the now-late peace studies professor Don Will, Ph.D., the day after the Sept. 11 attacks.
"Dr. Will took the time to talk with all of us about what we were seeing and feeling," she says. "You could tell that he and other professors were really concerned about the emotional well-being of their students."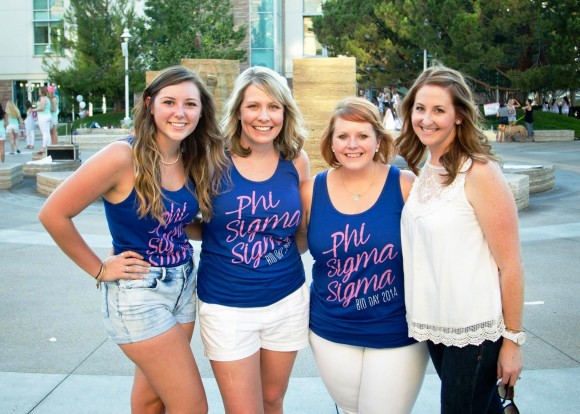 An earth-shattering day gave rise to profound learning and growth, she says.
"To see the world change underneath you while you're in the cocoon of college impacts you directly," she notes. "And when I talk about being empowered to go out into the world and change it, I don't just mean change on the macro level. I also mean just being nice to people and working to understand other people — being more tolerant.
"You can do anything in any field, but ultimately it's about the little things."
Wonnenberg knew early on that her field would be policymaking. The idea of solving problems, building consensus and advancing causes steered her toward Washington long before she first moved to the capital to attend grad school at George Mason University.
"I would never leave," she says.
Push past the rancor and you really can get things done in Washington, Wonnenberg contends. "It's all about building relationships."
Where better to take on the challenge of bridging divides?
"In my 11 years of living here, I've seen a massive mistrust of government," she says. "And I want to change that."