Many people will attest from personal experience that providing at-home care for frail and elderly family members can be stressful. Now a new study co-authored by a Chapman University professor suggests that those challenges may also impair family caregivers' health.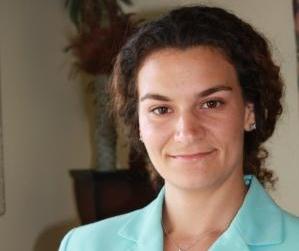 In a paper published in European Sociological Review, an Oxford University Press journal, Georgiana Bostean, Ph.D., assistant professor, and lead author Leah Ruppanner, Ph.D., at the University of Melbourne, describe how an analysis of caregivers in 22 countries showed that caregivers have a lower sense of well-being than non-caregivers.
The disparity was greatest in populations where at-home caregiving is highly valued, but little outside or institutional support was available to ease the workload.
While the study was conducted with European data sets, the results reported in the paper titled "Who Cares? Caregiver Well-being in Europe," have implications for the United States as the Baby Boomer generation tends for aging parents and looks ahead to the years when they and their spouses will need regular help, Bostean says.
"We're living longer than we ever have and these diseases of old age are new to us and to humanity. It's the double-edged sword of living longer, but not necessarily healthier in our older years," says Bostean, who teaches in the Department of Sociology and the Environmental Science and Policy Program.
In the United States unpaid caregivers provide an estimated 90 percent of the long-term care, according to the Institute on Medicine. Such statistics reflect a high expectation for home care and little outside assistance for it, Bostean says. That kind of strain on caregivers is a risk that needs further study, she says. Bostean hopes to continue looking at long-range impacts.
"We don't know how resilient people are. Sometimes this well-being impairment can just be in the acute stage, during the time they're taking care of a person when they're most sick," she says. "Or it can have longer, cumulative effects."