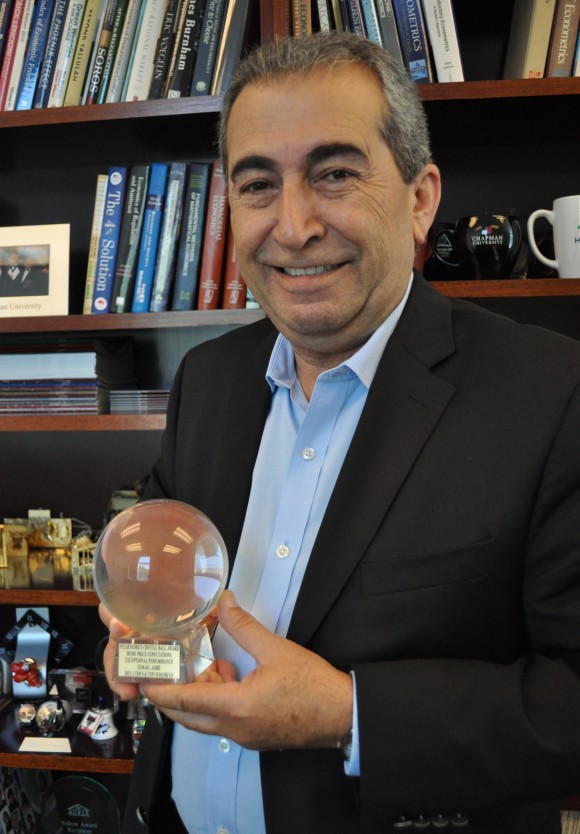 When it comes to predicting housing trends and prices, it's not uncommon for forecasters to quip – "I wish I had a crystal ball." But by using his expertise and the econometrics model developed by the A. Gary Anderson Center for Economic Research, Chapman University Professor Esmael Adibi, Ph.D., has been so accurate at forecasting home price expectations that he has earned, well, an actual crystal ball.
Adibi was awarded the Pulsenomics Crystal Ball Award for his precision in forecasting home prices in 2013 as part of the research firm's Home Price Expectations Survey panel. Pulsenomics surveys a distinguished panel of more than 130 economists, investment strategists and housing market analysts regarding their expectations for future home prices in the United States.
Adibi is director of the A. Gary Anderson Center, established in 1979 to provide data, facilities and support to the faculty and students engaging in high quality economic and business research.
Pulsenomics is an independent research and consulting firm that specializes in data analytics, new product and index development for institutional clients, including Zillow.com.