This story appeared in the spring 2014 issue of
Chapman Magazine.
LEGACY SCHOLARSHIP HONORS RYAN ODENWALDER (J.D. '09)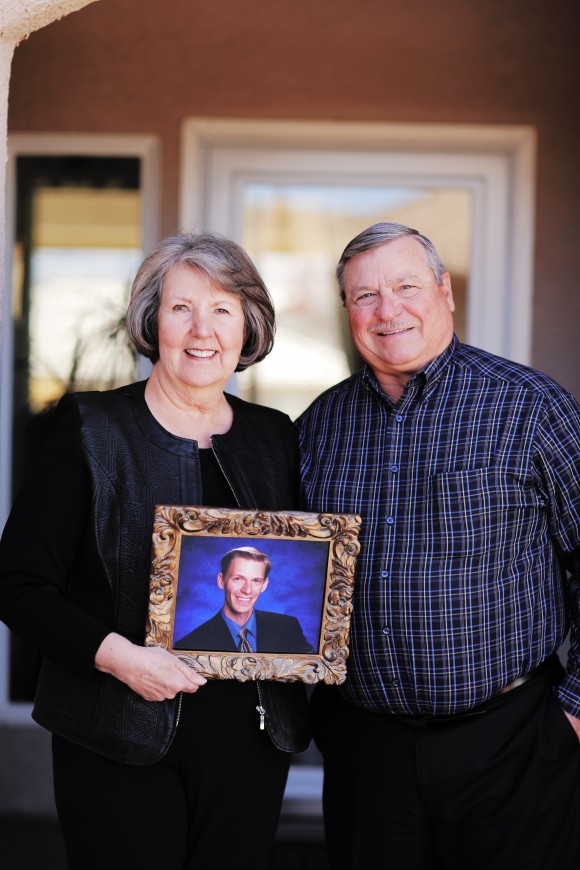 Ryan Odenwalder (J.D. '09) was known for his willingness to help anyone in need. He was one of the top students at Chapman University's Dale E. Fowler School of Law, where he was a member of the
Chapman Law Review
during his second year and was a notes editor in his third year. In addition to supporting charitable organizations, Odenwalder served as an Academic Fellow in Civil Procedure, helping to smooth the transition for first-year law students.
After graduating
cum laude
in 2009, Odenwalder passed the California State Bar on his first attempt and accepted a position as legal counsel for Morgan Drexen, a company known for giving back to the Orange County community.
Just a year after Odenwalder graduated law school a car accident ended his life in April 2010. His death deeply impacted Fowler students, especially those he mentored.
"Ryan was a dedicated student who demonstrated a passion for helping others," said Jayne Kacer, associate dean for student affairs and administration at the Fowler School of Law.
Ryan's parents, Darlene and Gary Odenwalder, have established a legacy scholarship in their son's name to help aid and inspire future students at the Fowler School of Law. The Ryan L. Odenwalder Endowed Memorial Scholarship will be awarded annually to qualifying students at the school.
"Generations of students will benefit from Ryan having been with us," said Tom Campbell, dean of the Fowler School of Law.
"Because of Ryan's love of Chapman's law school and his academic accomplishments, we wanted him remembered for what he represented: honesty, integrity, hard work and his willingness to help others," said Darlene Odenwalder. "Gary and I hope that this scholarship will help others fulfill their dream, since Ryan's dream and full potential were cut short."
To learn how you can endow a scholarship at Chapman University through your estate, contact David Moore, director of planned giving, at (714) 516-4590 or dmoore@chapman.edu. Information is also available online at www.chapman.edu/legacy.