This story appeared in the spring 2014 issue of
Chapman Magazine.
Described by Chancellor Daniele Struppa as "without doubt among the most respected and trusted people on this campus," Don Will, Ph.D., professor of political science and holder of the Delp-Wilkinson Chair in Peace Studies, passed away in February. A member of the Chapman University faculty for more than 25 years, Will was widely admired for his strong principles and gentleness of spirit. He served Chapman in many different roles, from president of the Faculty Senate to chair of the Political Science Department to associate dean of Wilkinson College of Humanities and Social Sciences. He mentored many students each year, including as an adviser and a friend to the members of the Black Student Union. He is survived by his wife, Leonora, and son, Alex. A memorial service was held March 21 in the Wallace All Faiths Chapel. Following is a remembrance by one of his students.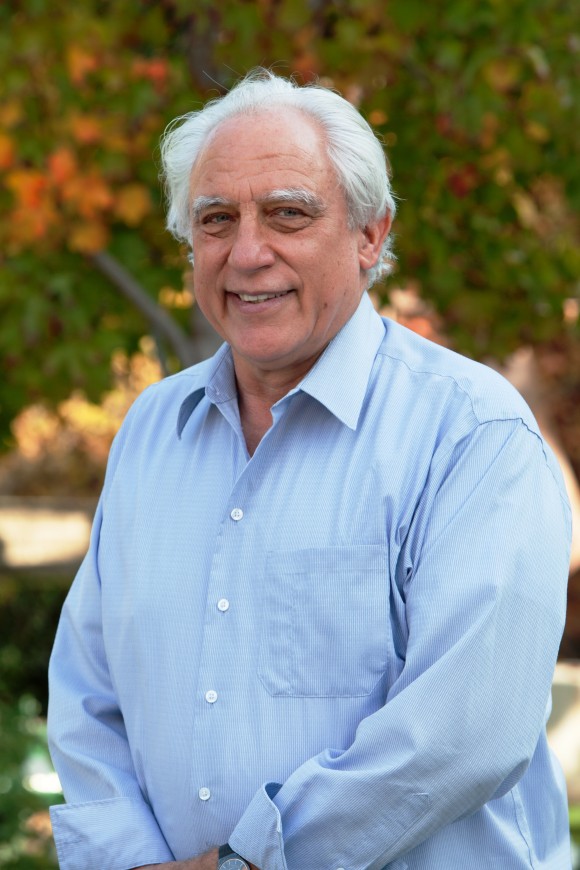 Every once in a great while, a few of us are lucky enough to have someone alter our path forever. I was, as many American youngsters are, asked throughout my childhood who I took as my role model. I understood the term to mean honorable men and women who showed courage in the face of danger or confronted great evils. My parents directed me to Abraham Lincoln, who emancipated a nation; Corrie ten Boom, who rescued the persecuted from torturous demise; Albert Schweitzer (yes, I knew all about him before coming to Chapman), who revered life enough to tend to it always. These advocates' stories inspired lofty ambitions and filled me with dreams.
However, I never figured out how their examples could guide me in the daily chore of being good to people. In a way, making the right choice is easier when it comes in the form of a momentous, high-stakes decision, when it demands sacrifice. Being faithful in the small things, day after day, for everyone around you, unnoticed — that requires true integrity. Coming to adulthood, I gradually gave this daily challenge less thought and no effort, and I settled into being a thoroughly average nice guy. Then I met Don Will, and I found a role model.
Dr. Will was extraordinary at times when he could have been ordinary, when no one would have noticed. He had the honor, courage and reverence for life of my childhood tales of virtue. He boldly confronted oppression, took the side of the unjustly downtrodden and gained influence in high places. Of course, that draws admiration from all of us. However, Dr. Will's real impact on me, the reason I unabashedly claim him as my role model, came from his peculiar habit of consistently doing the right thing for everyone: friends, rivals and strangers.
Besides setting a beautiful abstract example of how to approach life and society, Dr. Will invested deeply in my own future. He had a clear vision for me the moment I met him. After a brief introduction, he jumped to the question on his mind: "Did you know you share your family name with one of the staunchest anti-apartheid activists in South Africa? Trevor Huddleston, an Anglican bishop, stood side by side with Mandela for years, demanding justice for all South Africans." The impression Don Will gave me of the Peace Studies program at Chapman was enough to convince me to become a part of it.
And it was not just empty salesmanship. Under Dr. Will's leadership and Dr. Angeliki Kanavou's guidance, Peace Studies provided me tremendous opportunities to aim high and give it my all. I traveled to Cameroon and made a documentary film alongside three Dodge College students; I spent six weeks in refugee camps in North Africa conducting interviews for my senior thesis; and I went to four conferences in three cities to present my work and explore the work of others. At each step, Dr. Will went to bat for me. When I was accidentally overcharged in tuition for the Cameroon trip, he got on the phone for hours on a Friday afternoon to ensure the mistake was corrected. He helped me navigate the process of getting Institutional Review Board approval for my interview schedule and senior research plan. He persuaded, encouraged and enabled me to shoot as high as possible while at Chapman.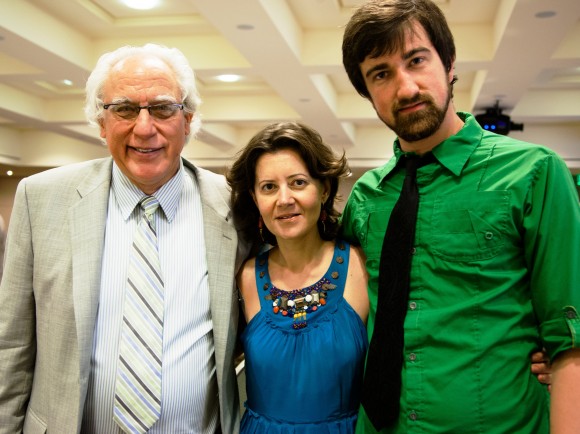 Dr. Will's impact on me is deep and permanent. Thanks in part to dozens of letters and phone calls from my Peace Studies professors, I gained admittance to several graduate schools, and I am in my second year of a doctoral program in political science and international relations at USC. I research conflict, its causes in public sentiment and its effects on identity and state-society relations. I am preparing this year to publish my first academic article. I model my commitment to conflict resolution after Dr. Will's bold lifelong fight for social justice.
Even stronger, though, was the model he gave me for personal and professional relations. He invested as much in all his students' futures as he did in mine, and he made the Peace Studies program a matchlessly special place. No wonder Peace Studies has continued to produce students who pursue further studies, gain prestigious scholarships around the world and land positions in international consulates and NGOs. To quote President Doti, "Peace Studies is the design in the center of the Chapman Turkish carpet." The program will always be indebted to Dr. Will for its outstanding reputation, magnetic draw on students and uncanny ability to inspire greatness in young people.
Dr. Will's passing leaves a void much larger than it seems any one person could. His lifelong investment in his students, colleagues and community and his bold, ceaseless commitment to social justice cannot soon be equaled. The task of filling Dr. Will's shoes in the Peace Studies program is sure to be daunting. Still, my heavy heart will always be lifted when I recall the unrivaled moral and professional example he set for me, and the echoing contribution he made to my life and direction.
Rest in peace, Dr. Will. We miss you dearly.