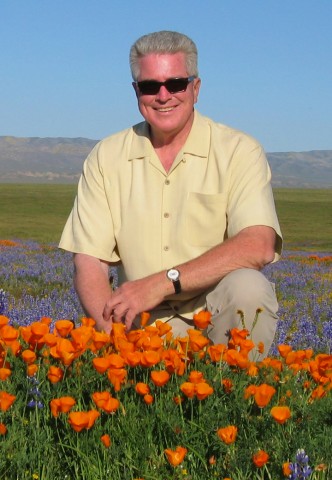 The joy that TV legend Huell Howser shared with generations of Californians infuses a new permanent exhibit to be housed in Chapman University's Leatherby Libraries. "That's Amazing! Thirty Years of Huell Howser and
California's Gold
" opens to the public Saturday, March 29, with an open house that will include live appearances by many of the stars of Howser's public television program, plus screenings of a new documentary on the making of
California's Gold
by Chapman University film professor Jeff Swimmer. The exhibit is sponsored by the
Automobile Club of Southern California
, and after March 29 it will be open daily during regular library hours.
Huell Howser's enduring popularity was evident in a recent announcement by NBCLA.com. It reported that although Howser died in January 2013, visitors did more site searches for his name last year than for any other person.
Howser donated his life's work — including master tapes of all his television shows, his professional papers, artifacts, photos, books and his art collection — to Chapman shortly before his death in 2013. The exhibit will feature many of the donated items, highlighted by a re-creation of Howser's production office, where he personally edited all episodes of his shows.
Also on display will be artifacts from Howser's professional life — photos, souvenirs given to him by fans, cameras used to shoot his shows and a wall of famous Huell quotes. A separate viewing room will allow visitors to watch any of more than 1,000 episodes of his shows. Howser donated to Chapman his entire catalog, which has been digitized and made available online for free.
Below: Huell Howser discusses California's Gold Scholarship he established at Chapman University during a rooftop event at his beloved El Royale in Los Angeles. He talks about the importance of a legacy that will live on "after everyone who has ever seen 'California's Gold' is gone…" Mr. Howser explains that his idea of "California's Gold" is living the dream, and he saw that in Chapman students. Getting a California's Gold scholarship means that you are following and achieving your dreams. Visit chapman.edu/huell-howser for more information on the scholarship, archive and exhibit.