Librería Martínez de Chapman University
, the famed Santa Ana bookstore founded by Orange County cultural and literacy activist Ruebén Martínez and now partnered with Chapman University's College of Educational Studies, will present a series of author talks and book signings in the store in June.

All events are free and open to the public, and the authors' books will be available for purchase at the store.

Seating is limited and reservations by phone or online are required. Reserve seats by calling 714-973-7900 or emailing
libreriamartinez@chapman.edu
. Librería Martínez de Chapman University is at
216 N. Broadway in Santa Ana
.

SATURDAY, JUNE 1 at 6 p.m. 
– Sylvia Mendoza (Author) and Aydee Martínez (Illustrator):

The Book of Latina Women


Sylvia Mendoza is an award-winning journalist who believes in the power of the written word and that every person has a story to tell.  Writing "people" stories is her passion, and so compiling and writing
The Book of Latina Women
became the ultimate project of the heart.  Her mission now is to empower and be empowered by sharing women's inspirational stories. 
The Book of Latina Women
was selected for the 2007 California Collection for High Schools by the California Readers Association.  Aydee Martínez was born in Teocaltiche, Jalisco, Mexico and immigrated to the U.S. when she was four years old.  She was instantly drawn to the coloring books, crayons and sketch pads her mother gave her to ease the transition of relocation.  This sparked her passion for the visual arts and a yearning to express herself via color and imagination.  Her work has been exhibited throughout California and Mexico, and in Chicago, New York and San Antonio.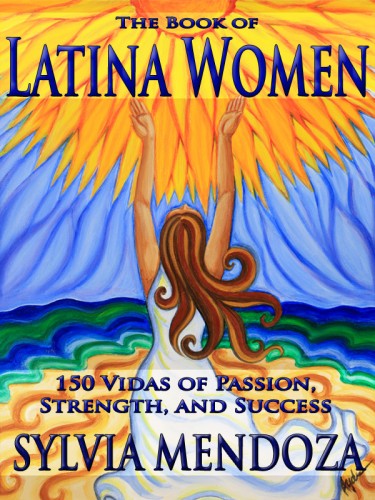 FRIDAY, JUNE 7 at 6 p.m.
– Juan Farías Álvarez (Author and Illustrator):

The Nocturnal View


Juan Farías Álvarez
was born in 1972 in the city of Cotija de la Paz, Michoacán, Mexico.  Raised in a loving environment, he traveled extensively with his family throughout Mexico and to the U.S.   He still retains happy memories of when he would travel at night with his family; in vain he would try to cup the cold and slippery wind in the palm of his hand.  Juan was always fascinated by nocturnal life. 
The Nocturnal View
was born at midnight as he danced under the stars.  The book came about because of Juan's need to share with his readers the beauty of a moonlit view through trees in the forest or on the hills, or to show, through his writings, a universe of majesty, permeated by the humid scent of the night.

SATURDAY, JUNE 8 at 6 p.m.
–
Maricela Avelar Scott
(Author):

Mexican Bread: A Family Biography With Old Mexican World Recipes


Mexican Bread: A Family Biography With Old Mexican World Recipes
is an autobiography describing Scott's family history, their achievements, happiness, sadness and humor.  It also includes her personal connections with the cooking of her mother and grandmother, including their original recipes used daily to cook for their large Mexican family.  She was inspired to write this book to share her personal story – and her family's love of Mexican bread.  Scott grew up in East Los Angeles, and is the author of a previous book,
How to Be a Fabulous Aunt
. She is now self-employed as a hair stylist in Downey, Calif.