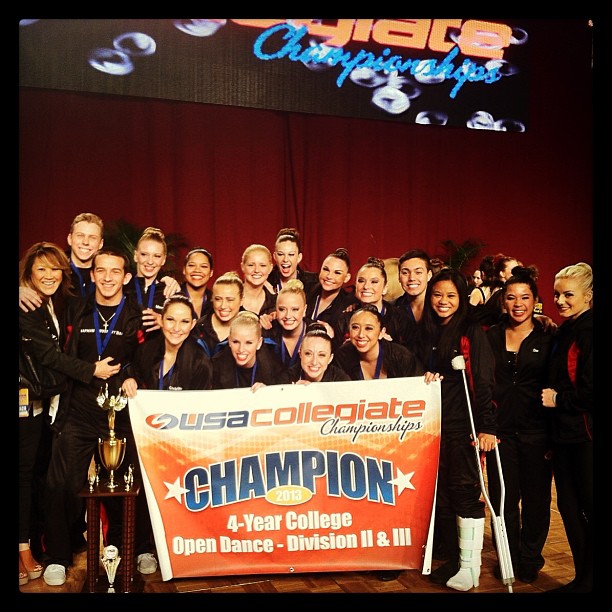 For the fifth consecutive year Chapman University's Dance Team has brought home the top award from the annual USA National Collegiate Championships held at the Anaheim Convention Center.
The Panthers outperformed all other teams competing in the 4-Year College, Open Dance – Division II and III schools.
The student club team was led by Alicia Okouchi-Guy, assistant professor, Department of Dance, who said the award was the result of diligent practice and dedication by each dancer.
"I am so very proud of them. It was truly a team effort," Guy said.
To see the team's routine, visit the USA Collegiate Championships website.