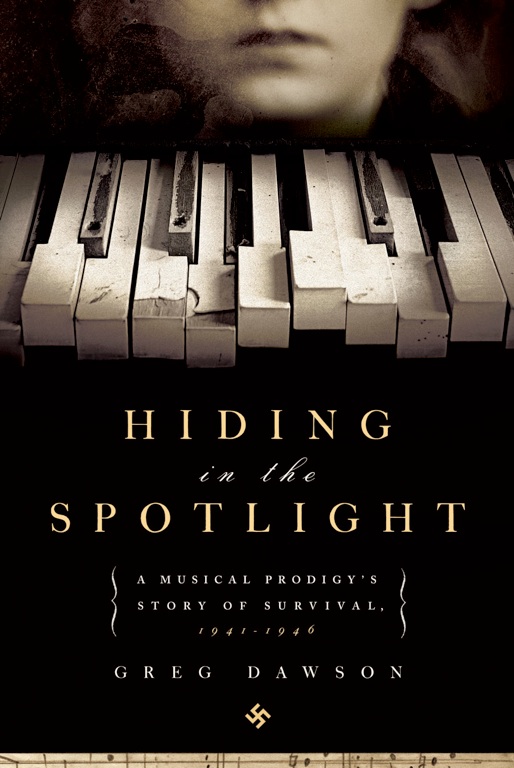 Journalist
Greg Dawson
, author of the book
Just Live!: My Mother's Story
, will be the featured speaker at An Evening of Holocaust Remembrance Tuesday, April 9, at 7 p.m. in Memorial Hall.

Dawson's book recounts how Zhanna Arshanskyaya Dawson used her brilliant piano skills to survive the horrors of World War II and the Nazi occupation of her native Ukraine.  Mrs. Dawson will also make a special appearance at the event, hosted by
Chapman University's Rodgers Center for Holocaust Education
.

Mrs. Dawson was a young Jewish girl and gifted piano prodigy giving concerts by the age of six. When disaster struck her hometown and her family was condemned to exile and execution, Zhanna managed to escape the famed Nazi death march to Dorbitsky Yar and used her musical gift to help her survive. Performing and giving concerts for the occupying German troops as they moved throughout Europe, Zhanna kept her true identity a secret until a young American soldier with ties to Julliard adopted her.

The evening will include the traditional lighting of six candles in memory of the six million
Holocaust victims
.

In addition, there will be a musical tribute by Cantor Chayim Frenkel from Kehillat Israel Reconstructionist Congregation of Pacific Palisades, words of reflection by Rabbi Elie Spitz from Temple B'nai Israel in Tustin, the Rev. Dr. Gail Stearns, dean of the Fish Interfaith Chapel at Chapman, and a prayer of remembrance by Cantor Leopold Szneer, emeritus cantor at Mogen David Synagogue in Los Angeles.

Admission is free and open to the public.