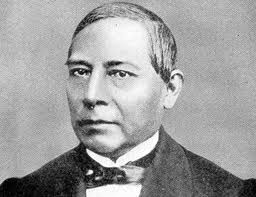 Chapman University will add to its famous collection of bronze busts celebrating historical luminaries on Thursday, March 21, at 4 p.m., in Waltmar Theatre, when it unveils a bust of Benito Juárez, one of Mexico's most revered presidents.

The bust commemorates the Kennedy Chair in Economics and Law held by Bart Wilson, Ph.D.,  in the
Economic Science Institute
. Professor Wilson also holds a dual appointment in the Chapman School of Law.

Guest speakers and dignitaries at the event will include the Hon. Gaddi Vasquez, former U.S. ambassador to the United Nations Food and Agricultural Organizations, Ruebén Martinez, a presidential fellow appointed to Chapman's
College of Educational Studies
, and Alejandra Garcia Williams, consul of Mexico in Orange County.

Chapman's collection of more than 20 bronze busts includes such historical figures as Wolfgang Amadeus Mozart, George Washington, Abraham Lincoln, Adam Smith, economist Milton Friedman, singer Ella Fitzgerald, Martin Luther King Jr., James Madison, British Prime Minister Margaret Thatcher, opera composer Giacomo Puccini, Holocaust survivor and author Elie Wiesel and film director Cecil B. DeMille. The busts are installed indoors and outside throughout the campus.

Since 1994, Chapman has maintained a tradition of honoring endowed chair gifts with this unique method of donor recognition.  When an individual, family or organization funds an endowed chair (a permanently endowed faculty position), they select a renowned figure representing the field of study supported by their gift.  Another private donor – usually a friend of the chair donor – pays for the creation and casting of the bust. This newest bust is made possible by a generous gift from Southern California Edison.