Alice Sebold, author of the award-winning
The Lovely Bones
, will be among the headliners at Chapman University's inaugural Big Orange Book Festival on campus Friday and Saturday, Sept. 21 and 22.  The large-scale event will feature free talks and panels by acclaimed authors and literary figures from Orange County, Southern California and around the world.

In addition to Sebold, other headliners include
Sapphire

(
Push
, the novel that inspired the film
Precious
),
actress Mary Badham
(who at age 10 starred alongside Gregory Peck in the classic movie
To Kill a Mockingbird
) and Lizz Winstead, co-creator and head writer of
The Daily Show
and author of the memoir
Lizz Free or Die
.




The festival will also feature vendor booths throughout the campus showcasing new and classic books and book-related merchandise.

All of the events will be free and open to the public, and seating will be available on a first-come basis. Parking on the campus will be free during the festival.  For more information and updates, go to
www.bigorangebookfestival.com
, or check out the festival's Facebook page:
http://www.facebook.com/BigOrangeBookFestival.
Exhibitor opportunities are also available.

President Jim Doti, Ph.D., said, "Chapman University is delighted to present this new book festival to Orange County, showcasing some of the best writing in the nation and the world – including authors who are creating great works right here in Orange County. Storytelling is at the heart of almost everything that happens at a university.  This is clearly the case in such fields as filmmaking, creative writing and journalism, but also in science, medicine, business and law, where communicating — telling the story — is imperative. We feel that this book festival is a natural fit for Chapman, and if this inaugural version is a success, we hope to continue it for many years to come."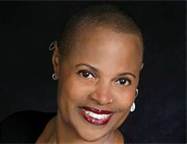 Sebold, Sapphire and Winstead will present one-hour talks with audience Q&As, followed by book-signings.  Badham will appear at a free screening of
To Kill a Mockingbird
in Memorial Hall, to speak of her experiences filming the movie and to answer audience questions.

The festival will feature author talks and panels in six main focus areas: "California Voices" will spotlight authors from Southern California or who write about California; "Outside the Box" will focus on authors writing in the science fiction, steampunk and fantasy genres; "Based on the Book" highlights books turned into movies or TV series, as well as books about screenwriting, movies and TV; "Mystery, Mayhem and Romance" will feature authors in the mystery, action and romance genres; and "Chapter and Verses" focuses on poetry and creative nonfiction;  "Ten at the Top," the sixth focus area, will showcase selected Chapman students' works, including fiction, poetry and screenplays, in 10-minute segments at the top of each hour.