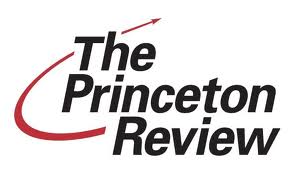 Chapman University's law and business schools are among the nation's best, according to rankings just released by the Princeton Review.
The New York-based education company featured Chapman's School of Law in its 2012 "167 Best Law Schools," where the law school also ranks third in the "quality of life" category. Chapman's Argyros School of Business and Economics is also featured in the 2012 Princeton Review's "The Best 294 Business Schools."
In the law school rankings, the Princeton Review surveyed more than 18,000 students at the 167 schools, in addition to compiling data from the schools to complete the list. Chapman's School of Law has been featured in the annual Princeton Review in a "top 10" category for the past three years.
"Chapman Law students help each other learn, represent clients in our clinics, and work together toward a common goal," said Tom Campbell, dean of Chapman University's School of Law. "It's the collaborative and supportive environment that earns our law school the rank of number three in the nation for quality of life."
In addition to comments from the students surveyed, ranging from "the facilities are state-of-the-art, modern, and grand yet cozy," the School of Law boasts two law journals and a unique certificate program in entertainment law.
Chapman University School of Law opened in 1995 as California's only law school on a university campus in Orange County. The School of Law has quickly earned a reputation as an emerging center for legal education. ABA accredited, the Chapman School of Law earned a Top Schools position in the
U.S. News and World Report
.
In the business school rankings the Princeton Review surveyed 19,000 students attending the 294 business schools, asking them to rate multiple attributes of their schools. Featured in Chapman's Argyros School of Business and Economics write-up are the uniqueness of the its programs in entrepreneurship, a dual MBA/MFA in Film and Television Producing, a good study-abroad program and its popular FLEX-MBA program, which allows working students to attend full or part-time in the evening.
"It is an honor to be recognized by The Princeton Review once again," said Jon Kaplan, assistant dean, MBA Programs, Chapman University's Argyros School of Business and Economics.  "We feel this validates the high quality of the educational experience we offer to our MBA students."
The Princeton Review's 80-question survey of students from the various schools included 107 from each law school and 65 students from each business school. More information can be found at
www.PrincetonReview.com
.