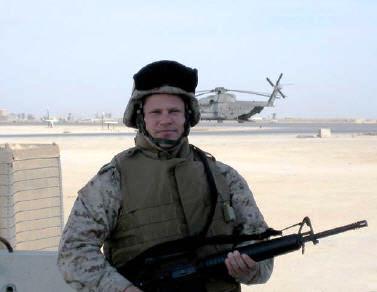 Joseph Low, the high-profile trial attorney whose clients have ranged from a U.S. Marine charged in the "Pendleton 8" murder trial to the physician of the late Michael Jackson, will give a talk at 4:30 p.m., Thursday, Oct. 20, hosted by the Military Law Institute & AMVETS Legal Clinic at Chapman University. The talk, "Psychodrama in the Courtroom to Win the Un-Winnable Cases," will be presented in Kennedy Hall, 237B.
Low will discuss psychodrama, a cutting edge trial technique that combines psychology and dramatic re-enactment to discover. Using this technique, Low achieved an acquittal of his client in the highly publicized "Pendleton 8" trial. His client, a combat Marine with severe post traumatic stress disorder, was accused of murdering a civilian in Fallujah, Iraq.
Low is a well-known trial lawyer who specializes in high-profile criminal cases. He is also a graduate of and trial instructor at Gerry Spence Trial Lawyer's College. Low travels nationwide, and abroad, to teach the latest litigation techniques and strategies. Don't miss this incredible opportunity to learn from a trial master. Appetizers and drinks will be served. The event will qualify for MCLE credit. Please RSVP to Kiana Boyce, office coordinator, at
kboyce@chapman.edu
 or x2692.