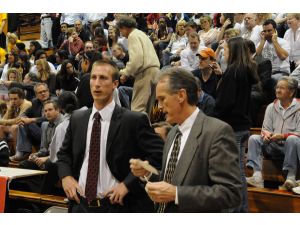 Chapman University head golf coach and assistant men's basketball coach Zach Wheatley talks about school, sports and life in an Orange County Register profile of the newly-minted Chapman MBA.
Wheatley told the Register that he loves coaching and offers his players the same advice his high school coach gave him: "Don't be afraid to be great. Recognize what you need to work on."
Read the entire story in the
Orange County Register
sports section.