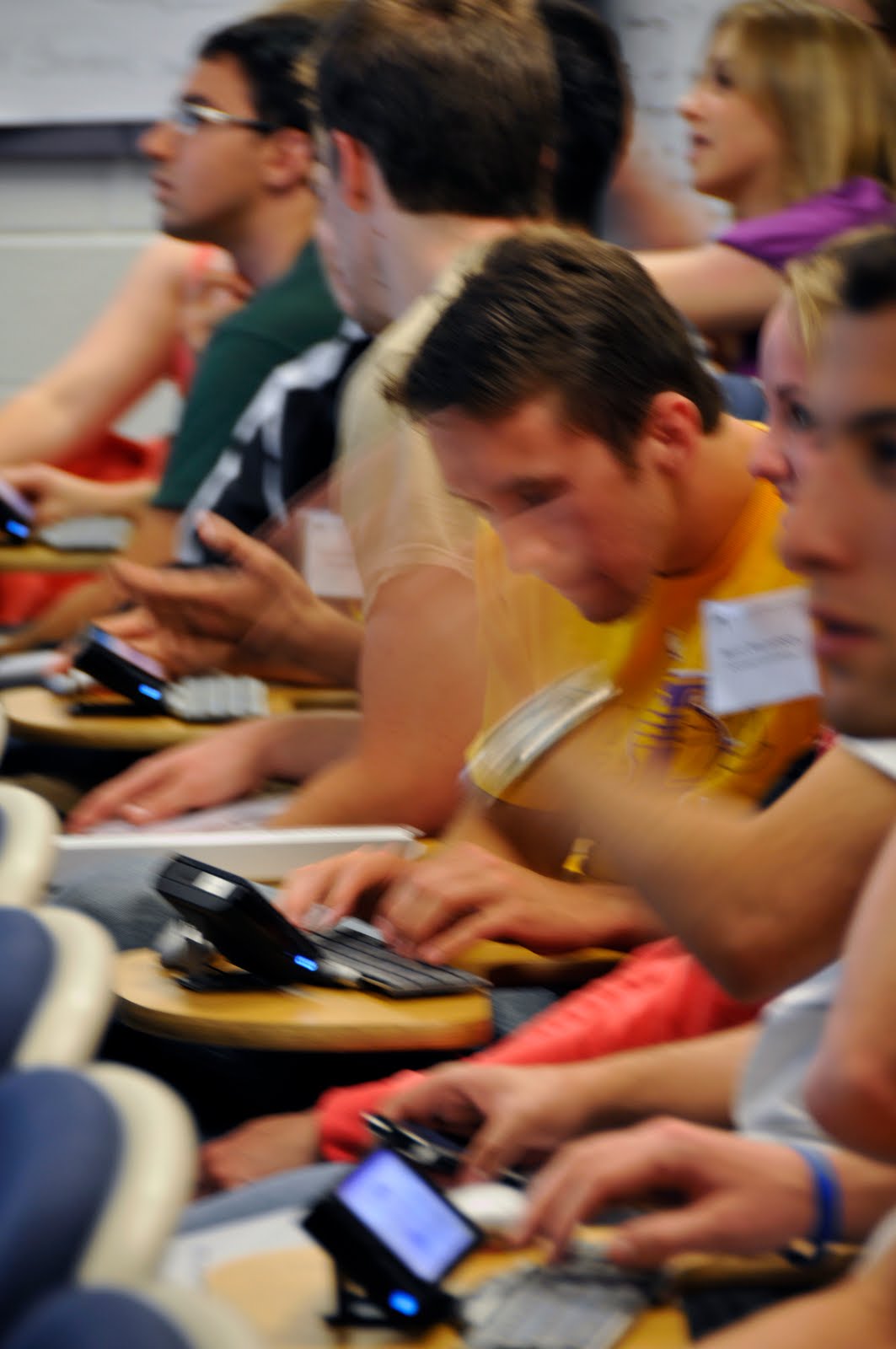 Bart Wilson, Ph.D., professor,
Economic Science Institute
, and Jeffrey Kirchner, the institute's senior software engineer, recently returned from what might be called an experimental road show.
The team conducted workshops and demonstrations in Prague and at James Madison University in Virginia, where they used
Chapman's OQO Mobile Laboratory
and sparked lively responses to their economic science experiments.
In early June the team ran a five-day workshop at James Madison that included a series of computerized economic experiments exploring theories proposed by philosopher
David Hume
and others that property is a human creation.
Students were outfitted with hand-held computers and challenged to function in a virtual world where behaviors about ownership, property, theft and exchange were tested. With minimal information, students discovered – or sometimes not – that the stuff in their virtual houses generated income and could be traded or … stolen. Whether or how they brought order to the chaos is the question Wilson seeks to answer with the experiments. Dialogue from a live chat room was projected onto a screen, where students bantered, cajoled and chastised each other into playing fair.
"The people in the pictures are laughing because they are amazed at the precariousness of a respect for property. People are boldly taking items from each other," Wilson explains. (See an entire gallery of photos shot at the event by Kirchner
here
.)
The research version of that experiment conducted at a previous Institute for Humane Studies seminar was explained this month in a paper titled "Exchange, theft, and the social formation of property" and published in the
Journal of Economic Behavior & Organization,
by Erik O. Kimbrough, Vernon L. Smith, and Bart J. Wilson.