Chapman University students and recent graduates in Wilkinson College of Arts, Humanities, and Social Sciences are conducting research that will be used to help alleviate the rising numbers of threats against public officials in the U.S.
Funded by a grant from the National Counterterrorism Innovation, Technology, and Education Center (NCITE) at the University of Nebraska Omaha, the newest Center of Excellence for the Department of Homeland Security, the team is creating a database of federal indictments that involve threats to public officials across the country from 2013 to 2022.
"We're looking through court documents of different federal cases where a death threat has been sent to a public official, including elected officials, healthcare officials, education officials and law enforcement," says Natalie Standridge '22, one of the researchers on the team.
Now, they are in the process of analyzing the court documents associated with each case and coding for dozens of variables related to the incident including details about the offender(s), the victim(s) and the nature and possible motivation of the threat.
"This kind of research can be used in a lot of different ways to help educate the general public, but also educate court officials and law enforcement," says Pete Simi, professor of sociology, who is overseeing the project.
Though the analysis is still underway, some of their results have already been compiled into an infographic that has been shared with law enforcement agencies around the country, and in briefings for the U.S. Capitol Police Intelligence Director, members of the National Security Council at the White House, Federal Bureau of Investigation, Domestic Terrorism Chief at the Department of Homeland Security, Bay Area Security Initiative, the Orange County Intelligence Assessment Center, and the Committee for Safe and Secure Elections, a non-governmental association made up of current and former public officials from across the country.
Decoding Human Behavior Through Data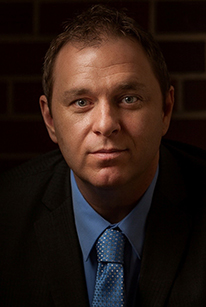 "Ever since I was a kid, I was really interested in work like the CIA and FBI does," says Joy Joukhadar '23, one of the research assistants working on the study. "Not necessarily because it was cool spy stuff, but because I thought it was cool that it was these people who were tracking stuff … and doing work that [will be] used for protection in the future."
Joukhadar graduated this spring with bachelor's degrees in sociology, political science and English – just one example of the cross-disciplinary interests of the team, which also includes business, psychology, peace studies and dance majors.
"When I was doing undergrad, a lot of my research was focused on conspiracy theories and why people believe in conspiracy theories," says Standridge, a psychology major with a minor in law, justice, and social control. "One of the things that we're looking at is ideological motivation for why people send these death threats and sometimes conspiracy theories will … play a role."
Though each researcher works independently reading cases and coding via a spreadsheet, the team meets once a week to review what they have read and discuss the challenges of trying to reduce complex human behaviors to a set of predetermined categories.
"So many little changes in how we code data reflects potentially different outcomes," says sociology major Marisa Quezada '22, speaking about how others on the team have helped to widen her critical understanding of the data.
"For example, we were discussing whether or not to include all threats that were made or just threats that were charged in the indictments. And at first I was thinking we should only be looking at threats that are charged, because that's what the government deemed a real threat. [But] one of my peers, one of the other research assistants, said, 'well, if we only look at what is charged then we would repeat potential issues in our justice system.' It is these seemingly small decisions that can drastically change important factors like demographics or frequencies in a data set."
"It's one of the best teams I've worked with," says Simi. "Their contributions have been enormous and we couldn't have done the project without them. We had a tremendous number of documents to go through and code in terms of the court documents … we're talking about thousands and thousands of pages that had to be culled through. They took on a lot of responsibility and dealt with a lot of tough issues."
Long-Lasting Impact of Threats
While the final report has yet to be compiled, team members have started to notice trends in the data – and the stories behind the data. Chief among these is how often offenders are unaware that their practice of "free speech" actually classifies as a prosecutable threat.
As Hailey Bunsold '25 said, "There's been a significant number of people who have made tweets, or they post threats in a Facebook comment, and when the police come knocking at their door saying, hey, you violated this law, their defense is, 'Oh well, I was just blowing off steam. I didn't actually mean it. I'm not going to do that.'"
"However, there are still consequences that that person has to face. It's this odd sort of belief that anything that you do or say online can't be traced back to you, or even if it is, you won't face consequences for it," she said.
While the findings generally support preconceptions that much of the increase in threats is connected to the rise in white supremacist and anti-government ideologies, the researchers have found that the data is not always so cut and dried.
"There are threats that are on both sides of the political spectrum," says Maneesa Ghotbi '23, a business administration major, who has seen how the media can skew perceptions one way or the other. "But there are people who make threats from all walks of life. So I think that has been an interesting finding for me personally, just because I don't think that kind of diversity and viewpoint is really shown a lot."
With new cases recently added for review, the study is expected to continue through the 2023-24 academic year.
"What we hope to accomplish is to play a small role in a larger effort that needs to take place in terms of raising awareness about the increasing role that threats play in the lives of public officials and the detrimental impact this can have," says Simi.
"Sometimes threats get minimized, either intentionally or unintentionally. Unless they're executed, there's a perception…maybe it's not that big of a deal. That's not the way we should be looking at this."
"These threats have the potential to coerce and intimidate, especially when they're occurring in high levels, in the kind of mass volume that we're seeing. They have a very corrosive impact on our democratic system and that just needs to be addressed," he says.