Even though he has enjoyed critical success, filmmaker Parker Finn (MFA '11) does his best to avoid the thrall of reviews. "It's like wading into quicksand," he says.
But in recent months, there is a vortex into which he has plunged with delight: tracking the box office returns for his debut feature. Just try to wipe the grin off his face as "Smile" has blown past $200 million in gross receipts worldwide since its theatrical release Sept. 30.
Not bad for a movie with a $17 million budget.
"It's been surreal information to engage with," he admits.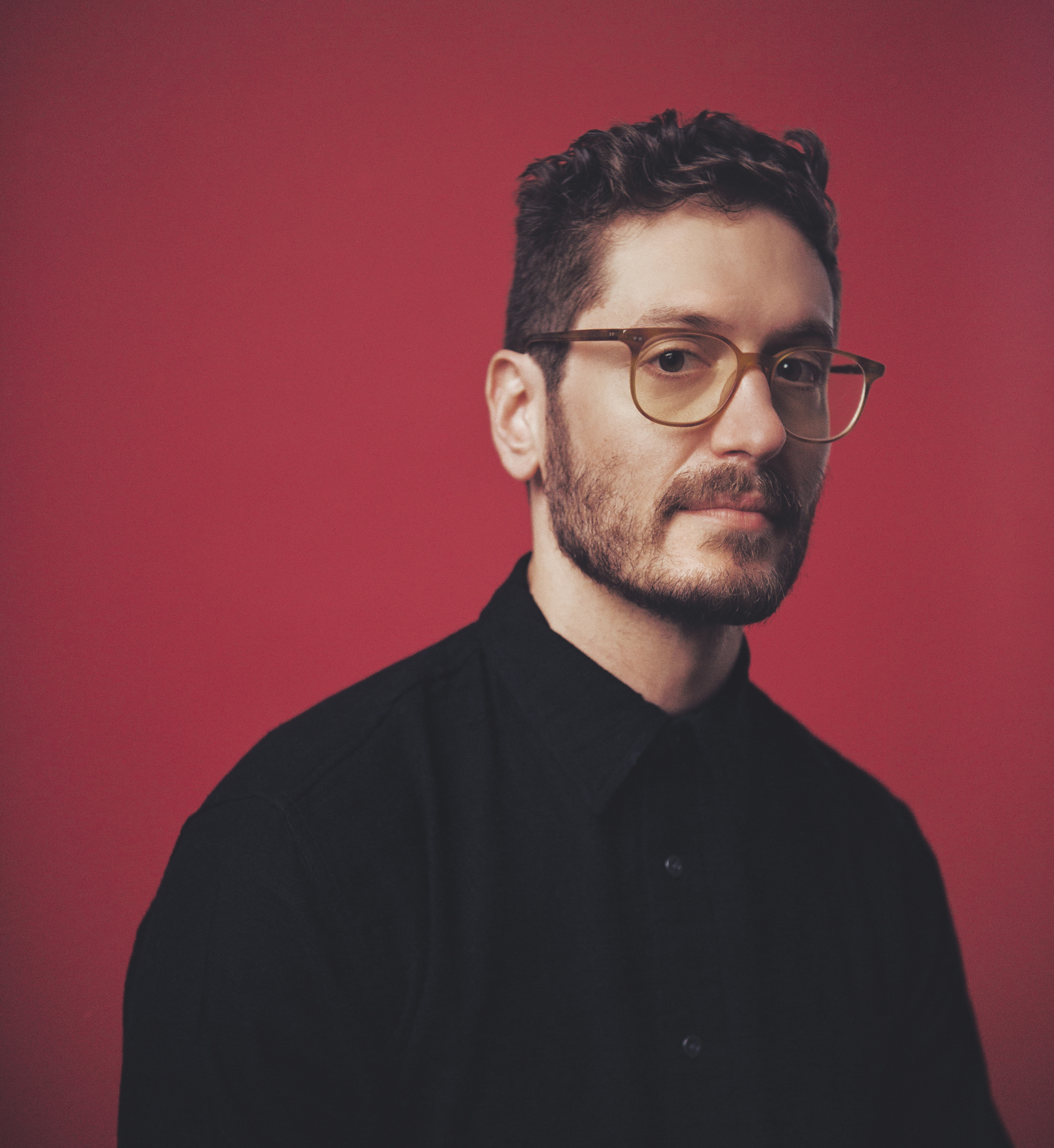 Never would he have allowed himself to conjure such blockbuster thoughts when he first fell in love with horror movies as a youngster growing up in Akron, Ohio. Nor when a filmmaking career began to blossom as he pursued his MFA in screenwriting at Chapman University.
"My interior cynicism and neuroses would never let me anticipate this," says a smiling Finn, who honed his craft in Chapman's Dodge College of Film and Media Arts. "Everybody who wants to make movies dreams of making something that's seen widely and embraced, but I wasn't scheming toward this by any means."
It has always been more about "grinding away," Finn says – about building camaraderie with an artful filmmaking community and finding the everyday rewards inherent in the creative process.
"I love genre films, and I also love telling stories about the human condition that are really character-driven," he says. "Finding that intersection has always been really important to me. To now have so many people watch this film and engage with it has taken things to a whole other level."
From Streaming to Theatres – Let the Whirlwind Ride Begin
As writer-director, Finn centers "Smile" on the experience of therapist Rose Cotter (played by Sosie Bacon), who witnesses the death of a patient, triggering a series of frightening experiences. The film is based on Finn's 2020 short "Laura Hasn't Slept," which opened a lot of eyes to his talents and launched him on a whirlwind ride that's still going.
The short springboarded Finn into pitching the feature, which he sold to Paramount and started writing in summer 2020, with the studio greenlighting "Smile" in May 2021. Finn went to New Jersey to prep for location shooting in August 2021 thinking the film would ultimately go straight to streaming.

But when Paramount started testing "Smile" with focus audiences in March 2022, plans quickly changed.
"The enthusiasm during those test screenings shone a light on the film, and the rest of the studio became hyperfocused," Finn recalls. "There was a machinery that started up that I was not privy to because I was still finishing up the movie."
Eventually, Finn received the news that "Smile" was being flipped to a theatrical release. It was a moment to celebrate – and to take a deep breath.
"I was very excited for everyone to see the film, but when you make a film for streaming, you're kind of off the hook for its performance," Finn says. "With the switch to theatrical, now if it doesn't connect with audiences, it could be a bit of an albatross around my neck.
What's the opposite of an albatross? Because Finn's neck is just fine. The reviews were positive – the New York Times called "Smile" "precision-tooled" and "intensely creepy" – and the film opened at No. 1 in the U.S. Now "Smile" is killing it in 62 overseas markets as well as on Paramount+.
Praise for a 'Masterfully Made High-Concept Horror Film'
"The spectacular worldwide performance of 'Smile' demonstrates what is truly possible when you deliver a brilliantly sticky marketing campaign on top of a masterfully made high-concept horror film," says Paramount Pictures CEO Brian Robbins.
Finn is reluctant to dive too deeply into why "Smile" has grabbed and held audiences.
"I was making a love letter to the cursed-chain stories and films I've been enamored with, but I wanted to drop this different kind of character into one of those films – someone who has a lot of personal baggage and melodrama in her life," he says. "So I hesitate to try to game theory why that worked or didn't work for people, because it was just me following my instincts and interests."
During his MFA studies, Chapman helped shape Finn's artistic sensibilities as the Dodge College filmmaking community also bolstered his confidence and skills, he says.
"It definitely created a foundation for me," he adds. "What I really liked was being surrounded by people who want to talk about movies all the time and who have really engaging and thoughtful opinions on things. That was amazing and so inspiring. I was inspired by everyone around me – students and professors. I loved eating, breathing and sleeping film for my two years in the master's program."
These days, Finn is surrounded by opportunities.
"My day-to-day life hasn't changed, but meetings are certainly more interesting than they used to be," he says. "There's a lot of goodwill from everybody now, which is really fun. It seems that there's a lot of excitement around whatever I want to do next."
Does the word "sequel" get mentioned in those meetings?
"There are definitely certain corners of the world of 'Smile' that I purposely left unexplored and I think could be really exciting to continue forward with," Finn says. "But I also want to make sure that if there were to be more 'Smile,' that it felt very unexpected and exciting and had all kinds of new tricks up its sleeves."
For his next trick, Finn will try to build on his debut success. But for now, the promise of new opportunities mingles with the balmy glow of many happy returns.
Just try to keep him from smiling.