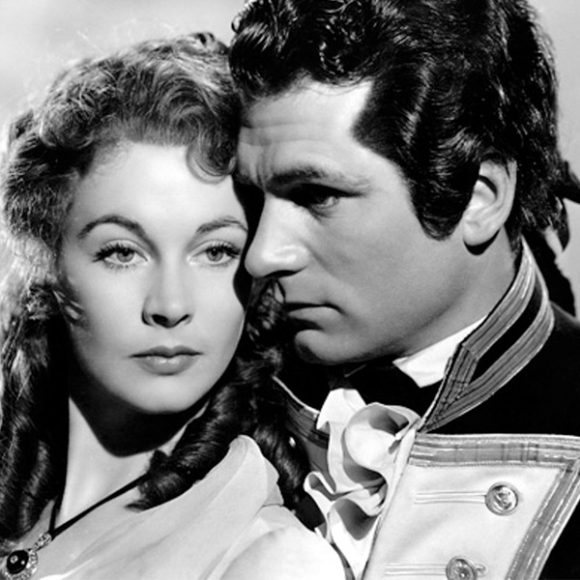 Six decades before Ben and Jennifer became "Bennifer," even before Burton and Taylor became '60s fodder for the tabloids, there was the beguiling but tortured romance of Laurence Olivier and Vivien Leigh.
Stephen Galloway was spellbound.
"Growing up, I was connected to the West End theatre community in London, and to all these people I knew, Olivier was God," says Galloway, dean of Chapman University's Dodge College of Film and Media Arts. "As a 13-year-old, hearing this name, seeing him on the screen, he seemed like this magical figure that towered above all of us."
Fast forward to 2017, when Galloway was executive editor of the Hollywood Reporter and he learned that the Victoria and Albert Museum had acquired the Vivien Leigh archive. He flew to London to research an article pegged to the 50th anniversary of Leigh's death.
"I found this incredibly rich resource, with 200 of Olivier's love letters to Vivien, and correspondence with everyone from Elia Kazan to Winston Churchill," Galloway recalls. "It became clear that this was much more than an article."
So Galloway dived into more than four years of research that took him, among other places, to India, where Leigh was born, and deep into the David O. Selznick Collection of memos and other Hollywood studio records archived at the University of Texas.
The result is "Truly, Madly: Vivien Leigh, Laurence Olivier and the Romance of the Century," (Grand Central Publishing), released this spring, when it landed on The New York Times Best Sellers list. Publishers Weekly calls Galloway's biography "richly detailed" and "riveting," while The Washington Post says that the author "lifts himself clear of previous chronicles."
Galloway says the journey of research and writing consumed his waking thoughts.
"It really is like a marriage – you're living with people in your head all the time, so you'd better find them interesting," says Galloway, who previously authored "Leading Lady: Sherry Lansing and the Making of a Hollywood Groundbreaker," about the first woman to lead a major studio.
Galloway found many reasons to empathize with Olivier and Leigh.
"She's the most beautiful woman in the world, extremely talented, unusually intellectual, and she suddenly finds her whole life upended by bipolar disorder," the author says. "What that means, pre-lithium – pre-any kind of treatment besides sedation and then electroconvulsive therapy – is heartbreaking."
Leigh ascended on the wings of iconic roles like Scarlett O'Hara in "Gone With the Wind" and Blanche DuBois in "Streetcar Named Desire." But she also plunged into deep bouts of depression.
"Paralyzed for weeks or even months on end, she dragged herself into work, as the studio system required," Galloway says. "You have to admire the courage and the strength to execute her art."
Olivier had his faults but also showed a capacity to endure Leigh's manic phases, which included hallucinations and screaming fits, perhaps most famously when she peppered him with obscenities during one of their stage productions.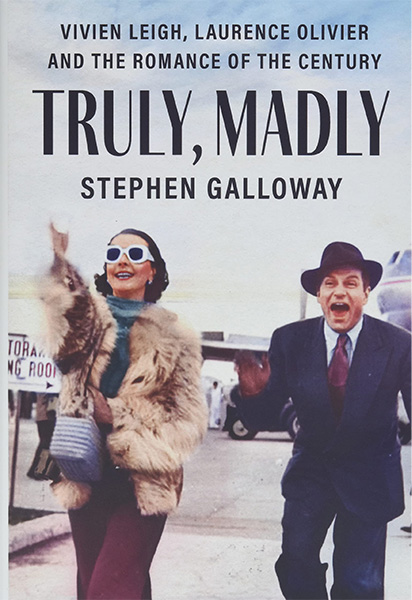 "In the end, he left her, but he put up with that for 20 years, which in itself is an extraordinary act of generosity," Galloway says. "He was maligned by fans of hers because he did leave her, but she never blamed him. I think it just became unbearable, and at some point he knew he was damaging his art, because he was truly an artist."
Beyond the details of the volatile romance, Galloway includes in his work the insights of modern-day medical experts, who shed light on how Leigh's disorder derailed her life and crippled the couple's relationship.
Ultimately, the story that emerges "pulls us into the maelstrom and shows us the truth," says former NPR and Los Angeles Times film critic Kenneth Turan.
Galloway isn't sure how much Chapman film students know about the lives and work of "Old Hollywood" legends like Leigh and Olivier, but the dean is eager to share some lessons, including that "what we see on screen is not what we see in life."
"We all think these successful people live fabulously happy existences, and that isn't necessarily the case," Galloway says. "If the work doesn't engage you, the rest is just an illusion."