The first time Alex Odesmith '13 sat down to edit "Two Distant Strangers," he struggled to "live in the space" of the challenging film. He walked away from the computer, stepped outside and said to himself, "I think I did a good job, because I feel awful."
A few months later, Odesmith entered a far different space as he shared in a joyous celebration when the film won the Oscar for Best Live Action Short Film at the 93rd Academy Awards. For Odesmith and fellow Chapman University film alumni David Markun '13 and Colin Lupe '13, who also worked on the project, the triumph culminated a journey full of vivid emotions and rich rewards.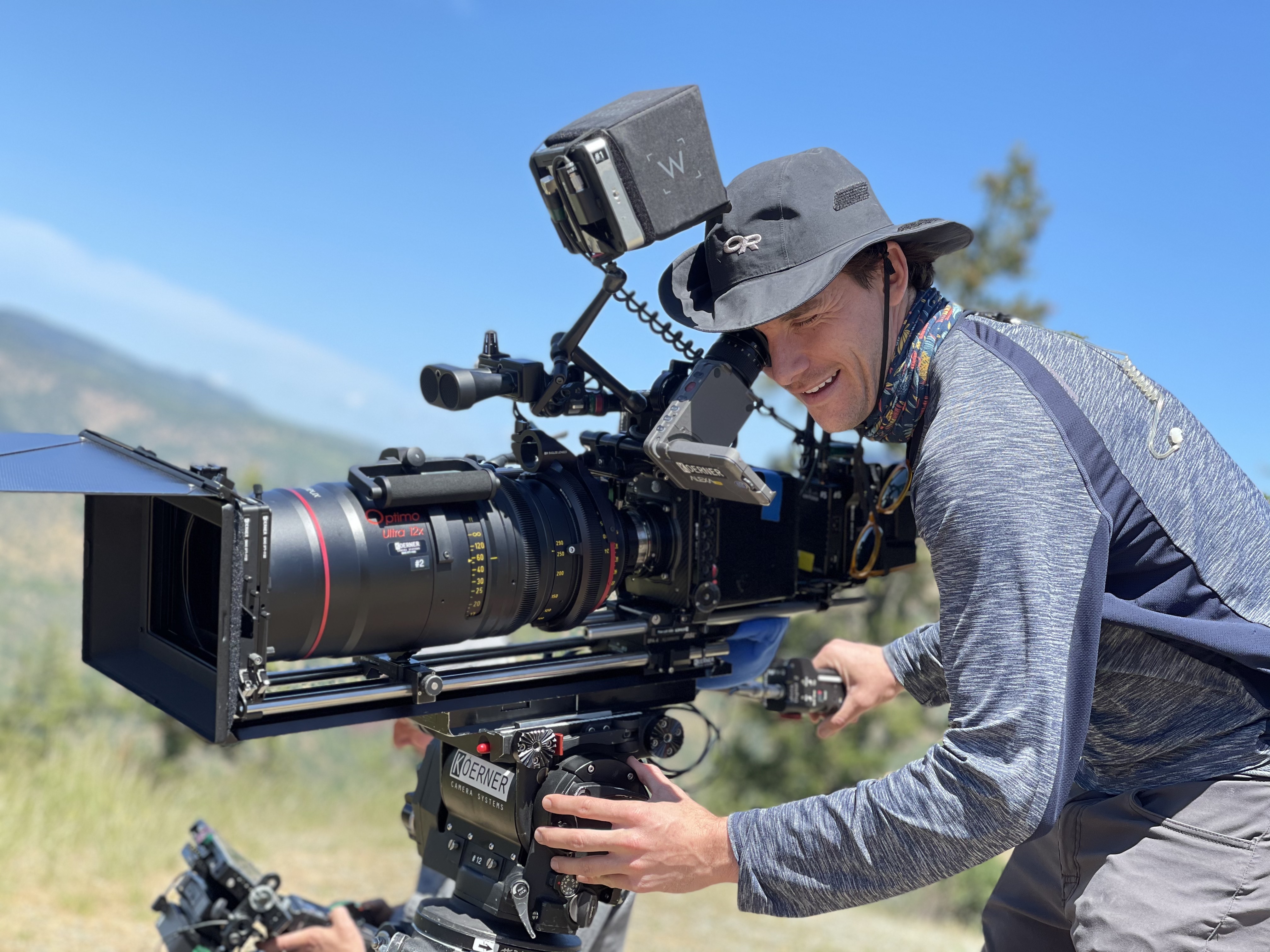 A Powerful Statement on Police Reform
"Two Distant Strangers" tells the story of Carter James, a Black artist/illustrator who ends up being trapped in a "Groundhog Day"-style time loop during which he's repeatedly confronted by a white NYPD officer. Each encounter ends with the officer killing James.
Odesmith's editing plays an integral role in the film's compelling storytelling, which is grounded in a screenplay by Travon Free, who also co-directed the film with Martin Desmond Roe. Free's script was inspired by the murder of George Floyd.
Odesmith said that typically when he edits a film, he focuses narrowly on his craft. But this time he couldn't help but be affected by the content.
'Making Something Important'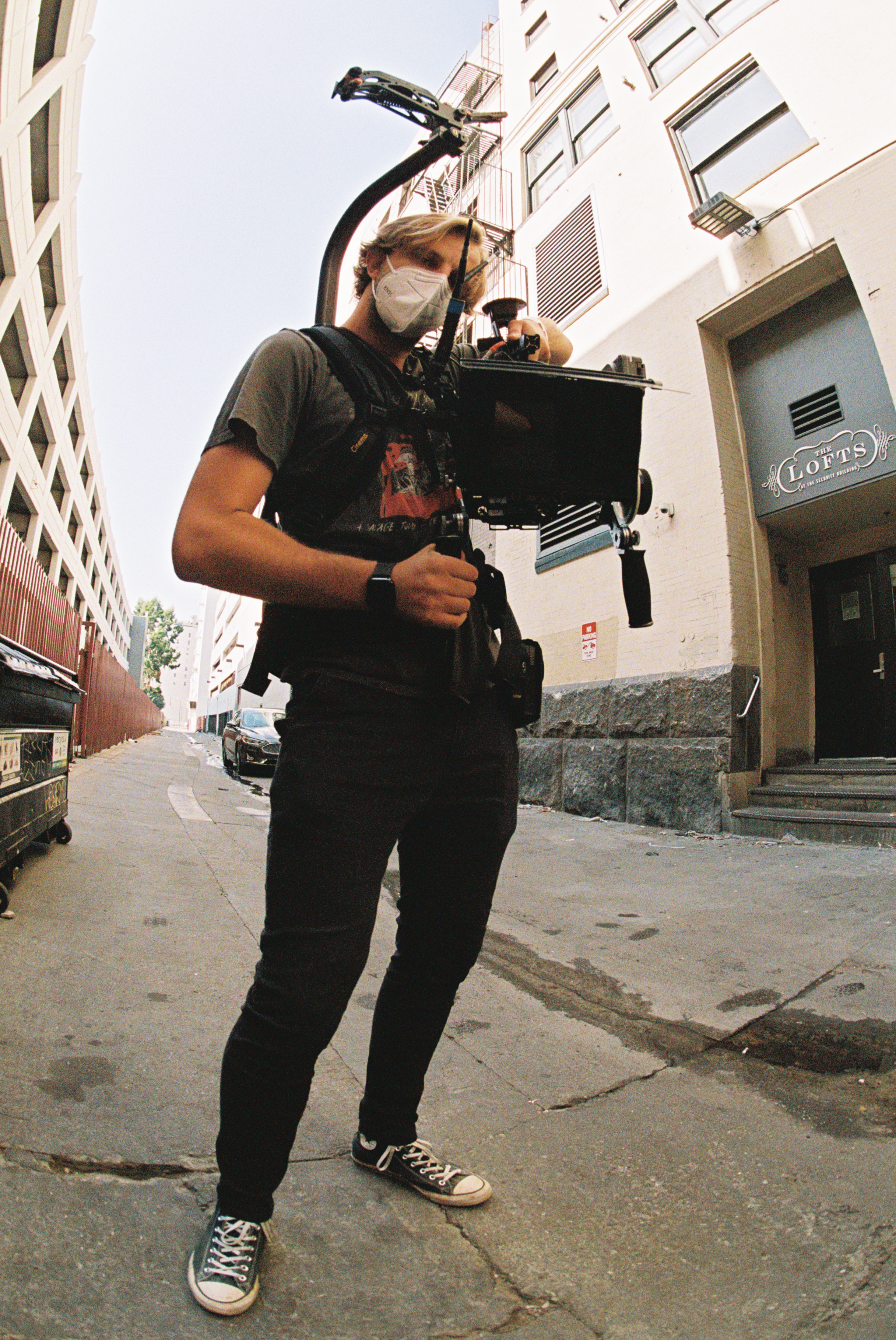 "I started feeling deeply what I was seeing on the screen," said Odesmith, who honed his skills in classes and in collaboration with student colleagues at Chapman's Dodge College of Film and Media Arts. "That emotional connection is the point, and the fact that I could feel that on the first rough cut of the film told me that this was quite powerful."
The impact of the story was also palpable on the set, says Markun, who was a camera operator on the film. "You could feel that we were making something important," he says.
Lupe did additional editing on "Strangers" and was also on the camera team. He, Markun and Odesmith first met as Dodge film students at Chapman, and now they are professional partners in their own production company, Rafiki Creative, which also includes Brian Bell '13.
In Praise of Chapman's Community of Filmmakers
They credit the filmmaking community at Chapman for helping them to succeed creatively and technically, but also for introducing them to the importance of entrepreneurship and expanding their collaborative circle. The mutual respect the team enjoys with the "Strangers" team at Dirty Robber Productions earned Odesmith, Markun and Lupe creative roles on the film, which is now available on Netflix.
Despite the COVID-19 pandemic, the filmmakers have continued to thrive. The three also worked on the Netflix series "We Are the Champions," which earlier this year was nominated for two Sports Emmys.
"Chapman is a hub of creativity and a very special place," Lupe says. "All credit to the professors and staff and the program they've created."
Learn More