It's the little things that count, right? Would you believe that extends to social media?
It's true, says a Chapman University professor and psychologist who studies positive media psychology. That torrent of YouTube music videos, goofy memes, lip-syncing TikToks and emoji-laden updates flooding your smartphone can inspire contentment and even foster awe, gratitude and compassion. That is, when the content is uplifting.
Which seems logical enough. But Sophie H. Janicke-Bowles' research goes beyond confirming intuitions to measure positive media's impact on multiple facets of the human experience, from happiness to camaraderie. For example, humorous YouTube videos watched at work – Shh! Don't tell! – markedly boosted viewers' energy levels and their connection to coworkers.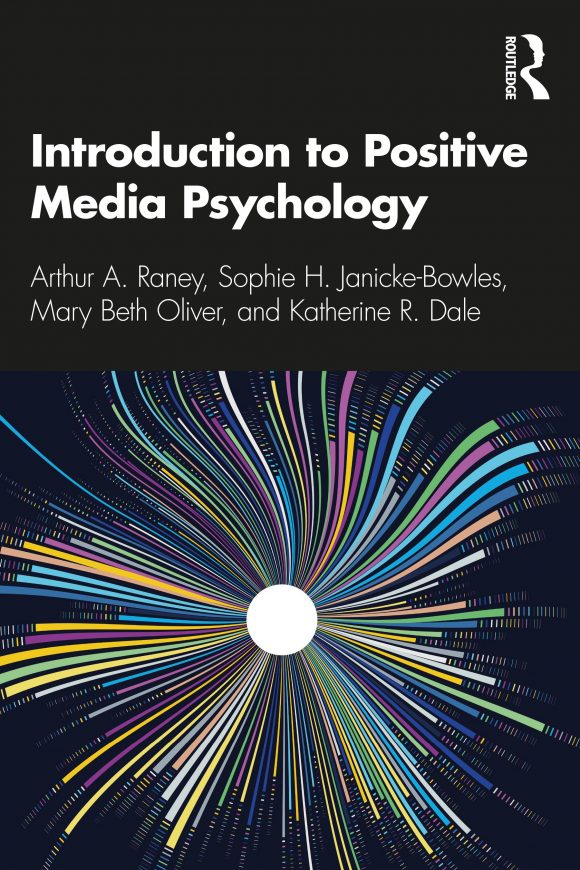 Janicke-Bowles, Ph.D., is a member of a team that includes researchers from Florida State and Penn State universities and which was awarded a $2 million grant from the John Templeton Foundation to explore these topics. Their research and scholarship are shared in the new textbook "Introduction to Positive Media Psychology" (Routledge, December 2020), co-authored by Arthur A. Raney, Mary Beth Oliver and Katherine R. Dale.
To learn more, we talked about the research and work with Bowles, who teaches in Chapman's School of Communication.
How did you become a scholar of positive media psychology?
"In my dissertation, I looked at the opposite — the antihero and morally complex characters in media. I watched a lot of negative content to see if it could be used for stimulus material in research projects, and it impacted my personal life. I became more anxious and had trouble falling asleep. So, I decided I can't do that for my career. Positive media psychology still operates from the intersection of media studies and psychology, but it uses those theories to examine how media impact us positively."
From your research, what movies or television shows did people perceive as inspiring?
"We found that the most inspiring ones were kind of old-school films, like "Forrest Gump" and "The Shawshank Redemption." The TV shows were "American Idol" and "The Voice," which is interesting because music, we have found, is the number one inspiring medium – 92% of Americans said they have been inspired by music before and also reported that they have been inspired by music more often than by any other medium."
Has positive social media helped us weather the pandemic?
"Yes and no, I think. On the one hand, on social media, people can come together and create memes and images that are focused on bringing out compassion and showing love and connection to others. Some small things of positivity, like sharing new hobbies, things they've created and the new recipes they've never tried before, help people feel like they are in this together and that there's some hope. On the other hand, the constant influx of information as well as misinformation can quickly lead to overwhelming feelings that we all need to learn to manage better."
Then how can people balance their media diet?
"It's important to spend time on the news to know what's going on so you can make informed decisions for yourself and your family. But the question is, do I need to check it five times a day or would it be enough to check it once?
The second question is, when would it serve me best to check it? Is it when I immediately leave bed? Starting the day in a very anxious state could impact my work and interactions with other people. For example, maybe it's better to check it at lunch, when I can process that information with others. People need to reflect on what's best for them. When we check the news or social media as the last thing we do at night and see a bleak picture of rising coronavirus cases or other troubling news, it's difficult to sleep well. Often, that leads us down that rabbit hole of anxiety because our sleep gets interrupted."
You've documented how positive media, from music to entertainment, can foster moments of well-being. Might that have applications for mental health therapy?
"Absolutely. There is music and art therapy that give us a good idea about the power of media to transform us. While research has not explored yet how the experience of inspiration from media we use in our everyday lives impacts mental health, theoretically experiencing more awe, elevation and compassion has the potential to increase mental health. I hope to see future clinical research to take into account the way patients use media in their everyday life."
---
Learn More
Learn more about the School of Communication's degree programs.