Art has the unique power to capture experiences outside of our own. In the Escalette Collection's "Creativity After Combat" exhibition that experience is that of the veteran. 
In partnership with the Center for American War Letters and the Veteran Prints Project, the exhibition – which can be explored online  – brings together work by well-known World War II veteran artist John Paul Jones and prints created from the testimonies of veterans recently returned from conflict around the world. "Creativity After Combat" honors veterans, past and present, and illustrates the capacity of art to reflect on, document and express diverse experiences.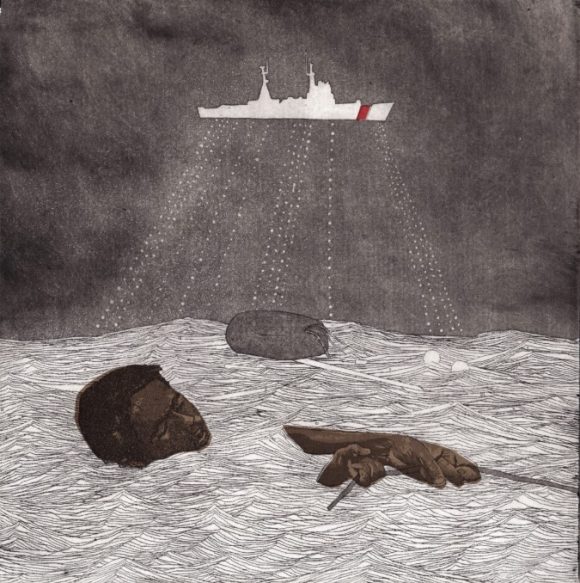 Lindsay Shen, Ph.D. director of the Phyllis and Ross Escalette Permanent Collection of Art points to the unique ability of visual art to capture aspects of the veteran experience. 
"Art can offer a way to connect with another's point of view, despite our different experiences," she says. "For instance, there is a print in our exhibition by Yvette Pino depicting a servicemember—who is also the mother—pulled from her children to serve her country. That print instantly communicates the personal, though often unrecorded, sacrifices that veterans have made on a daily basis."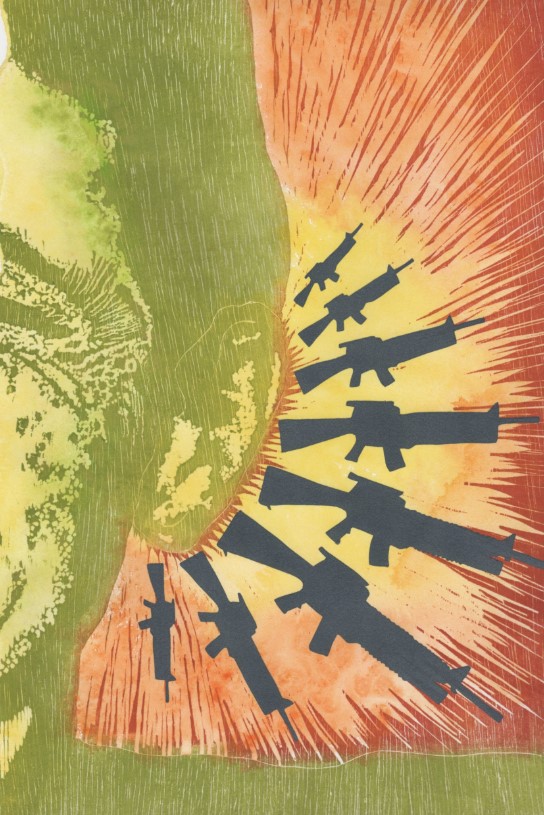 As we honor and celebrate the sacrifices of our nation's veterans, take a moment to explore "Creativity After Combat" and the different backgrounds, perspectives and experiences that resonate through the images of this exhibition. 
Chapman's resources for veterans include the Veterans Resource Center, Chapman Veterans club and the Military and Veterans Law Institute.