Recently, Janeen Hill, Ph.D., founding dean of Crean College of Health and Behavioral Sciences, answered questions addressing the future of health care, how it will be altered by COVID-19 and how the education of future health care providers will impact the region's changing needs.
Q: What major trends do you expect to see in the next 3-5 years?
COVID-19 has upended health care and exposed fundamental weaknesses in our health care system. Lessons we learn from this pandemic will set new trends.
These will likely include a more inclusive health care system availing access to care for all to ensure we as a region are healthy; funding mechanisms for hospitals and health care facilities to ensure their infrastructure is robust; inclusion of robust epidemiological data to inform decision-making; emphasis on highly effective health care teams to deliver care; reliance on telehealth and other remote technologies to reduce cost and improve access to care; and technologies such as 3D printing to customize care.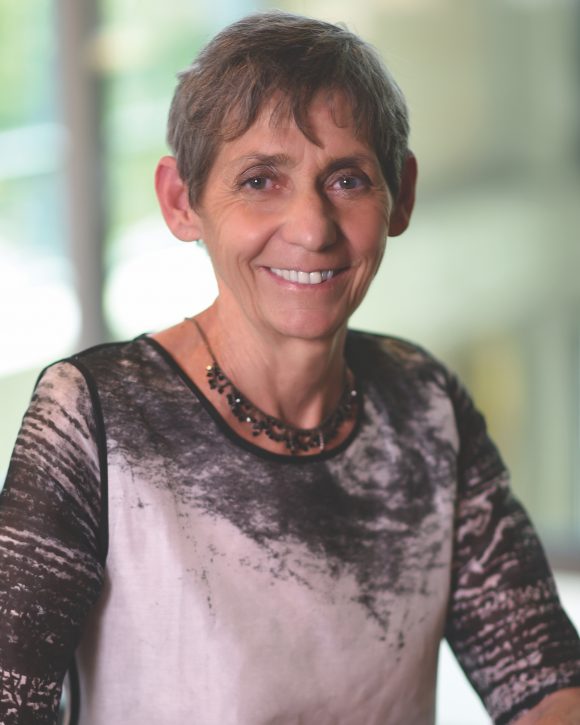 Q: How will virtual care affect the delivery of care in the next 3-5 years?
It will have a major impact and moving to virtual care is being accelerated by COVID-19. Being able to use remote capabilities to diagnose and treat, even in the mental health arena, means routine care is much easier to access.
 Q: Orange County isn't so young anymore. Roughly 14 % of the population is over 65, and that number is expected to soar within the next 20 years. As a result, Orange County's population will be at higher risk for serious illness, including cancer. What impact does the aging population have on local health care?
By 2030, 25% of Orange County residents will be 65+. Seniors are more apt to have one or more major diseases: hypertension, diabetes, cancer. In addition, with aging comes higher incidents of Parkinson's, Alzheimer's, stroke, concussion and the neurologic deficits associated with these.
The impact of an aging county on local health care is enormous. Frankly, we are not prepared to address geriatric care. We are not educating a health care workforce adept at geriatric care.
Educating future providers, such as physicians, physician assistants, physical therapists and speech language therapists with expertise in the diseases of aging is critical.
Forging partnerships with public and private universities with graduate health professional programs – Chapman University being one – to ensure a robust health care workforce ready to treat seniors must be considered. However, local hospitals, health care organizations and physician groups have an obligation to provide clinical rotations to students. Without these, the new workforce cannot emerge.
Q: With its start-ups and academic centers, Orange County is a hub for innovation. How do we harness this energy and become more innovative when it comes to healthcare? What aspects of our region's health care models do we need to disrupt right now, and what should we be doing to transform for next-gen care?
COVID-19 may be the impetus we need to consider significant disruption in health care. The virus is upending the economy, health care infrastructure, government role, access to care, political intransigence of the left and right and multiple other players comprising a health care system.
We are now forced to innovate, collaborate and compromise to address a pandemic.
We need to take advantage of the current disruption and pull together, in an apolitical environment, a team of creative thinkers who are entrepreneurs and leaders in health care thought from business, industry and universities.
The charge of this group is to imagine a transformation of health care that can emerge from the current disruptive crisis.
Q: What are some lessons learned from the Coronavirus pandemic for health care and government? 
A major lesson is a realization that cutting funding for basic science research and for multi-national disease monitoring has very significant implications for understanding and responding to disease.
Q: What is the best way to streamline credentialing and privileging to easily deploy physicians to other than their "home" hospital?  
I would like to expand the question to include mid-level healthcare providers like physician assistants and nurse practitioners. The state already does not have enough physicians so one focus has been on increasing the number of well-trained mid-level providers.
Thus, what steps might be employed to streamline their credentialing? One might be to license physician assistants who have completed at least six months of clinical experience in one or a combination of the following: emergency room, internal medicine (in-patient), internal medicine (out-patient), and family practice.
*Portions of this interview were originally published by Orange County Business Journal.