Get in the holiday spirit with "Good Tidings We Bring: Christmas Cards from the Arthur Millier Collection," on display at the Hilbert Museum of California Art through Jan. 11, 2020. The exhibition features Christmas cards made from original prints and drawings by famous artists given to Arthur Millier, the influential art critic for the Los Angeles Times from 1926 to 1956.
The exhibition is the curated by art history major Caroline Spogli '20 and is the Museum's first-ever student-curated exhibition.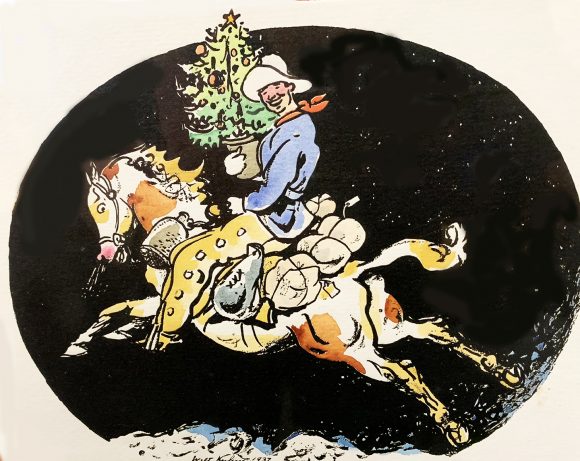 "We're delighted to be able to exhibit part of the exquisite Arthur Millier Collection with this show of holiday cards created by some of the finest artists of the mid-20th century," says Mary Platt, director of the Museum. "Caroline Spogli has curated a lovely and very interesting exhibition and we're thrilled that our visitors will learn more about Mr. Millier, a vital figure in the history of California art."
Millier was a monumental figure in California art and witnessed the rise of the California Scene Painting movement. Through his articles and reviews, he was influential in advancing the careers of now-revered California artists such as Millard Sheets and Emil Kosa Jr.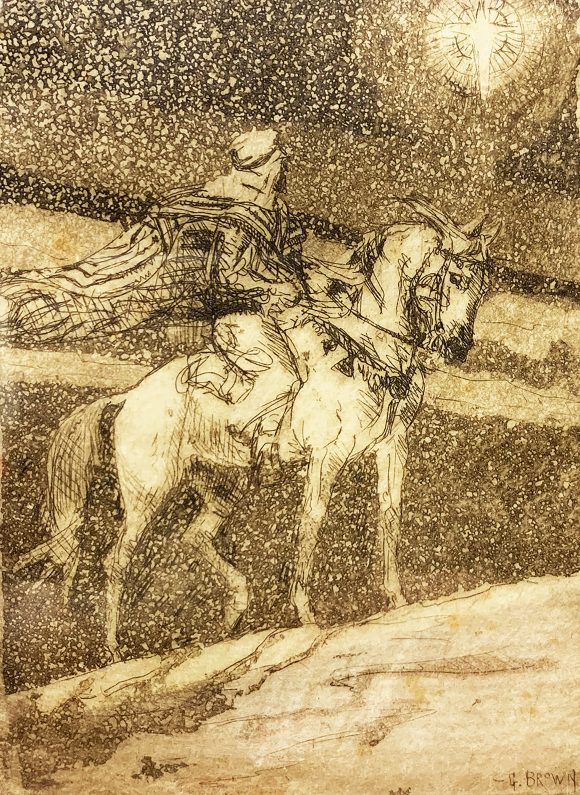 Millier received Christmas cards by artists including Millard Sheets, Walt Kuhn, Eyvind Earle, Gladys Brown Edwards, Maynard Dixon, Mildred Bryant Brooks, Paul Darrow, Marc Chagall, Reuven Rubin, Georges Rounault and others.
Millier was also an artist in his own right as a prominent printmaker and etcher and he taught etching at USC, Otis Art Institute and the Chouinard Art Institute.
The Arthur Millier Collection was recently donated to the Hilbert Museum of Art by Michael and Susan Rivard and is valued at more than $150,000. This collection was personally assembled by Millier during his lifetime and includes works by Milford Zornes, Paul Landacre, Alfredo Ramos Martinez and many other prominent artists from California and elsewhere, and also includes a range of original etchings by Millier himself.
"Good Tidings We Bring: Christmas Cards from the Arthur Millier Collection" is the first Hilbert exhibition that features works from the Millier Collection with more exhibitions planned for the future.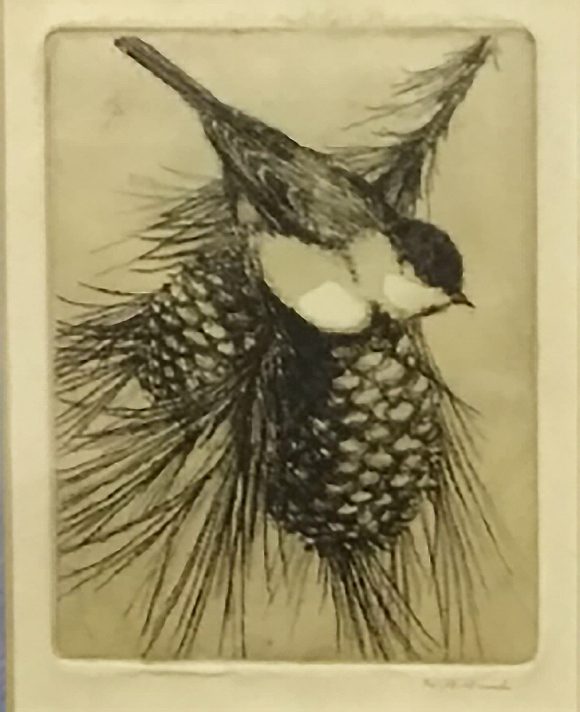 Display Image/ photo courtesy of Mary Platt