For more than a decade Chapman University's Rodgers Center for Holocaust Education and Fish Interfaith Center have gathered their interfaith community in early November to commemorate Kristallnacht, pulling from history the nights of violence in 1938 in Germany that ushered in the organized persecution of Jews by the Nazis. This year the service of remembrance is on Thursday, Nov. 7 at 7 p.m. in the Fish Interfaith Center.
Guest speaker Glenn Kurtz, Ph.D., joins Chapman University as a Presidential Fellow. Kurtz is the author of "Three Minutes in Poland: Discovering a Lost World in a 1938 Family Film," which was named a "Best Book of 2014" by The New Yorker, The Boston Globe, and National Public Radio. Kurtz is a graduate of Tufts University and the New England Conservatory of Music and holds a doctorate in German studies and comparative literature from Stanford University.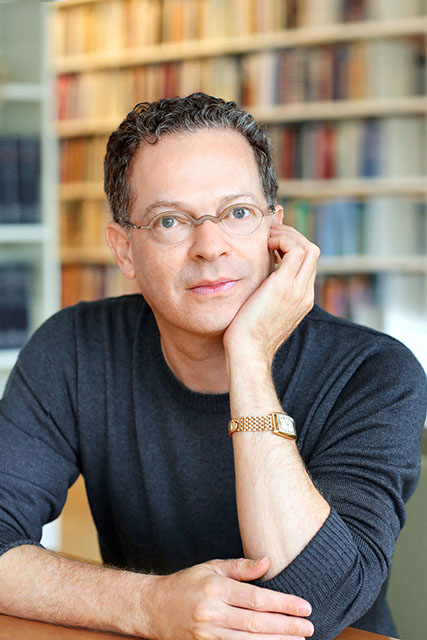 Kurtz will speak about "Facets and Shards: Synagogue Windows as Memory and Memorial," illuminating the recent recovery of windows from the synagogue of Nasielsk, Poland, where the family film that inspired his book is set. The windows are highly significant and the recovery has integrated their symbolism to that of beauty, loss and the power of remembrance. During his visit to campus, Kurtz will be guest speaking and meeting with students and student groups.
Kristallnacht witness and Holocaust survivor Engelina Billauer will be attending as an honored guest. Her story, among those from other survivors, will be featured in a short film shown at the service. With each passing year, the number of survivors in attendance grows smaller, making each opportunity to connect with and learn from them more precious.
Other events in "Shards of Memory – Symbols of Hope," Fall Series Include:
Etty: A one-woman played adapted and performed by Susan Stein, directed by Austin Pendleton, based on the diaries of Holocaust victim Etty Hillesum. To be performed Tuesday, Nov. 12, at 7 p.m., Fish Interfaith Center.
Messengers of Memory: Highlights from 20 years of prize-winning prose, poetry, art, and film representing more than 100,000 middle and high school participants in the Holocaust Art and Writing contest sponsored by The 1939 Society and Chapman University's Rodgers Center for Holocaust Education. Through Nov. 30 at the Los Angeles Museum of the Holocaust.
Admission to all programs is free. For more information, please call 714-628-7377 or visit chapman.edu/holocausteducation.