Throughout November, Chapman University will honor indigenous people through a series of workshops for students. Hosted by the Cross-Cultural Center, an on-campus center focused on supporting inclusion, the programming seeks to educate students and celebrate the culture of various indigenous groups.
Daniel Espiritu, the lead student on this project, identified their goal as "supporting and affirming the identities of our campus community members that identify as indigenous, while also educating community members who do not identify as such in order to cultivate empathy."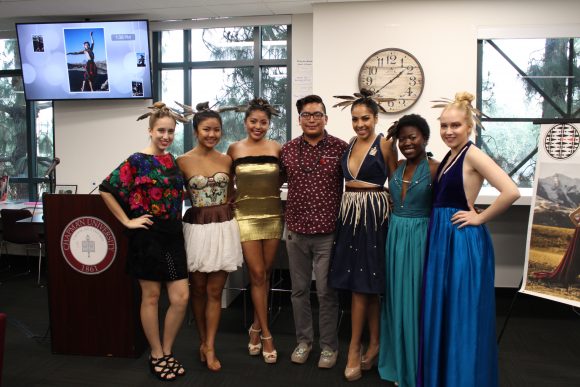 Indigenous Peoples' Heritage Month Kickoff
Redboy Productions, a Native American dance troupe, will present on Native American history through musical and dance performances on Tuesday, Nov. 5, from 2–4 p.m. at the Argyros Forum Student Union State. Redboy Productions will also teach students how to make several crafts.
Lei Aloha 'Aina: Lei Making Event
Tommy Smith, a Native Hawaiian Hula dancer, will present on contemporary issues faced by Native Hawaiians and show students how to craft their own fresh flower lei on Wednesday, Nov. 13, from 5–7:30 p.m. at the Argyros Forum Student Union Stage.
Bowers Museum Visit – Spirits and Headhunters
The Cross Cultural Center is organizing a trip to the Bowers Museum in Santa Ana on Saturday, Nov. 16, beginning at 11:30 a.m. The students will have the opportunity to tour the exhibitions, "Spirits and Headhunters" and "First Californians." In order to attend, students must register.
Spilling the Tea on Thanksgiving
Civic Engagement Initiatives will host an event addressing the history of Thanksgiving on Tuesday, Nov. 19, from 4:30–6:30 p.m. in the Hope Room in Cross-Cultural Center. Peace studies professor, Maytha Alhassen, will present on the history behind Thanksgiving. Students will discuss Thanksgiving in the context of social justice and human rights.