Discover Chapman Day is Chapman University's annual campus-wide open house for prospective undergraduate students and an ideal opportunity for anyone looking to do a college visit. This year, Discover Chapman Day is on Saturday, Nov. 9. All potential students and their families are invited. You can learn more and register here.
For those who have registered, here's how to get the most out of the experience.
1. Make connections with students and faculty
Chapman students and faculty attend Discover Chapman Day because they want to meet you! Many will be giving presentations or sitting on panels. Feel free to introduce yourself and ask questions. If you meet someone from your area of interest (student or faculty member), you can ask for an email address to follow up. At Discover Chapman Day you can start making connections that will help you decide whether this is the right school for you.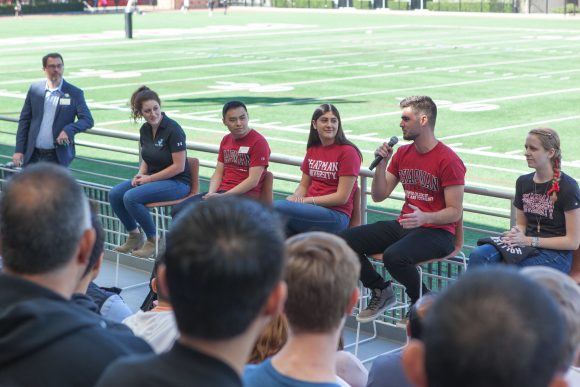 2. Explore the campus
Many colleges and departments provide access to their facilities that you wouldn't get on a regular college visit. This includes tours of residence halls and Dodge College, and numerous special open houses, including Keck Center for Science and Engineering and the Cross Cultural Center, just to name a few. These are places you could be spending a lot of time in as a student, so don't miss the opportunity to check them out!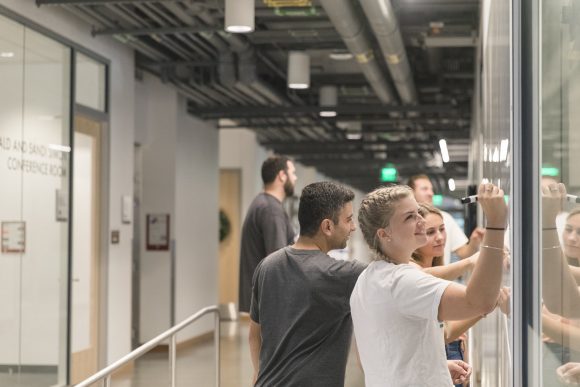 3. Plan ahead
Discover Chapman Day activities run from around 10 a.m. – 3 p.m. This includes dozens of presentations, plus tours, open houses, lunch and an involvement fair. You will want enough time to check out everything—especially if you're still undecided on a major. Many families split up to learn more about different areas. We'll send a detailed schedule (and a link to a mobile app) a few days before the event, which should help you game plan.
4. Save time for the Involvement Fair
When you plan, we hope you can make time for the involvement fair—which will spread out across Attallah Piazza. Representatives from various campus departments and clubs will be there. You can learn more about studying abroad, tutoring resources, our career center and much more.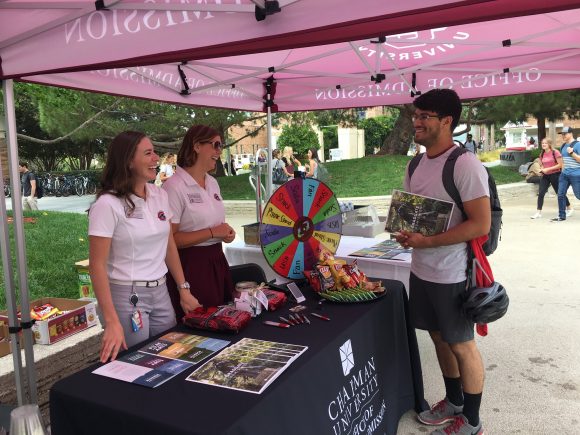 5. Visit Old Towne Orange
We hope you'll have time after the event to walk a few blocks to check out Old Towne Orange, our campus away from campus. Old Towne has great dining and shopping options, and is where a lot of Chapman students work and hang out.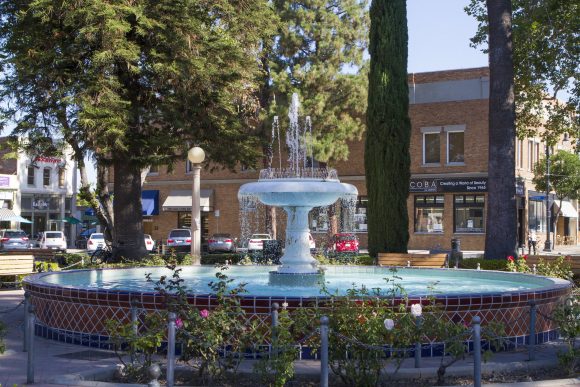 If you want to check out campus but aren't able to attend Discover Chapman Day, you can check out other visit opportunities on our Admission website.