From becoming the first person in his immediate family to go to college to being Chapman's first Rhodes Scholar — one of the most prestigious scholarships in the world — it's safe to say it's been a big school year for Vidal Arroyo '19.
And it's only gotten more momentous for the senior, who is about to graduate.
Arroyo is the winner of this year's Cheverton Award, Chapman University's highest undergraduate student honor. The biochemistry and molecular biology major hopes to use artificial intelligence in the treatment of cancer.
All of this year's Cheverton finalists represent the spirit of Chapman — understanding the value of collaboration and ready to solve the world's biggest problems. We spoke with them all and asked them to reflect on their Chapman Experience.
Cheverton Winner Vidal Arroyo, Biochemistry and Molecular Biology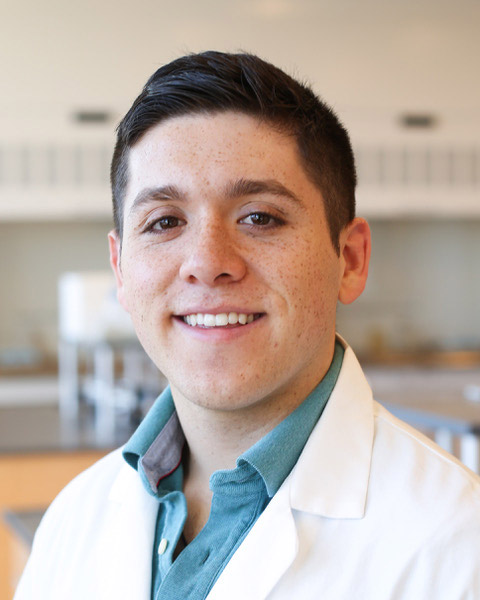 Two favorite study spots: It's either an empty classroom in Hashinger — or a whiteboard that I really like in the corner of the third floor of Keck. My favorite study spots tend to have a deluge of whiteboard space.
A class outside your major that you loved or found surprising: A logic course I took with Professor Rob Allison (Ph.D, philosophy lecturer in Wilkinson College), that was an absolute joy. In my opinion, classical logic is the closest thing to an intellectual massage — it's empowering to have the tools to break down arguments and understand whether they're valid.
An experience at Chapman that changed or shaped the way you see the world: At the end of my sophomore year, I took an experimental upper-division leadership course with Professor Jim Brown (Ph.D, professor of teaching in the Attallah College of Educational Studies). We studied mass atrocities like the Rwandan genocide and read various texts to help us understand why some of the best leaders are born out of crisis. This class completely changed my perspective on life and gave me the courage to pursue a life of service as an oncologist and cancer researcher.
Brittney Bringuez, Integrated Educational Studies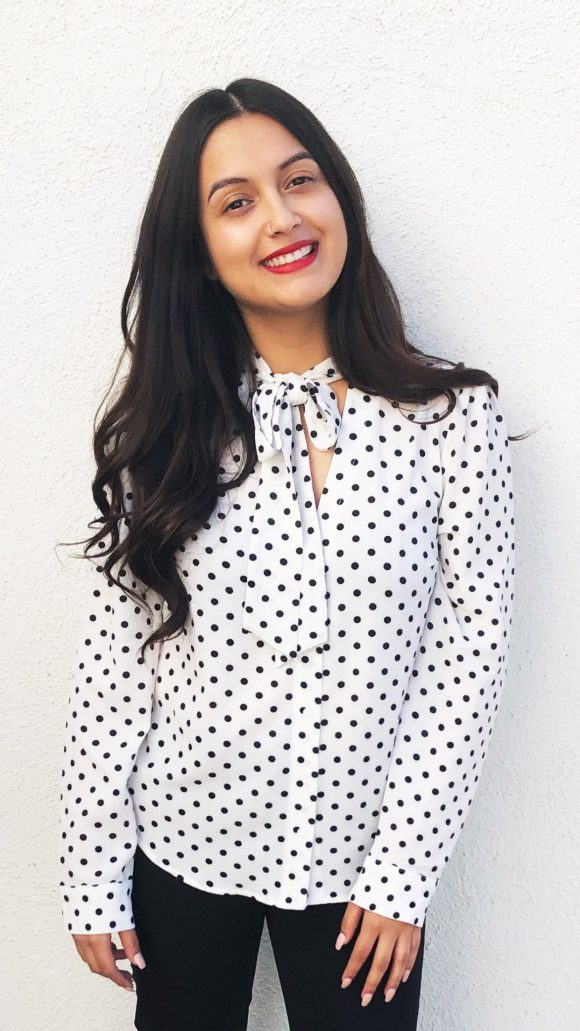 Two favorite study spots: Contra Coffee and Tea and in the Leatherby Libraries. At Contra, I love looking at books while I take mini breaks from homework and studying — plus their tea flights are great! But sometimes I need to be less distracted or be in a quiet place, so I love the third floor of the library.
A class outside your major that you loved or found surprising: "On Being Ethical in the World" with Dr. Carmichael Peters (assistant professor of Religious Studies and Honors Program director). We read different philosophies and applied those ideas to current social and climate issues, like marriage equality, climate change, abortion and more. I approached the class with specific feelings about the issues and found that my perspective changed on a couple after the course.
An experience at Chapman that changed or shaped the way you see the world: Two things come to mind: I received an email after my first year here with information about a human rights delegation in Colombia, South America. I received funding from both the Honors Program and SGA to attend. I discovered I was most passionate about human rights and realized that that was what I wanted to pursue after college.
The second is a class I am taking right now: "Immigration and Refugee Law and Policy." The readings and discussions are so riveting, and it has solidified my passion for human rights and dreams of working within the immigration sector after college.
Talia Cain, Integrated Educational Studies and English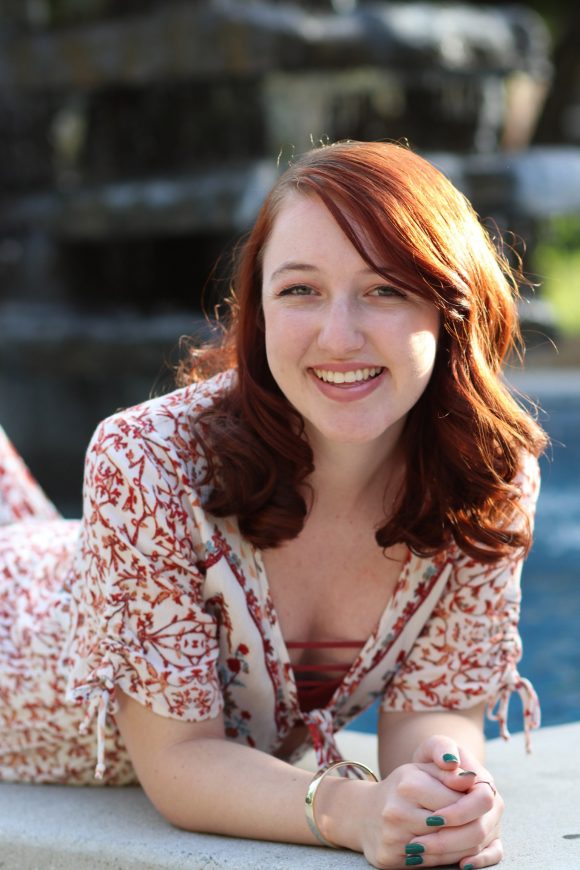 Two favorite study spots: On campus, I love studying at the picnic tables outside of Doti Hall. Off campus, I spend a lot of my time studying at Pandor Bakery.
A class outside your major that you loved or found surprising: A class called "Social Movements in the Sixties," where I formed meaningful connections with my peers and learned about the power of student activism. We discussed the challenges facing our generation and came up with creative ideas on how we may work together to mobilize movements for social change. This class furthered my awareness about different kinds of allyship and advocacy, and it inspired me to invest in building empathetic, caring communities wherever I go.
An experience at Chapman that changed or shaped the way you see the world: Hearing Angela Davis speak at Chapman. Her resilience, courage and commitment to social justice left a lasting impact on me: I grew to understand the responsibility of educators to interrupt processes of criminalization and marginalization. Her words also helped me confront how embedded I am within systems of oppression  and learn more about how I may use my positionality to transform society into a more inclusive, just and equitable place.
Catherine Domingo, Biological Sciences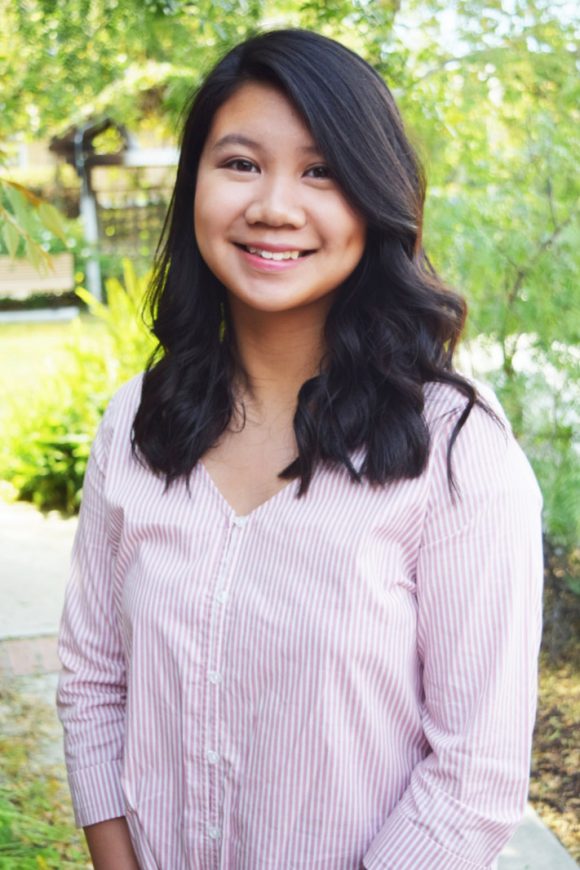 Two favorite study spots: I'd like to call myself a cafe-hopper because I like studying in different settings. I'm a visual learner, and this helps me learn and reinforce concepts a lot more easily. My ideal study spot has a spacious table, plugs, WiFi and a good cup of coffee.
A class outside your major that you loved or found surprising: "On Being Ethical in the World," with Dr. Carmichael Peters. It's very important to be involved in dialogue about topics we don't necessarily feel comfortable talking about in our day-to-day conversations. I've always had an interest in ethics and philosophy, and this class constantly challenged me to think critically about what we take for granted, look down upon or deem normal in society.
An experience at Chapman that changed or shaped the way you see the world: My first job as the Lab Technician for Dr. William Wright's Marine Invertebrate Biology Lab during my sophomore year. I am extremely grateful for my mentor Dr. Wright and my colleagues. I definitely developed good time management and organizational skills, but most importantly, I learned how important it is to be resilient, collaborative, and resourceful when it comes to research.
Katelyn Dykhuis, Health Sciences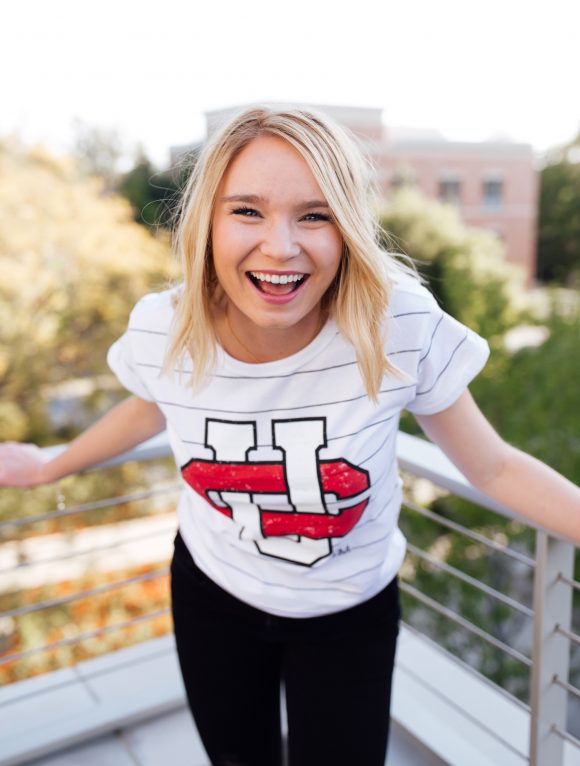 Two favorite study spots: The third level of Keck that overlooks Wilson Field and the Grand Californian Hotel at Disney. There are a group of secluded desks on the second floor of the hotel great for writing papers and adding a lightheartedness to studying. Both provide me with broader perspectives and excellent clarity — essential for understanding material.
A class outside your major that you loved or found surprising: "Happiness: Exploring Its Spiritual and Rational Foundations," which was my favorite class at Chapman. While exploring the various religious explanations of happiness, we also analyzed it scientifically through brain science. Each class began with a 10-minute grounding meditation, and the bulk of each lecture was devoted to happiness exploration and finding stillness in chaos. It was a very nice contrast to my rigorous science courses and allowed me to calm my mind, which is typically very difficult for me to do.
An experience at Chapman that changed or shaped the way you see the world: When I was named one of the recipients of the Spirit of Chapman Award! There are so many inspirational, qualified and passionate students at Chapman that it becomes easy to lose confidence and belief in oneself. I never felt like I, as one person, could make a significant impact on Chapman or the people around me, but the University culture kept me motivated and enthusiastic to learn and follow my interests. I would be absolutely nowhere without the relationships I've made at Chapman and my family, reminding me of the importance of teamwork and supporting others throughout life.
Bailey Jones, Business Administration and Film Studies
Two favorite study spots: All-time favorite spot to study is Contra. I spent so much time studying there that I actually ended up working there. It's a bright, welcoming and friendly space that I randomly discovered with my best friend on Contra's soft opening.
I also spent a lot of time studying outside of Argyros Forum. I really like being outside to study and out of my room because it helps me stay focused.
A class outside your major that you loved or found surprising: "Controversies in Biology." The class size was small with only about eight students and the professor, so it was very conversation based — which I love. Each week we'd look at a controversy such as genetically modified food, climate change or pharmaceutical companies. We researched, found documentaries, and even interviewed those involved in the controversy. What I found to be the most interesting was that even though the class was made of students of various diverse backgrounds — after analyzing the research — we more often than not came to the same conclusion.
An experience at Chapman that changed or shaped the way you see the world: Going abroad for a semester definitely widened my outlook on the world during my time at Chapman. By living with a host family abroad, I was able to see the culture in its purest sense from the people who are actually living their day-to-day life in France. I was inspired by their teaching approach, which was less about memorization and highly focused on actively practicing what is being taught.