According to Yasu Tanida '01, the realities of working in the film industry are a lot like those in other lines of work. He has to show up on time, be ready to work long hours and have the skills to troubleshoot a range of problems.
But then there's that moment when a scene plays exactly like he envisioned — sometimes, even better — and he thinks to himself, "That's the 'magic of film' people talk about."
Long before Tanida landed his job as director of photography for the award-winning NBC series "This Is Us," he was a shy kid who'd never really thought of making films. That is, until he needed to find a major for college.
"What got me out of my shell was wanting to learn about filmmaking," he says. "I was very comfortable being in a class or crew where the objective was making a film — a place where your hard work and creativity are the main ingredients you need. It was exciting to me."
During his senior year of high school, he took a class in which he shot and edited a video diary of all the year's dances, sports and other events.
"I guess that was a small spark in starting my interest in cinematography," he says.
Also during high school, Tanida visited a "Location Filmmaking" class at Chapman University. He was impressed with the hands- on style of the program in the Dodge College of Film and Media Arts, where students actually made films themselves. That hooked him. He decided to attend Chapman.
In Tanida's first week at Chapman, his cinematography professor screened the documentary film "Visions of Light."
"I remember walking out of class and feeling like grabbing a camera to start shooting a film right there," he says.
Reminiscing on his time at Chapman, Tanida thinks of particular moments – racing to load a 16mm film magazine as others timed his speed, workshopping student films and checking out equipment from the Gold Room to shoot a spontaneous music video. Then came the Cecil B. DeMille Award for Cinematography. That and other awards bolstered his confidence.
"I have very fond memories of my life at Chapman. The friends I made there are still some of my closest to this day," he says. "All my film professors were very kind and patient with me."
A junior-year internship proved to be a turning point. Thanks to a recommendation from his cinematography instructor, he worked on a feature film called "The Green Dragon." On that project he met crew members who brought him onto subsequent shoots.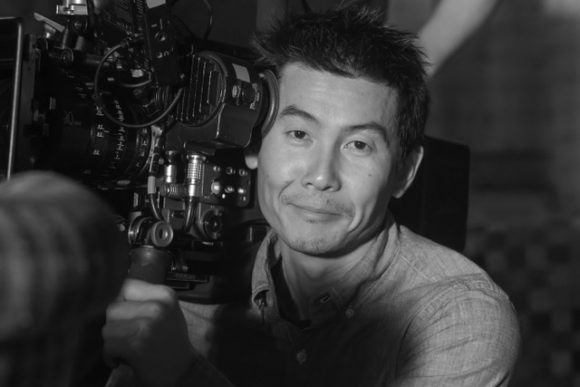 Eventually Tanida earned cinematography credits on more than 20 films, and he connected with writer-producer Dan Fogelman, whose screen credits include "Tangled,""Crazy, Stupid, Love" and "Cars." Fogelman brought Tanida onto a pilot for a show called "Pitch," a fictional story about the first female Major League Baseball player. They bonded over their mutual love of baseball. Then Fogelman asked Tanida to look at a second pilot, for "This Is Us." The cinematographer was blown away.
"It's very humbling and cool to know that 10 to 15 million households are tuning into 'This Is Us' every week and watching my work," he says. "It's taken me a long time to get to this point, so I think slow and steady can get you pretty far if you stick with it."