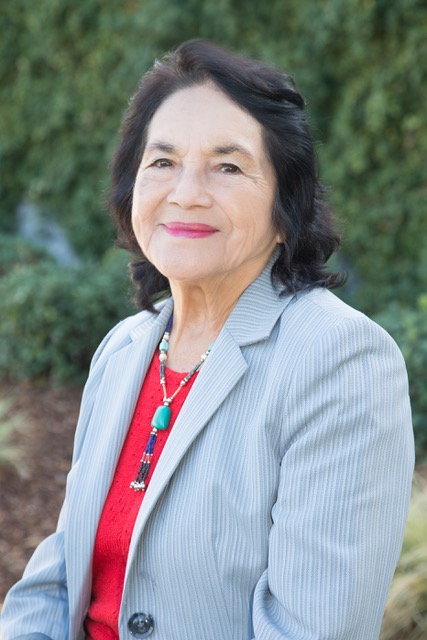 "To end racism, we have to teach science. We only have one human race – Homo sapiens. … We are all Africans of different shades and colors."
DOLORES HUERTA, co-founded the United Farm Workers of America, during a town-hall-style conversation with Chapman President Daniele Struppa. Huerta was presented with the Chapman Presidential Medal for her commitment to social justice.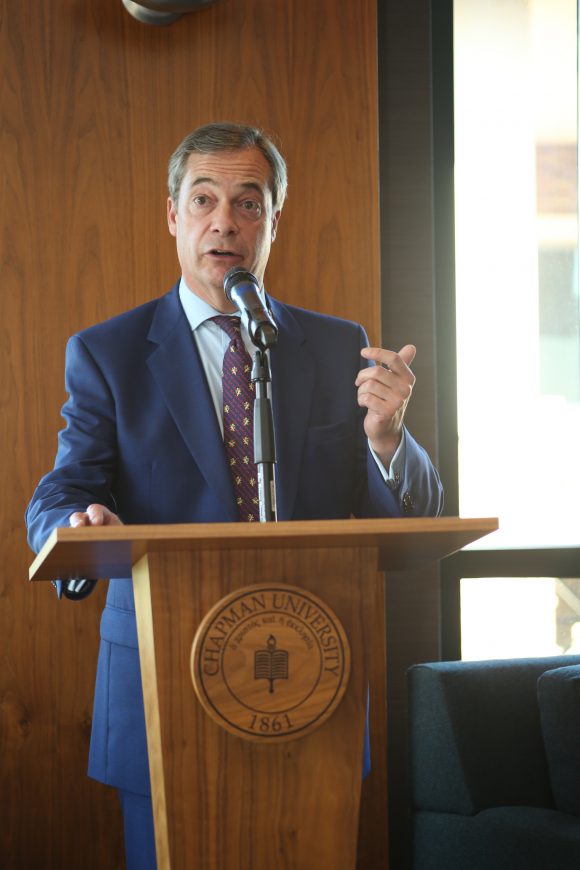 "There's no way that Brexit is isolationist. It's about a feeling that liberal democracy has handed decisions to a host of global organizations instead of would-be voters. I think so-called liberal democrats have forgotten that their duty is to the people in their country and not to the rest of the world."
NIGEL FARAGE, former leader of the UK Independence Party and longtime advocate for Britain to leave the European Union. He was invited to speak at Chapman by President's Cabinet member George Argyros Jr. '89 (JD '01) and his wife, Shannon, as part of the Argyros School of Business and Economics' 20th Anniversary Distinguished Speaker Series.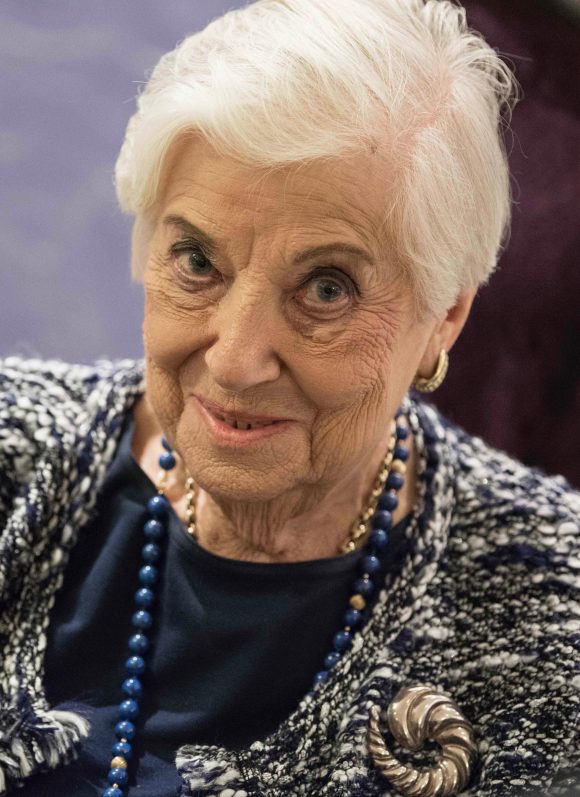 "The Gestapo officers stared at my sister and me. They were stunned we were Jews since we both had blonde hair and blue eyes. 'Are you maybe 60 percent Jewish?' one asked. 'No,' I said. 'I am 100 percent Jewish!'"
ENGELINA BILLAUER, witness to Kristallnacht and speaker during the annual interfaith service of remembrance and hope presented by the Rodgers Center for Holocaust Education.