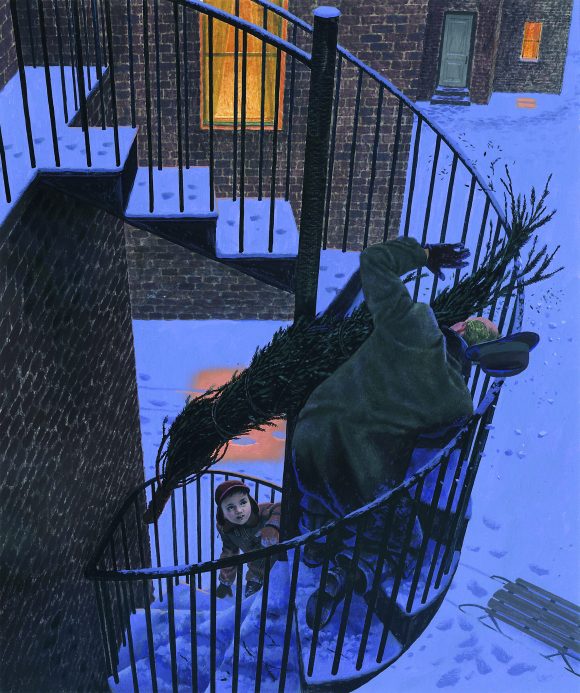 Jimmy's beloved Nonna has just passed away and now the family grieves as Christmas draws near. Should they forgo holiday festivities?
Chapman University President Emeritus and Professor of Economics James Doti retells just such a story from childhood in his new book "I Love You This Much, Nonna."
The children's picture book is the third installment in Doti's trilogy involving the experiences of a young boy – Jimmy – growing up in Chicago. Kirkus Reviews named it a Best Indie Children's Book of 2018.
Illustrated by award-winning illustrator Bagram Ibatoulline, "I Love You This Much, Nonna" gently guides young readers through a first experience with grief and the comfort that good memories can offer. A recipe for Nonna's biscotti di cannella follows the story.
The first two books in the trilogy also draw on Doti's Chicago childhood.  "Jimmy Finds His Voice," illustrated by Lisa Mertins, recounts his childhood challenge with a speech impediment. "A Christmas Adventure in Little Italy," also illustrated by Mertins, is the tale of a much-loved dog lost (but found!) during a Christmastime snowfall.