A former industrial building transformed by Chapman University into a high-tech learning space for the next generation of Hollywood storytellers is the recipient of a 2018 Governor's Historic Preservation Award.
The Digital Media Arts Center on Cypress Street in Old Towne Orange is among just six projects statewide to receive one of this year's prestigious awards, bestowed on projects that demonstrate major achievements in preserving California heritage.
A Chapman Gem
Gov. George Deukmejian founded the Governor's awards in 1986 as the only official preservation award given by the State of California.
"We have been fortunate that the university entrusted us with the funds to appropriately restore a diamond-in-the-rough structure to this amazing facility that respects its history while providing students with a cutting edge experience in the digital arts," said Kris Eric Olsen, Chapman's vice president of campus planning and operations.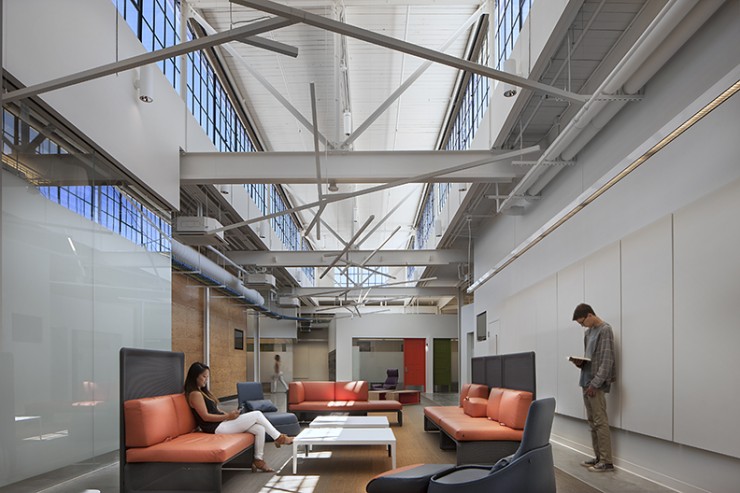 The University's collaborations with neighbors, city officials and community groups like the Old Towne Preservation Association earned particular praise in a letter of support written by a leading historic preservation expert.
'Town and Gown' Success Story
"During my four decades in the practice of historic architecture, this is the project that best weaves together the interests of 'town and gown' in the same building," wrote Peyton Hall, managing principal of Pasadena-based Historic Resources Group.
Hall also commended the AC Martin Partners design that repurposed the 1922 building, while reviving historic elements obscured by decades of detrimental alterations.
"Chapman University did not acquire a well-preserved historic building," Hall wrote. "The exterior brick had many coats of paint, damaged bricks, altered door and window openings, removed parapets, deteriorated industrial steel sash windows and large window openings that had been filled with concrete blocks."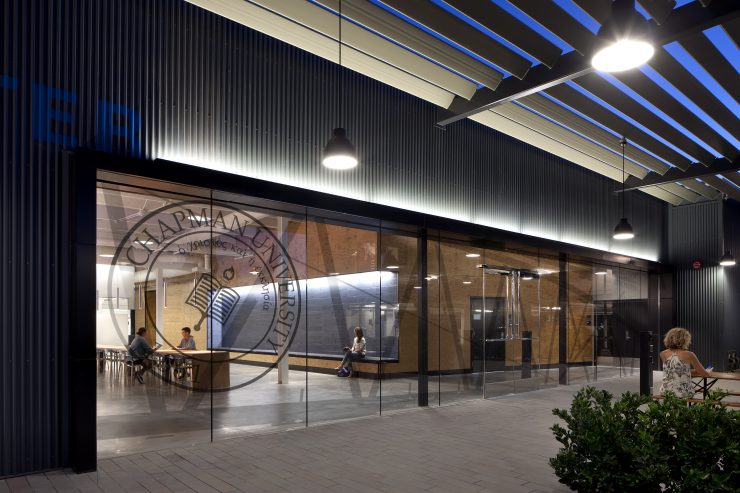 Today, the 18,000 square-foot Digital Media Arts Center — generally known as "the DMAC" on campus — is part of the industry-standard facilities that serve Chapman's Dodge College of Film and Media Arts.
Winning Project
This is the fourth architectural honor for the DMAC and AC Martin Partners. The American Institute of Architects Long Beach/South Bay Chapter honored the building with a Citation Award in the Historic Preservation Category. The institute's Orange County Chapter awarded a Citation Award in the Commercial Built Category.  Additionally, the California Preservation Foundation awarded the project its "Outstanding Achievement in the Field of Historic Preservation" honor.
Chapman will receive the award in a Nov. 1 ceremony at the historic Clunie Community Center in Sacramento's McKinley Park.
Historic elements adapted into the DMAC's redesign include renovation of both the clerestory windows and the interior cross-strut beams.