Orange County has a wealth of diverse options for engineering employment. There are 352 biomedical companies, 494 high-tech companies and 29 clean-tech companies — just in this region. California itself leads the nation in the greatest need for high technology employment, with a staggering 968,800 jobs and an average salary of $123,900 per year.
A Place for Tomorrow's Engineers
Opening in 2020, the Dale E. '58 and Sarah Ann Fowler School of Engineering, housed in Chapman University's new Keck Center for Science and Engineering, fulfills this need for qualified, intellectual and innovative minds to fuel the future. Chapman Trustee and Alumnus Dale E. '58 and Sarah Ann Fowler are so committed to helping define that future that they're willing to put their names on it.
Literally.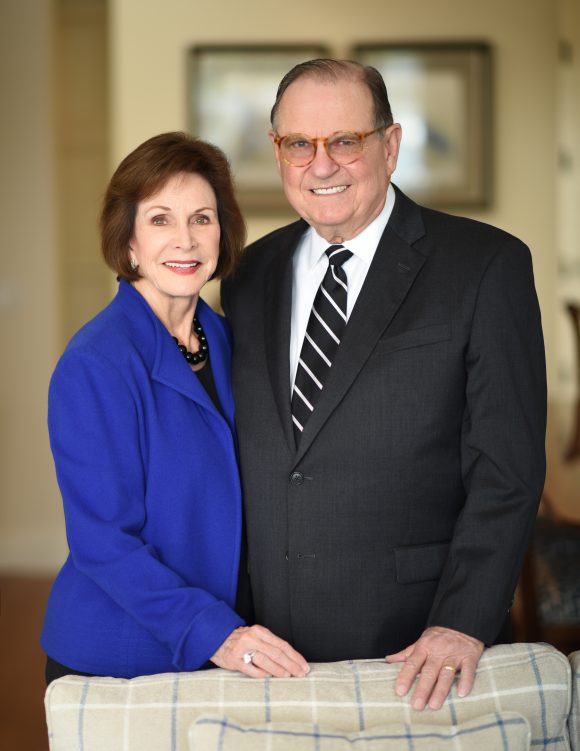 Their $45 million gift not only names the program, but it brings their Chapman philanthropy to more than $100 million, the largest total commitment from one family made to the University.
The prospect of a School of Engineering has been in discussion at Chapman for most of the past decade. The Fowler gift will make this vision a reality and at just the right moment.
"This is a natural evolution of our success in the sciences," said President Daniele Struppa.  "Chapman's Schmid College of Science and Technology, Crean College of Health and Behaviorial Sciences, and our recently fully-accredited School of Pharmacy have all been undergoing burgeoning growth. The completion of the Keck Center along with the plans for the Fowler School of Engineering position the university perfectly to move forward in the engineering and technical arena."
All science programs at Chapman place a priority on interdisciplinary problem-solving. The first initial majors within the Fowler School of Engineering will be electrical and computer engineering as well as software development. Civil, biomedical and mechanical engineering will programs will follow.
On track to accept students as early as 2020, the new Fowler School of Engineering has the potential to create long-lasting influence not just in technological progress, but in the strength of the regional, state and, eventually, national economies.
Family Ties
The Fowler family has a deep connection to Chapman that goes beyond a shared dream for the future of science and technology education. Two of their three children — son Jeffrey Fowler '88 and daughter Kathryn Fowler Flattum '88 are Chapman graduates. Their granddaughter Sarah Robblee, Ph.D., is a professor at Chapman, and daughter Lori Smith serves on the Board of Governors.
"I really feel like Chapman is part of our family, and we enjoy being involved in the University's educational areas, from science to law to the arts," Dale Fowler said. "We feel we are making a positive impact on future generations of students."