Anyone who says engineering doesn't involve emotion needs to spend an afternoon at the Porsche Experience Center in Carson, Calif. An hour behind the wheel of a 500-horsepower, adrenaline-pushing rocket from Stuttgart is enough to make anyone a believer. The howl of the exhaust, the feeling of the track through the steering wheel, and the sensation of being pinned to your seat as you accelerate out of a turn are all part of an experience that turns steel, aluminum and carbon fiber into something living and breathing. It's enough to make even the most scientific among us temporarily forget that, at 180 miles per hour, the laws of physics are conspiring to kill you if, for one moment, you lose respect for the fact that the only thing holding the car to the concrete is four pieces of rubber.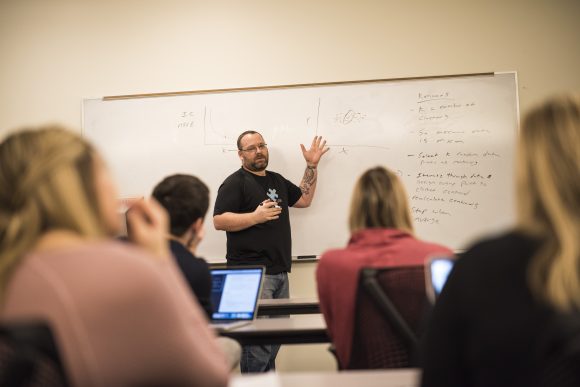 Engineers, at heart, are builders. While the tools of the trade vary from discipline to discipline, the act of engineering is all about fabricating something greater than the sum of its parts. Whether it's millions of lines of software source code, a satellite or a sports car, the goal is almost always as much about form and experience as it is about function. To be sure, the process, without exception, requires an intimate knowledge of mathematics, science and computation. There is a story behind every number and calculation, and that story needs to be heeded to satisfy requirements. Equally important, however, is the intuition that tells an engineer whether the story will have a happy ending. If the ending doesn't meet or exceed expectations, creativity must reshape the plot in a way that is principled and rational but ultimately focuses on the end-user experience.
For those of us in the academy, building the Fowler School of Engineering from the ground up is a once-in-a-career opportunity. We who have roots in engineering careers are revved to develop programs and classes that differentiate great engineers from good ones. By leveraging Chapman's culture of personalized education, we are reaching across disciplines to sharpen a project-based curriculum as we also cultivate industry partnerships. At some institutions, this might be a challenge; at Chapman, this is already something we do well. Very well indeed.
In multiple ways, we are weaving experiential learning into the Fowler School of Engineering, guided by the project-based work already in place at the Schmid College of Science and Technology. Schmid College's Grand Challenges Initiative immerses students in meaningful team-driven experiences from their very first day on campus. Launched in fall 2017, the program is designed to grow and evolve in a way that meshes with future curricula, enabling our engineering students to build partnerships that bridge disciplines as they find purposes for their passions.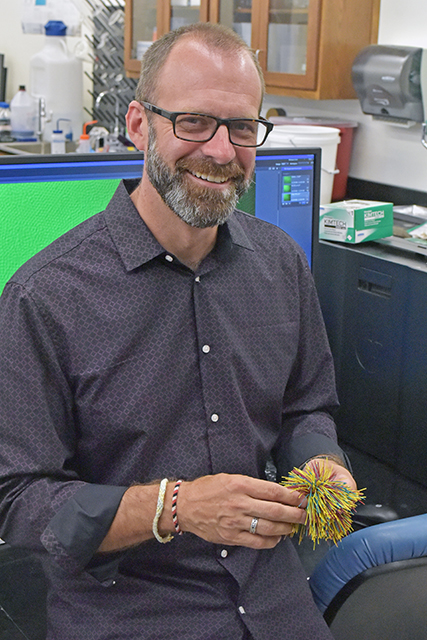 For those drawn to engineering, a key purpose is to work with a diverse array of specialists. Though the vocabulary of these varied fields often differs, participants embrace collaborative experience, and the knowledge that what results is often much greater than what could be achieved individually. At Chapman, some of our most innovative research involves experts from across the arts and sciences. Now we add engineering to the equation as we support students' drive to innovate and invent throughout their time at the University.
What's more, our experiential approach will feature a deliberate and unrelenting focus on partnerships with industry. Our goal is to eliminate all barriers between academic and professional cultures. The two will be free to blend as students work on real problems with real data. In such an interlocking culture, companies identify and aggressively recruit new talent before they become free agents on the job market. Faculty members forge collaborations with their industry counterparts to develop new research agendas. And, most importantly, all parties widen their perspectives by taking on specialized tasks with teammates who bring to the projects a diverse array of skills and talents.
These types of partnerships already shape the educational landscape at Chapman. Students in computer science and data analytics are working with data scientists at CoreLogic on a series of challenges, exploring machine learning with large volumes of real estate data. Meanwhile, students in the Machine Learning and Assistive Technology (MLAT) Lab have teamed with Experian Consumer Services to apply predictive analytics to market analysis and credit scoring. In turn, Experian is exploring MLAT's research in autism spectrum disorder, helping to develop state-of-the-art methods for behavioral interventions. These companies are hiring Chapman students based on their collaborations. And this is only the beginning.
Chapman's development over the past three decades has been nothing short of astounding. Our campus and community have grown in ways that many of us would not have thought possible 10 years ago. While change, especially rapid change, often requires us to act outside of our comfort zone, it also brings additional avenues to showcase the amazing university we know Chapman to be. As we push our boundaries further with the Fowler School of Engineering, we reaffirm our commitment to the things we already do well, even as we embrace new opportunities and the change that will come with them.
We're building something special here at Chapman, blending calculation with creativity, experiential learning with industry partnerships, grand challenges with a growing culture of achievement. Oh, and lest we forget, we've seasoned the mix with just the right amount of vroom, vroom.
Erik Linstead '01, Ph.D., and Andrew Lyon, Ph.D., are spearheading efforts to launch the Fowler School of Engineering at Chapman University. Lyon is dean of the Schmid College of Science and Technology, where he performs award-winning research on polymeric assemblies for use in regenerative medicine. Linstead is director of undergraduate computing programs and previously was a software engineer for the Boeing Company. If he couldn't be a computer scientist, Linstead would want to be a Porsche mechanic.
This story appeared in the winter 2018 issue of Chapman Now.