Ciera Ramos '15 found adventure in Central and South America this summer. She salsa danced in Peru, surfed the shores of Costa Rica and snorkeled with nurse sharks in Caye Caulker, Belize.
Pat Elliott '60 (M.A. '74) and husband Tom Elliott '60 traveled to Cuba on a cruise from Miami in April. They spent time at the local market in Havana, many restaurants and cafés and Revolution Square.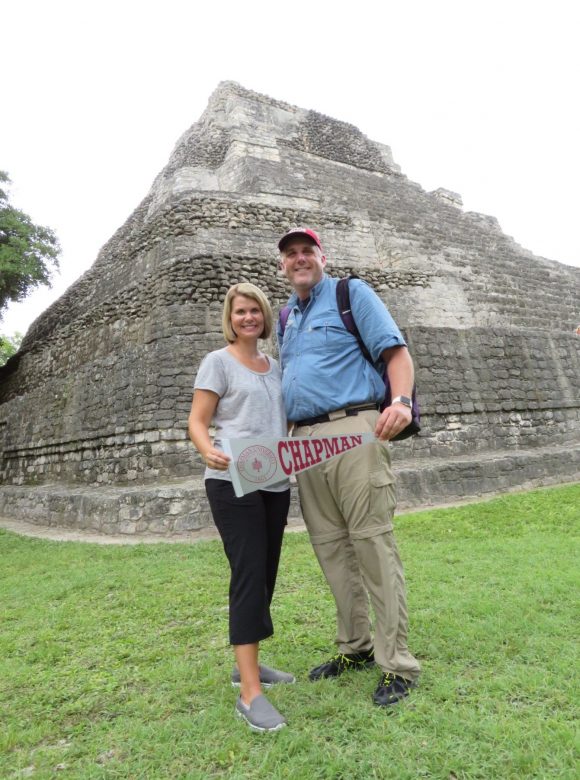 Jennifer (Heide) Hall '03 and husband Ryan Hall '02 journeyed this summer to the jungles of Honduras and the Chacchoben ruins in Costa Maya, Mexico. They encountered the local wildlife on a jungle hike in Roatan and also learned about the ancient Mayan culture.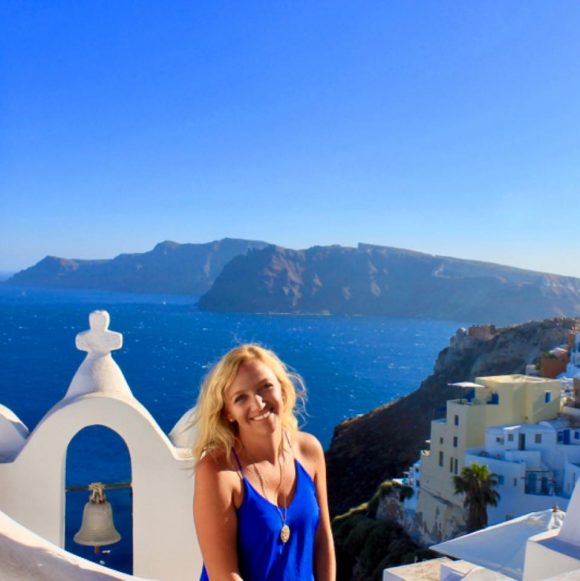 Michelle Leslie (MBA '17) traveled to Santorini, Greece; Prague, Czech Republic, and Havana, Cuba, this year. "I have never visited a more photogenic country than Greece," Michelle says. "Prague is a magical city, begging you to stroll all day and night.  My trip to Cuba was like traveling back in time."
Karyn Planett '70 reports: "On Jan. 28, my husband, Geoff Thompson, and I boarded The World in Tasmania and sailed Antarctica's Ross Sea as the ship traveled farther south than ever recorded by a surface vessel, setting a Guinness World Record. Orcas, penguins, snow petrels and wandering albatross enjoyed the ship's wake and draft. We took a Zodiac to Cape Adare, home to half a million Adelie penguins. More wildlife appeared — emperor penguins as well as leopard, Weddell and Ross seals. We kayaked among jade-colored icebergs, withstood katabatic winds and experienced the midnight sun through the aurora australis. A polar plunge into 31-degree water earned us our Ross Sea Badge of Courage."
Display image at top/Jennifer (Heide) Hall '03 and husband Ryan Hall '02 on a jungle hike in Roatan. 
This story appeared in the fall 2017 issue of Chapman Magazine.