Chapman University is one of just five Western Region schools honored by U.S. News & World Report for "Best Undergraduate Teaching." To celebrate such distinction, we introduce Teach Me This, a series of stories offering quick lessons on timely topics. Pull up a chair and learn from the faculty who are some of the best in the West. And don't miss the extra credit at the end!

Talk about your complicated relationships. American Indians have suffered through plenty of painful U.S. history, including seizure of ancestral lands, forced relocation and enrollment in government boarding schools designed to erase culture, language and traditions.
Yet, those same elements combined to form an honored modern tradition among Native communities – a dedication to elite wildland firefighting, says Paul Apodaca, Ph.D., associate professor of American studies who teaches cultural anthropology in Chapman University's Department of Sociology.
Particularly in the western states, hotshot and smoke jumper crews associated with tribal reservations are some of the most skilled professionals battling wildfires today, says Apodaca, an expert in American Indian studies, and review editor on a new series of California history textbooks for the state's middle grade students.
"It's a source of great pride because those Native firefighters are employing their traditions as protectors of their communities, and they have simply embraced the larger community of the area or region they're in," he says. "It shows their absolute patriotism and embrace of the protection of every American and all that we hold dear."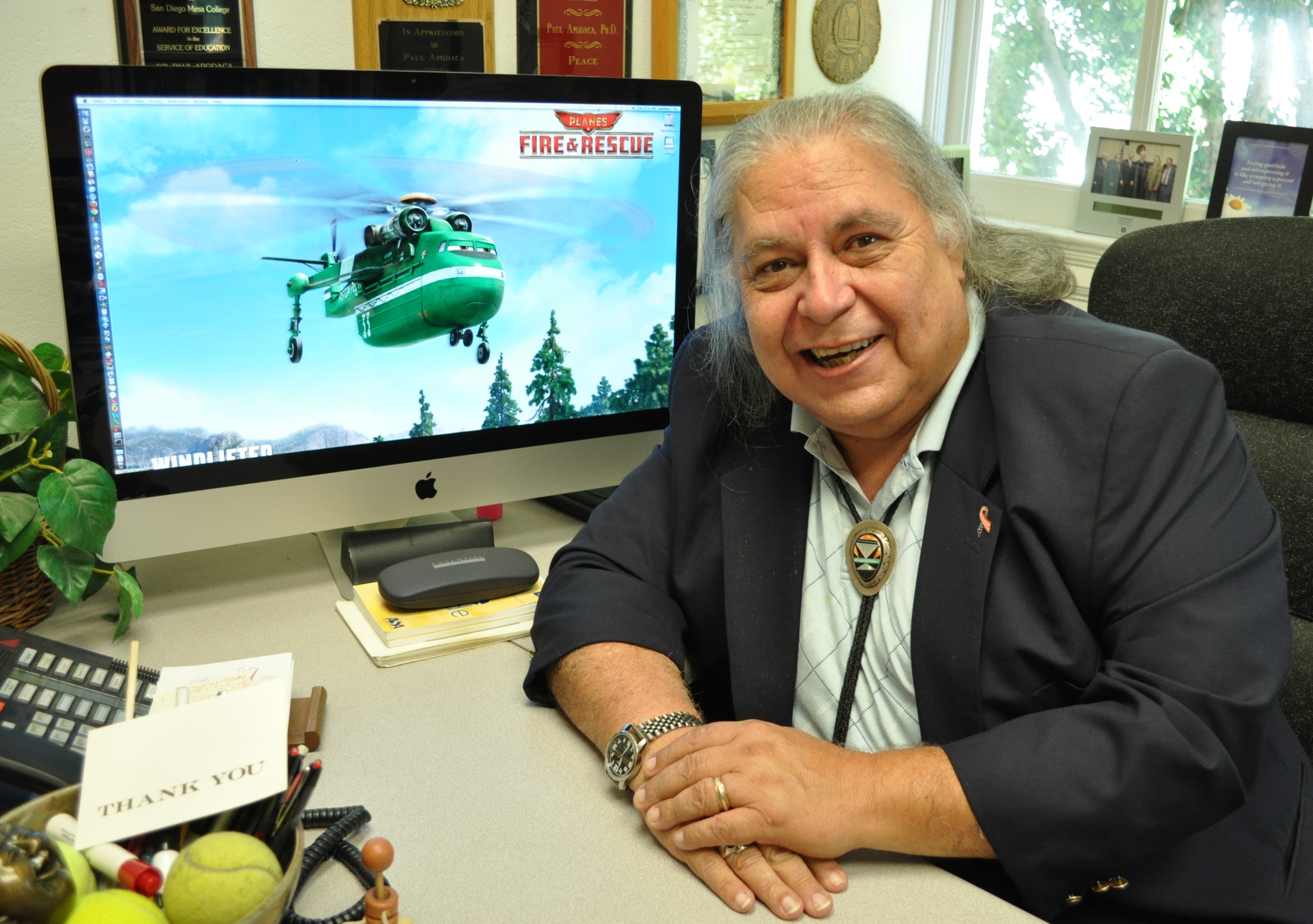 That embrace is remarkable, considering that the tradition has its roots in intolerance, conflict and war. Apodaca traces the beginning to 1849, when the U.S. government transferred the Bureau of Indian Affairs (BIA) from the War Department to the then-new Department of the Interior, where it still is today.
"They equated us with animals and nature and land. It is a little disturbing when you understand how it is, but that's how it is," he says.
Out of misfortune, opportunity
Eventually, a bit of luck grew out of the transfer. The Department of the Interior assumed management of national parks and public lands, including wildfire control. In partnership with that mission, the BIA launched forest firefighting and related programs on Indian reservations, beginning in 1910. Some were even taught at those government boarding schools.
World War II amplified all of that. American Indian men enlisted – and passed health and fitness tests – at rates higher than their counterparts in other regions, Apodaca says. (Native Americans still serve at above-average rates, according to the Smithsonian Museum of the American Indian.)
They were also good paratroop candidates, so after the war many returned home with valuable skills in tow.
"They came back knowing how to use parachutes, and they became really crack firefighters and famous as smoke jumpers. They were taking, literally, the same airplanes and fighting fires in the forest," he says.
Smokey Bear loves hotshots, too
Military training also helped them organize hotshot teams, the hand crews that battle fire with shovels, chain saws and strategic back burning, Apodaca says. Indeed, a Native crew of such firefighters from Taos Pueblo in New Mexico discovered a singed bear cub in 1950 that become the real-life version of the iconic Smokey Bear cartoon. Today, the BIA sponsors several elite Indian Country Hotshot Crews.
For many, work on fire crews is also one of the few employment options in remote tribal communities, Apodaca says. And it is often harrowing, a reality portrayed in the new movie Only the Brave.
Still, it's an esteemed role in Native communities, where American Indians embrace the reality of the present and look to the future, he says.
"Indians have been protecting the land longer than anyone else," he says. "And we will continue to do so as long as we continue."
Extra credit: Long before the arrival of Europeans, Native people across the continent used fire in many ways to manage the landscape, Apodaca says. Those lovely meadows and glens that dot our forests today? Many were made by American Indians who burned out patches of woodland to plant crops.
If you have a suggestion you'd like us to consider for "Teach Me This," we'd love to hear it. Please email ideas to bonker@chapman.edu.