Once again, the city of Salzburg, Austria, is alive with the winning sounds of a Chapman University vocalist. Milan McCray '19 has won the prestigious Schloss Mirabell Vocal Competition in the historic city and setting for the legendary film The Sound of Music.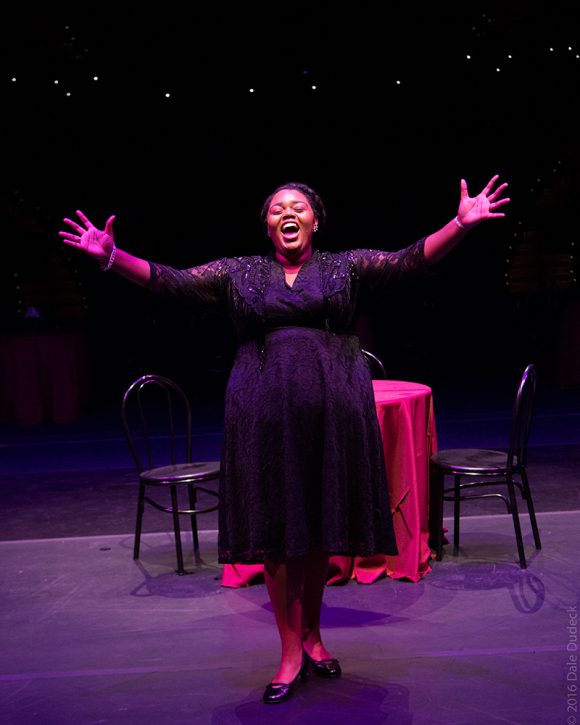 As winner of the 2017 competition, McCray will perform works by Franz Schubert, Richard Strauss and Samuel Barber in the summer concert series in Baroque Marble Hall of Mirabell Palace, the historic setting where the Mozart family performed for Salzburg´s royalty. The alto has also been asked to sing a solo at the Opening Ceremony of the Salzburg Festival in the Alter Markt.
McCray has been a stand out performer in several productions for the College of Performing Arts, including Opera Chapman, the 2016 Holiday Wassail and as a soloist in the 2016 Sholund Schlarship Concert.
McCray is the fifth student from Chapman's Hall-Musco Conservatory of Music to win the honor. Other Chapman winners include Marcus Paige '15, Kevin Gino '15, Kylena Parks '15 and Andrei Bratkovski '16. All are students of Professor Peter Atherton, DMA, the Robert and Norma Lineberger Endowed Chair in Music.
The Frost School of Music in Salzburg sponsors the vocal competition for students attending its program, a selective and intensive summer study experience for top university vocalists and emerging professionals.
Photos/Dale Dudeck